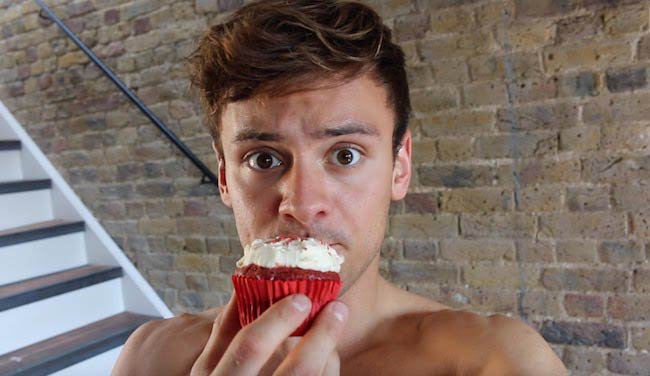 Tom Daley, the Olympian who can't help but show off his near perfect body and has expertise in 10-metre platform diving event, recently shared all his workout routine and diet secrets. We couldn't help but take note of how much effort he puts in to have that marvelous body. We also felt grateful that the sports celebrity has shared all his diet secrets via a book. If you also wish to know his topmost fitness secrets and get the best fitness advice, you should keep reading.
Workout Motivation
Like ordinary people, the sports star also often feels like not training at all. On such days, he reminds himself of all the goals he has set for himself. It motivates him to train, reports Debrief UK. He believes in not only archiving his clear long term goal to be an Olympic champion, but he also sets short and medium term goals that motivate him to train daily without failing even once.
Step by Step Fitness Approach
For the brown haired sportsperson, taking things step by step is the key. He wants you to set some straightforward and achievable fitness goals at first, before moving on to the hard goals. For instance, before you plan to run a marathon, you should prepare your body to run 5 miles every day. You can increase the target even daily to keep getting the results you want. Once you have achieved the daily and weekly goals, you can set monthly or yearly goals as they won't seem colossal at this time.
Workout Routine and Diet Plan
The exercise regime and diet plan of Daley are very simple.
He starts his days at 6:15 AM and has some lemon water. Then, he enjoys a carb and protein based breakfast as a fuel.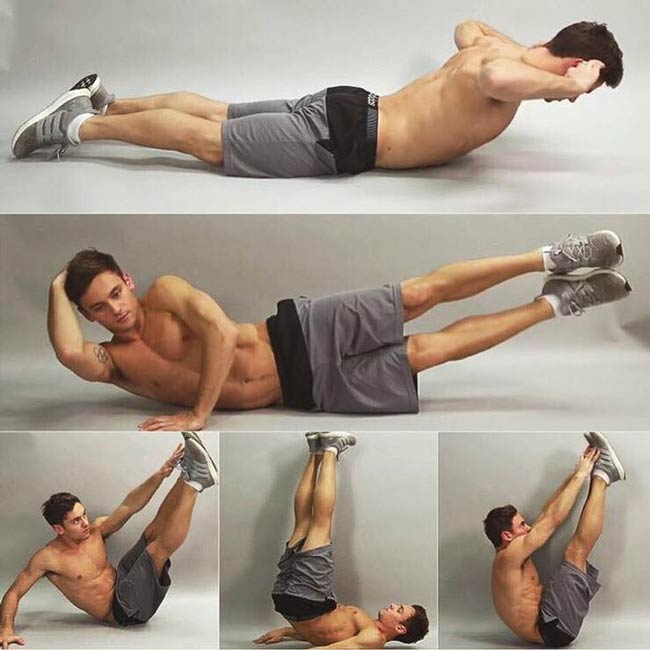 At 8.30 AM, he starts training. He spends about one and a half hours in the gym where he focuses on weights and stretching exercises. After that, he spends an hour in the pool.
At 11 AM, he has a protein snack such as an energy bar or a shake.
At 12.30 PM, he has the lunch.
Around 1.20 PM, he spends one and a half hours in the gym followed by an hour in the pool. Then he has a snack. After snacking, he does either some spinning, or yoga or goes for a massage session.
He has his dinner at 7 PM like a disciplined man and goes to bed at 9.30 PM.
He works out for 6 hours for 6 days a week. (Yes, he does!!)
Overcoming the Guilt
The athlete tries not to miss a training session at all. But if he does, he doesn't feel too guilty about it. He says that you should try not to miss the sessions, but if you do, you should not beat yourself over it. Have a lifestyle that is maintainable by you.
If you can run for just three days a week, its fine, don't push it. Give yourself a break and don't be too harsh on yourself. If you have a big event coming up, you should work your way up to it. By doing it, you will get to a point where you will feel comfortable in working out daily or following a meal plan regularly. It will not seem like a big deal, you thought it was.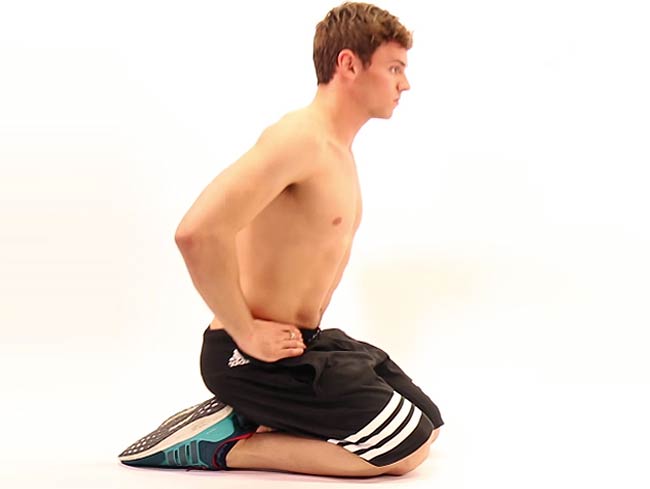 How to Workout More?
If you wish to workout more, the fiancé of Oscar-winning screenwriting partner Dustin Lance Black suggests that you workout with a training buddy or a coach. In case you don't find a coach, you can take the help of Spotify's playlist where all the songs are to the same beat. It allows you to run on that beat. It will also distract you because when the song is over, you would have moved a significant distance without thinking about it.
Diet Ideas
The two-time Olympic medallist rightfully thinks that food is fuel. If you are well nourished, it will impact how you perform in a positive manner. The diet you choose must fit your lifestyle and has to be maintainable in the long run. If you restrict your dieting pattern unnecessarily, you will end up craving all the unhealthy foods like cakes and sweets. So, you must try to avoid it. Also, try having a variety of recipes so that you enjoy your meals every day.
No Unnecessary Snacking
The author of Tom's Daily Plan tries not to snack unnecessarily whenever he can as it can ruin the fitness efforts. For instance, some people often tend to forget the crisps they eat while watching TV and it can ruin their fitness efforts. You should not make the same mistake.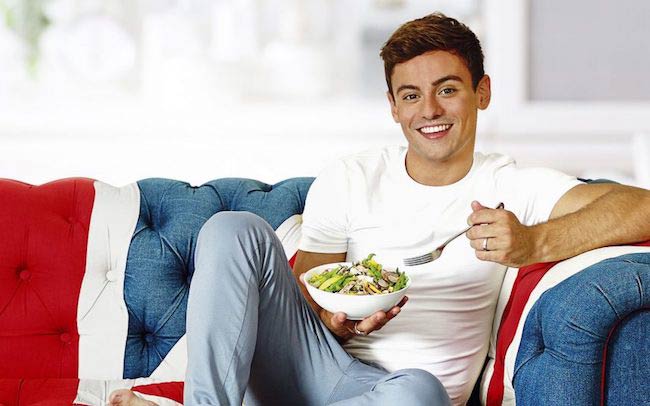 Diet Indulgence
If the dashing person had the option of enjoying a meal without getting on the extra calories, he would opt for the sausage casserole made by his mother. It is his favorite thing and she cooks it for him, every time he visits Plymouth. For dessert, he prefers a trio of treacle sponge, some cheesecake, and sticky toffee pudding reports Radio Times.
Cooking to Unwind
When he is not diving or sleeping, he is usually eating. He also likes to cook different recipes, all of which are mentioned in his recent book. Some of the recipes he cooks after training are his grandmother's broccoli pasta bake and harissa prawns as they help him to unwind.
No Elimination of Carbs
Baby Daley advises his fans to never skip carbs in order to lose weight. He did it in the past and it didn't work for him. Remember that carbs help you to get the right amount of energy and function. Be smart about carbs and ensure that you eat them only when you need them.
One Goal at a Time
It is a fact that many people have a list of 5 resolutions at the time of the New Year and they often fail in all of them. So, a wise idea would be to choose 1 fitness resolution and focus on that only. This way, your chances of succeeding will increase and you will not spread yourself too thin.
Meditation is a Must
The gay icon starts his days with 10 minutes of meditation. It helps in setting up his day and makes him feel good. Whenever you feel anxious about training, you should do mindfulness and bring it back to breathing. It will encourage the feeling of calmness while reducing the anxiousness.
Envious Abs
The secret of his envious abs is his tough training routine. He often feels bad when people become body conscious around him and he doesn't want that. He firmly believes that anyone who trains as hard as he can have the same abs too. His training regimen is not geared towards having a sexy body, rather, it's about being in a physical shape that helps him to do all his diving the best possible way, reports Daily Mail.