Orlando Bloom is considered to be among the most gorgeous actors present in the world today as his face and body are very appealing. Though the actor was born with that stunning face, he has worked very hard to maintain and develop his body in the right manner. The results of his hard work are quite visible. He recently shared a unique workout secret that he considered to be beneficial but which turned out to be quite complicated as he fainted (twice) while doing that. Apart from doing his best to maintain his body in general, he also spends a lot of time in preparing himself mentally for a role. He was seen preparing for his role in Smart Chase: Fire & Earth (2017) by doing Kung Fu sometime back and we are impressed by the video of the same. Read on to know his fascinating workout secrets here.
Workout Secret
While appearing on a TV show, Orly admitted a fascinating workout secret. He admitted that he works out with Laird Hamilton who is among the world's most famous big-wave surfers. During those workout sessions, he goes through pool training at his trainer's house wherein he does weights underwater. It's a complicated workout as one has to walk underwater while holding 50-pound dumbbells. When doing this exercise, one has to hold his breath and do the weights when one is below the water.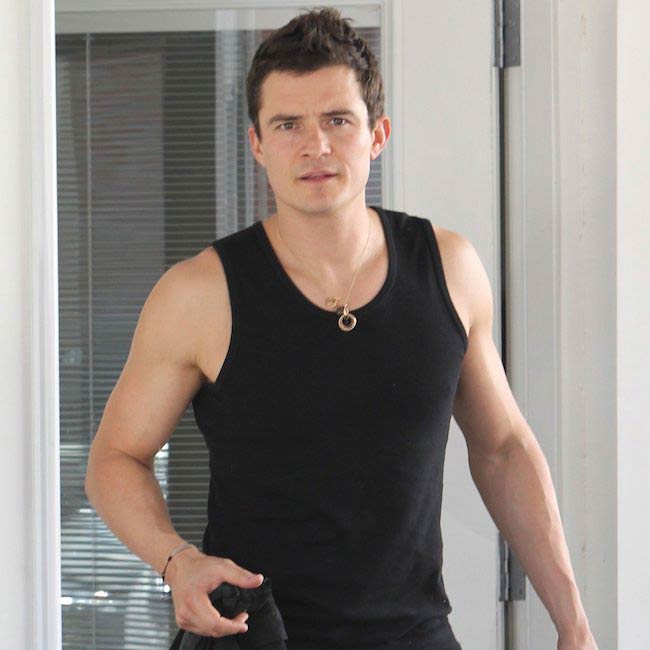 Though the workout is not particularly life threatening if you thought it to be as you are allowed to come up and take a breath whenever you need. But if you do more of that, you might not be able to deoxygenate your blood which is the goal here. A person deoxygenates blood by holding breath underwater and stressing the body out. It's a very intense workout so one should never try it unless there is an expert trainer present to offer guidance.
The Kent-born admits that though the workout can be really good for a person, he pushes it. He usually does it on an exhaled breath and then comes up.
Passing Out
The Lord of the Rings Trilogy star admits that he has passed out twice while doing this workout. Only after passing out twice, he decided to never do that again.
We strongly advise our readers to never try this exercise on their own as it can be life threatening for a non-experienced person.
Workout for Smart Chase: Fire & Earth
Apart from trying out some complicated workouts in general, Bloom also has a tendency to prepare for a role by learning new workouts or skills needed to do justice to the character. He recently shared a video in which he was doing a Kung Fu session in China. It is believed that he was doing it to prepare for his upcoming film, Smart Chase: Fire & Earth. When one looks at the video, the fitness level of the celebrity is quite visible because he was able to block, stunt-punch and wrestle with a real Shaolin master while he was training inside a Shanghai gym. Along with the video, he wrote that he needed to practice a lot to keep up with the Shaolin master.
In the film, he is playing the role of a washed-up private security agent who is responsible for transporting a valuable Chinese antique out of Shanghai. The film will also feature Simon Yam and it is being helmed by Kevin Bernhardt.