Pamela Anderson is a versatile actress who has gained fame due to her roles in famous shows like Home Improvement (1991-1999), Baywatch (1989-2001) and V.I.P (1998-2002). Even heading towards 50, she has a body that makes men drool and women envious of her looks. The lady maintains her body by following a strict vegan diet and doing light exercises regularly. What else is the secret behind those sexy curves? Let's find out.
Workout Routine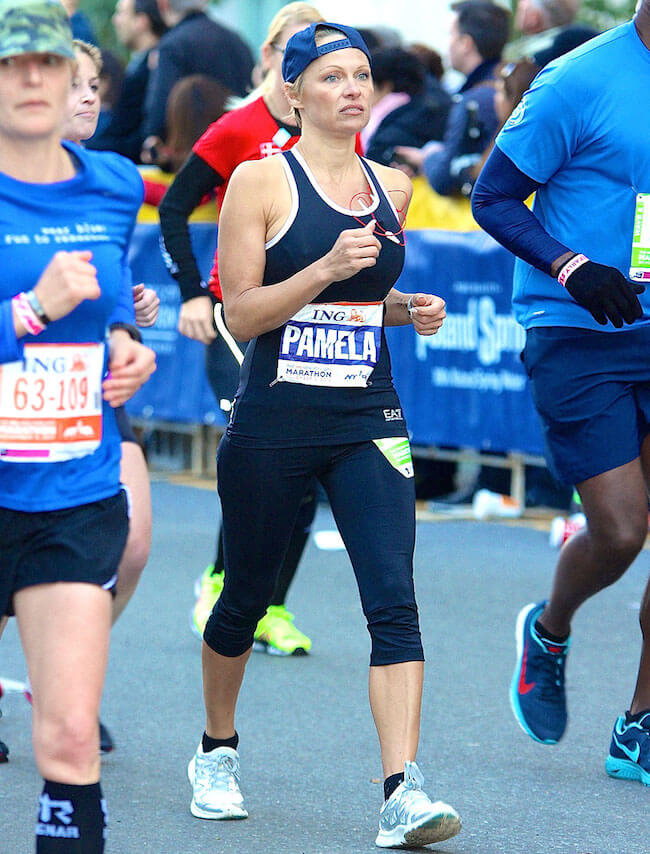 The workout routine of the hot model includes light weight lifting, push-ups, some leg toning exercises and running. She got fond of running after she completed the New York City Marathon in November 2013 to raise money for charity. She trained hard for that 26.2-mile race and admitted that she never used to run before that, even across the street. Well, that's a positive change, we must say.
Diet Secrets
Daily Mail reported that Pam was never a big meat eater. And her diet secret is following a strict vegan diet which she cooks herself. She shared that her dad hunted; got them venison (deer's meat) and moose meat but she never liked it. She also requested her dad to stop hunting after she saw a dead deer hanging upside down in the pump house. The deer had no head and his blood was dripping into a bucket. She also gave up meat and dairy completely after she started working with PETA. She realized the impact of meat eating and dairy eating has on the environment as well as the baby animals.
Benefits of being a Vegan
After the stunner adopted a strict vegan diet, she became a new person. Everything from her digestion to her skin, as well as her hair, improved. She thinks that it happened because all the stuff (meat and dairy products) don't belong to a human body.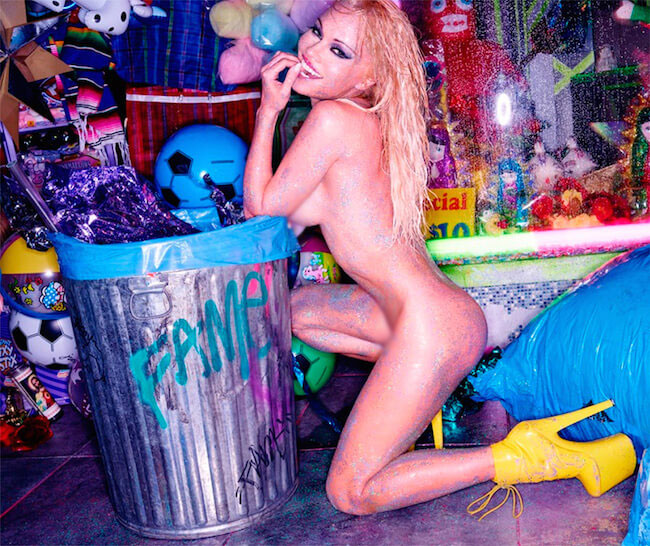 Eating Simple Vegan Dishes
If the report published by Hello Magazine is to be believed, the former showgirl prefers making simple vegan dishes like a White or Red Bean Salad that has only five main ingredients and four ingredients for dressing. The specialty of this salad is that it can be served as a classic summer BBQ. Some other recipes that Pam loves include Quinoa Ginger / Fennel Salad, Lentil-Bean Stew, and Roasted Veggies.
No Botox
Pamela has also admitted that she went for botox surgery and didn't like it much. People reported that she felt her eyes sunk into her head and she did not look like herself. As a result, she will never opt for botox again.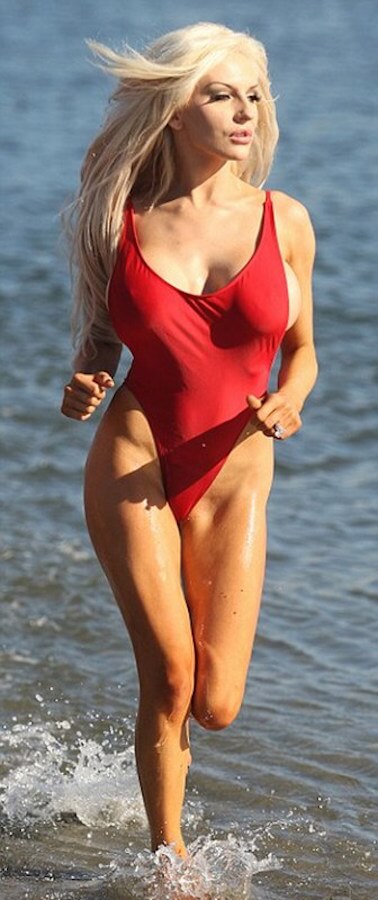 The Secret behind Her Looks
Many people are dying to know what keeps the beauty looking so ravishing. She credits it all to maintenance. She thinks everyone should take care of their bodies like she does. But they should not be obsessed with looking great and she is not either. She also gives credit to her mom and her genes for the way she looks. And we totally agree with her.
On Aging Gracefully
Anderson's aging role models are Jane Fonda and Brigitte Bardot. She thinks that beauty comes from inside and one should embrace it as well as accept what's being given to him or her. She also indirectly advised that you should do the best for yourself by taking care of your inner and outer beauty and wellness.
Have a Healthy Attitude
The activist also suggests everyone to have a healthy attitude in life. Do not hesitate to try out new things and accept if the new things do not work out. She adopted the attitude herself when she cut her hair into a platinum pixie and later accepted that it didn't suit her.
Do Good to Keep Young
One more fitness funda shared by the bombshell is that one should do good things to stay young. She testifies to it by working towards Pamela Anderson Foundation that focuses on environmental and animal rights activism.
Her Experience with Hepatitis C
The 14-time Playboy cover girl got the virus from her former husband Tommy Lee and is currently taking medications to get rid of the virus. She is hopeful to be cured within a few weeks and she considers it a blessing as the virus caused her a lot of worry in the past when it was considered deadly.
We hope she gets rid of the virus soon and continues to inspire us to stay fit in the future as well. Good Luck Pam!!