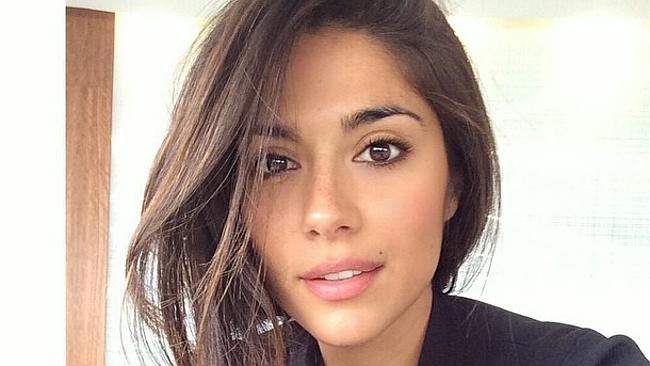 Forget Perfection: Pia Miller's ultimate Secret to getting whatever she wants in Life!
Born in Chile, Pia Miller (Pia Loyola, her maiden name) relocated to Australia to become a fashion model, TV presenter and actress. She became an Australian citizen in 2010. After making guest appearances in several Australian TV shows, she finally joined the regular cast of Australia's extremely popular, oldest running soap Home and Away as a police officer, Katarina Chapman in 2015. She is also the tourism ambassador for her home country, Chile and a brand ambassador for Maybelline in Australia.
At 5 ft 9 in, she is tall, lean and effortlessly glamorous. Pia started her modeling career at the mere age of 14! By the time she was 16, she had already become a globetrotter, thanks to her modeling assignments. She gave birth to her first child at the age of 19 and continued working as a single mom until she got into a relationship with Australian footballer, Brad Miller. She had her second son with him in 2006 and married him the year after in 2007 only to announce their separation in October 2015.
The timeline of Pia's role as mother and wife might be unconventional, but what is most inspiring is that despite embracing new roles in her personal life, she never stopped working and did not let go of being fit and active through it all. She did not let motherhood become an excuse to stop learning and continued with her career progress and expansion by taking acting, voice and presentation lessons in 2009 at the esteemed National Institute of Dramatic Art.
Moving on from the breakdown of her marriage, she is presently dating film producer, Tyson Mullane.
Go ahead and reach out for what you want!
Being a strong personality, Pia likes to live her life and works out with the same concentrated intensity as she likes to have her daily dose of coffee three times a day. In a behind-the-scenes interview at a shoot for Maybelline, Pia claims to feel her sensational best when she is doing exactly what she wants to do.
A firm believer in being self-reliant, she believes that women should constantly support and encourage each other to create a mutual sense of empowerment and well-being. Success does not run in short supply and a healthy work-life balance only becomes easier for women to do it all and have it all when they mutually support each other. Seeking emotional support saves the pain of making difficult choices for letting go of some dreams to materialize others.
Have a weekly plan. Pia does not train exactly the same way every day of the week.
Pia was not much of a gym person to start with. For much of her time, she stayed lean by being an active outdoor person who got her exercise between yoga, soccer and skateboarding with her kids. However, keeping in mind the demands of her profession, she finally found herself a personal trainer to start training formally a few years ago.
She ensures she gets her four weekly sessions with trainer, Dan Adair who swears by HIIT that usually involves alternating a brief cardio burst (such as incline treadmill sprints or skipping) with a weight training exercise, using bodyweight resistance or kettlebells. Pia's weekends are booked for sparring sessions with boxing coach, Jimmy Kostaras. She balances out her grueling workouts with occasional evening classes of yoga to calm her nerves and ensure prompt recovery.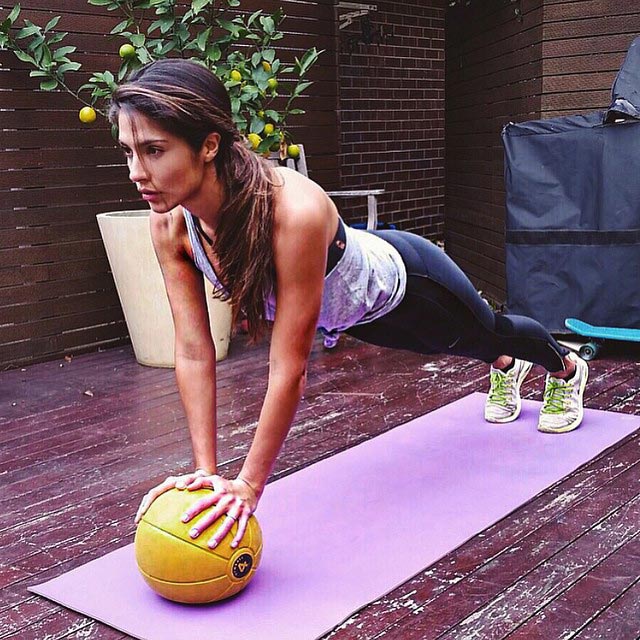 The mindset with which you approach exercise is as important as the workout itself.
While Pia takes her workouts very seriously, she insists it is important to stay relaxed and in the zone to make the most of every minute of exercise you get. How to know if your workouts are working? They should make you 'feel' better. Her goals focus more on becoming stronger and having greater energy for a longer duration to generate a healthy feeling of invincible energy reserves for the rest of the day. Her early morning workouts are just long enough to put her in a positive state of mind to spend the rest of her day commuting for work and still be able to goof around with her sons at the end of the day.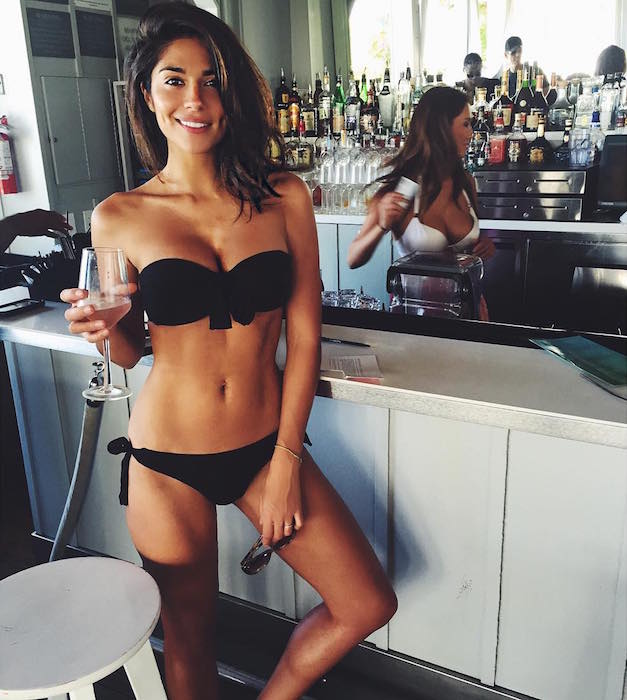 Follow the 80/20 rule
Pia loves to indulge herself with wine and coffee and also includes a small dose of daily chocolate. But the bulk of her fuel in the form of food primarily comprises of salads. She is happy to use avocados in as many meals as she can. Her daily breakfast is old school, porridge.
With a love for music to brighten up her mood for even the most mundane activity and a bucket list for adventurous activities, Pia ensures that she never falls short of her zest for life. She is a living example that no matter what life throws at you, it is possible to stay strong and power through the chaos, to end every day with satisfaction!