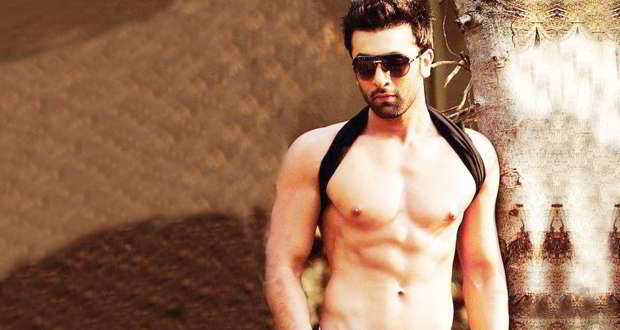 Saawariya star Ranbir Kapoor indeed is one of the most dashing and romantic actors of Bollywood. Commencing from celebrated Kapoor family, the handsome actor is the dream boy of countless Indian girls. Credited with captivating look, Ranbir has allured his fans with his performance in famed movies such as Wake Up Sid, Rocket Singh : Salesman of The Year, Yeh Jawaani Hai Deewani, and bountiful others. With his incredible talent and killer look, the young and heartthrob actor has become one of the highest paid actors of Bollywood.
Although the stunning actor is genetically slim, but owning to the hereditary ailment of arthritis, he stays super conscious of his diet. He reckons, since young age paves the trail for life you are going to have twenty years down the line, he takes great care of his body by nourishing it with balanced foods and exercises as much as are possible for him.
Ranbir Kapoor Diet Plan
Being typical Punjabi boy, Ranbir is mainly non-veg in his eating habits. However, his mother, former actress, Neetu Singh has him incorporate vegetable smoothies, mixed vegetables, fruits, and other vegan stuff in his diet regime. Since there are numerous natural ingredients in plant based foods, which are radically missing in non-vegan foods, your diet should not be totally based on non-vegan foods.
The Chocolate boy' is a big foodie and loves eating varied yum foods. However, as per his body statistics, his appetite is relatively smaller. To make sure that his diet stays wholesome, the flamboyant actor has hired personal trainer, Pradeep Bhatia who stays with him round the clock and takes care of both his diet and exercises.
Food chart orchestrated by Pradeep is nutrient loaded and contains all kinds of foods. The hunk religiously swears by the diet plan designed by his personal trainer and consumes five to six small meals in a day. The actor mostly counts on wholesome foods. However, he often finds himself unable to control his craving for soft drinks.
The popular actor shares, although he has very amicable body and with little struggle he can scorch surplus fats from it, but his face being most vulnerable of being affected by fats needs to be given distinctive attention. Since salty foods have your face retain water and make it look bloated, he avoids eating many salty foods, specifically in early morning hours.
Ranbir Kapoor Workout Routine
Ranbir is not a fitness freak. He doesn't favor spending much time in gym. While being monitored by his personal trainer, Ranbir practices circuit training and cardio exercises. His exercises usually last for twenty five to sixty minutes in a day and he practices them four days in a week.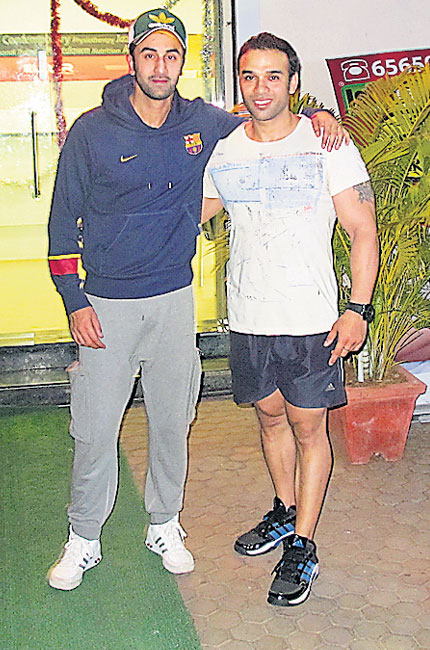 Being an avid runner, the actor prefers running to all other cardio workouts and immensely enjoys his running sessions. Besides that, his days have been allocated to bestow exercise to different parts of his body. After warming up his body with cardio workouts for ten minutes, he executes exercises targeted to specific body parts, and ends his session with stretching exercises to cool down his body.
He likes doing his workouts while listening to music, which actually diverts his attention from the thoughts of workouts. Apart from regular workouts, the actor loves playing football, which actually thrills him and re-energizes him.
Healthy Recommendation For Ranbir Kapoor Fans
Diet and workouts being the building blocks of hale body should be revered. Even if you are blessed with the most enviable slender body, you should stick to wholesome diet and regular exercises because they prepare your body for old age.
Both of them make your body supple, resilient, and capable of defying aging process. Young age is the time, which actually is meant to ensure blissful older days for you. If you are being concealed by fats, you should be thankful because fats actually prompt you to switch to the healthiest ways of living.
Lean people usually remain devoid of the benefits of exercises and proper diet because they think, if they can afford to look perfect without healthy lifestyle, why should they ever succumb to it. However, they are unaware of the fact that being sleek doesn't have them win the license of health. By paying no attention on healthy traits, they actually set the foundation of sick and diseased body.