Rapper Common or Lonnie Rashid Lynn Jr. may be called the greatest living representation of hip hop growth that occurred in the last two years. His voice was definitely a popular one during the hip-hop's new millennium renaissance. He is a gentleman who gets love at the coffee shops and the streets, not just because he is good at what he does but also because he represents an equal measure of poet laureate and street nigga.
He has over 40 films and TV roles to his credit too, which makes him quite a popular actor. Here we try to find key things about his holiday diet, his motivation for being a vegetarian and his dedication to feeding young minds.
Feeding Kids
While talking recently to Food and Wine Magazine, the Academy Award–winner stated that he is dedicated to feeding the kids. He believes that what you eat affects the way you feel, the way you think and the way you look. So he is passionate towards ensuring that kids are introduced to a healthy, holistic, and good life. His foundation Common Ground offers nutritional programs where chefs come and talk about eating in a healthy manner.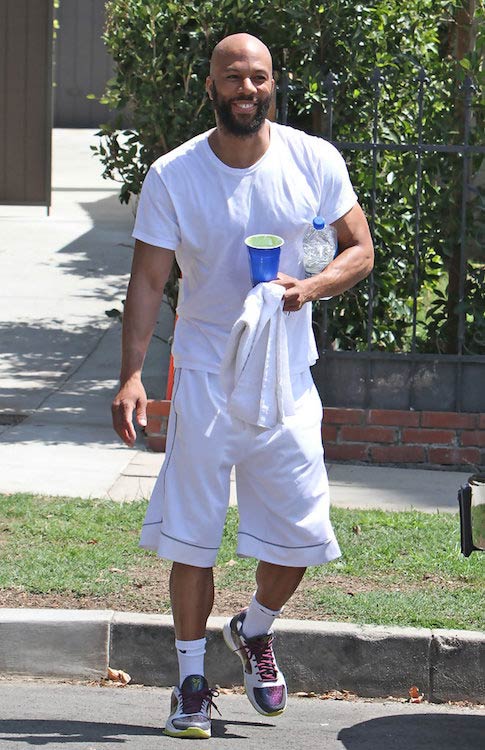 Preferred Drink
The preferred drink of the Chicago-born is green juice. He loves the one called Green Machine as it gives him the energy he needs. He even jokes that Green Lantern should be his superhero name.
Why he gave up Meat?
When he was asked about giving up meat, the Suicide Squad (2016) actor said that he grew up while eating hamburgers, barbecue, and bacon. Then he heard rappers like KRS-One in My Philosophy (1988) who said about not eating meat. It was a real education for him as it was coming from somebody who was cool. It stayed with him and made him crave more.
The Benefits
The benefits of removing meat were visible to him very soon. The father of one thinks that he started rapping better. He remained vegan for a while and came back to the middle by eating seafood and fish. He is following the same diet preferences now.
Holiday Diet Preferences
When celebrating Christmas, the Grammy Award winner likes to have eggnog (beverage) as a holiday tradition. He has found some non-dairy versions that are really good and often spikes them with a bit of liquor. He also indulges in catfish made by her mother despite knowing that it's not healthy for him. His mother often cooks healthy for him but when she makes catfish during the holidays, he can't resist.
Sweet Indulgence
The film producer likes cookies so much that he calls himself a cookie monster. He really likes to have gluten-free, sugar-free cookies sold by Erin McKenna's in NYC. When he comes home after a hard day at work, he feels that they are an indulgence he deserves.
No Healthy Food as a Child
The ex-fiancé of singer Erykah Badu had a rough childhood. He lived in a neighborhood where people could not find healthy food. It wasn't a part of their psyche. They did not have any healthy grocery stores. He thinks that the situation has gotten worse now. It is pertinent to mention here that in the United States, about 30 million Americans live in food deserts where finding fresh vegetables and fruits is not an option. A study shows that half of the Chicago residents even didn't know that the problem exists. (That's really sad!!)
A Worthy Campaign
As an activist, Common Sense has been involved with many campaigns. He took part in a campaign called #DrinkGoodDoGood, an effort led by naked juice. In the campaign, the company donated ten pounds of produce to the communities that are in need of it in lieu of every fruit and vegetable selfie posted with the hashtag of the campaign.
The musician said that the campaign was really important, reports Patch. It transitioned him from eating just anything to being more aware and taking care of his body through a healthy diet and lifestyle. It was helpful for him as a person.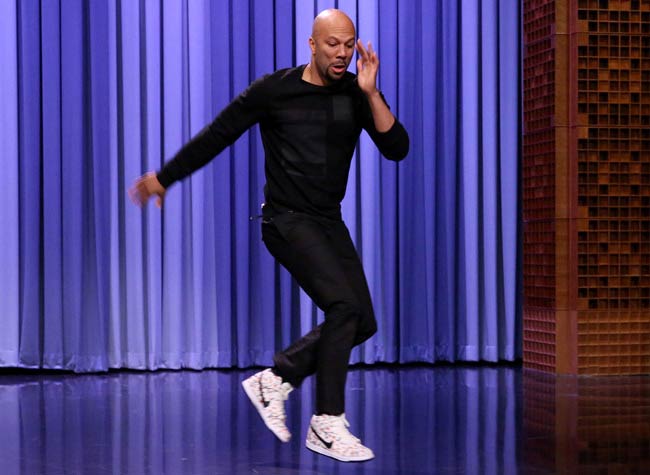 Everyone Should Live Healthy
The alumnus of Luther South High School strongly believes that people need to know the fact that healthy living is really cool and good for their lives.
Did you like rapper Common diet secrets? If so, you can follow him on Twitter, Facebook, and Instagram, YouTube and even his official website.