William Leonard Roberts II or Rick Ross, as fans know him, is a renowned US rapper, who has a special place in the American music industry. Most people are not aware of the fact that he was a Corrections Officer who stole the name of a drug dealer. He makes millions of dollars every year.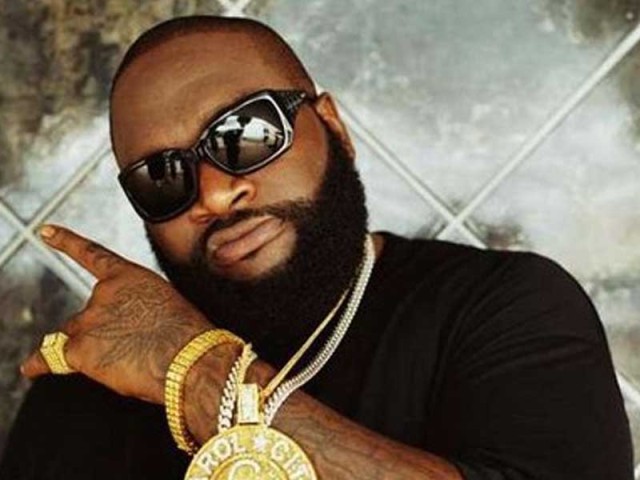 It has come to the notice that Rick Ross has recently shed off a lot of weight (around 50 kilograms) and everybody is wondering how he did it. If you are also among the ones who want to know how Ross accomplished this task, then have a look at the revelations made by Ross for timeslive.co.za.
Ross has started taking his health seriously after the king of rap music, suffered two seizures in a single day. When this unfortunate incident occurred, Ross weighed around 150 kgs. With great determination, the rapper has been able to lose 50 kgs in just 7 months. The weight loss was not an easy process as this music star had to undergo a high intensity workout and implement a strict diet plan.
The creator of Mastermind album (that debuted at number one on the Billboard 200 albums chart), still spends most of his time composing amazing music and operating his Maybach Music Group record label. But now he also gives a lot of priority to his health.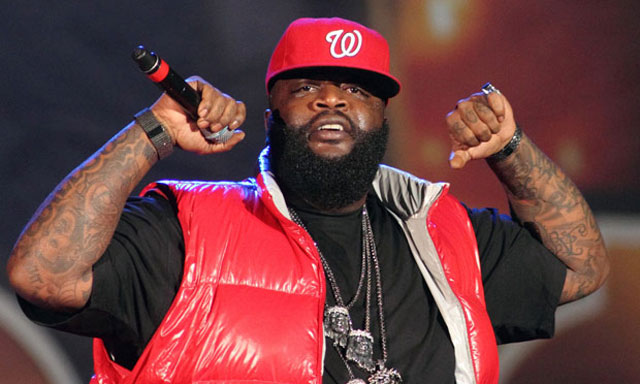 The maker of studio album Hood Billionaire, has shared some useful tips that played a vital role in getting rid of the excess weight from his body and helped him maintain a healthier lifestyle. Some of the key tips are mentioned here for your benefit.
Stop the Soda: The Grammy-nominated rap star believes that one should not consume soda at all. And if you need to drink it for any reason, go for diet soda as it has much less calories.
Heavy Meals in the Day: The rap king also insists that people should stop eating heavier meals at night time and reschedule them earlier in the day, as it will help burn off the excess calories. Well, we agree. When you have consumed a heavy breakfast or lunch then you can burn off the excess calories by moving around and working. On the other hand, if you have consumed a heavy meal at night, you won't be able to burn the excess calories.
"I used to eat big meals at 2 a.m. and base it on my schedule. But I don't do that anymore."

– Ross said.
Water is a Must: The famous music celebrity feels that everyone should drink water throughout the day. It will not only help you feel refreshed, but it will also get rid of all the toxins from your body.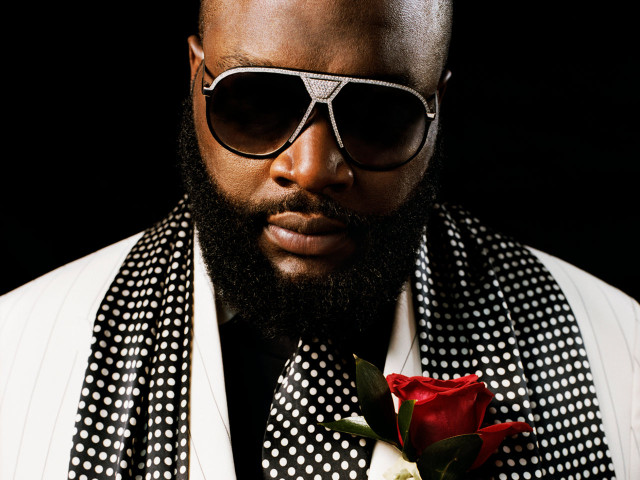 Treat Yourself: Ross also believes that one should treat himself or herself, especially when he or she has done something extraordinary. He implements the same rule in his life.
Citing an example, he said
"I just went to Prime 112 (in Miami) the other night, and I had some fried Oreos and fried velvet cake. I treated myself. You wake up in the morning, you might regret it. But you gotta get back to work."
Follow a Set Exercise Plan: Ross believes in following the CrossFit program which was introduced to him by Reebok. As per the plan, the music sensation has to complete several exercises that include push ups, sit-ups, boxing, squat jumps and Olympic-style weightlifting within 20 minutes only.
Appreciating the plan, he opined –
"CrossFit is overall, more of an intense workout. So instead of doing 20 minutes on the treadmill, you'll (do) a 20-minute CrossFit workout and you'll be not only building your endurance, but also muscle, simultaneously."
Motivate Others: Ross has motivated 20 more people to work out alongside him, like DJ Khaled and producer E-Class. He believes that we all should motivate the people around us to stay fit and healthy.
Regulate Your Diet: Ross has completely given up on foods like bread, white rice and fish fillets. He has also started avoiding alcoholic beverages. He has started consuming food items like Branzino and fruits like pears.
Don't Give up Every Food: The rapper believes that one should not give up on every indulgence. He has also not given up on his favorite food – Lemon Pepper Wings. He consumes them at least twice a week at his favorite restaurant.
Concluding his diet suggestions, the rapper added,
"I'm not under no stress of what I'm eating. There are no restrictions. I'm not trying to make a particular weight. I'm just working out and doing what's best for Rozay."