Roger Federer doesn't need an introduction. He holds the rank of the world's second best tennis player, a feat accomplished by the sportsman with constant determination, hard work and a 'never say die' attitude. The tennis champion has recently won the Dubai Open by beating N. Djokovic in straight sets.
Federer started playing tennis at the age of 8, but his talent got noticed in 1998. Despite being a bit older than the young tennis stars like Rafael Nadal and Novak Djokovic, Roger's skills at the game seem to be getting better by the day.
Apart from ruling the tennis court, the Swiss loves spending time with his family (He has 4 children; 2 twin daughters, and 2 twin sons). Surprised? But, despite his busy life, the ace tennis player follows a strict workout routine and diet plan to maintain a fit and agile body.
Roger Federer Workout Routine
Lateral Lunge with Twist: This exercise is useful for people who want to make their lower body stronger and more flexible. As a tennis player, Federer has to depend a lot on his lower body. This exercise also increases the muscle coordination. To do it efficiently, watch this video.
Medicine Ball Toss: This exercise helps improve the body's range of motion and results in development of core strength, better muscle coordination and increased flexibility. It also strengthens the upper and lower body. It is a simple exercise that can be done with or without a partner. Watch this video to do it efficiently.
Skipping Rope: This is one of the most common exercises and Federer makes sure to do skipping on a daily basis. You can do this exercise anywhere, but be careful about the speed. Increase speed only if you are confident enough, as you can trip and injure your body. Also try to add some variation to the exercise, so that you don't end up getting bored by doing the same thing daily. To learn over 20 different rope jumping exercises, watch this cool video.
Side Planks: This exercise is very useful to avoid lower back problems. Side planks are quite easy to perform and can help maintain a good look, if included in the workout routine. Learn how to do this exercise from this video.
Push Ups: Come on, we all know how to do push ups as it is usually a common exercise that is a must include in all workout routines. More information regarding this cool exercise is easily available at bodybuilding.com.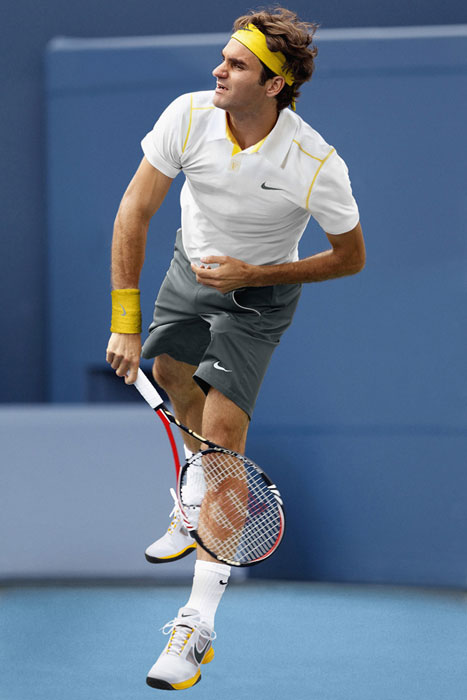 Leg Raises: The tennis champ likes this exercise a lot. It helps him work out his core and abdominal muscles, as well as strengthens his lower back. If you have just started following a workout routine then this exercise may take time to yield results for you. But once you start getting the results, you'll surely be willing to do it on a daily basis. Just remember to do this exercise slowly. This video may be useful for beginners.
Crunches: Crunches are a vital part of the workout routine of the tennis sensation, as it shapes his abdominal muscles and strengthens his arms. All information regarding crunches can be found at bodybuilding.com.
Roger Federer Diet
We all know that Roger has a very tight schedule, but he still manages to keep in shape. He has not revealed his diet plan. But, here are a few diet suggestions that can help you maintain a similar fitness level. All these tips are quite easy to follow and can be adopted by anyone.
Make sure to have evenly spaced meals.
Follow a nutritious diet plan created by an expert, so that you don't end up consuming the wrong kind of food items.
Always consume fiber-rich foods as it will improve your digestive system and help the body to get rid of waste products easily.
Eating a wholesome breakfast is a must as it keeps one energized the whole day. Cereals with low fat milk can be a good breakfast option.
Eat heartily after a workout or a strenuous activity, as it will help to repair and rejuvenate the body tissues.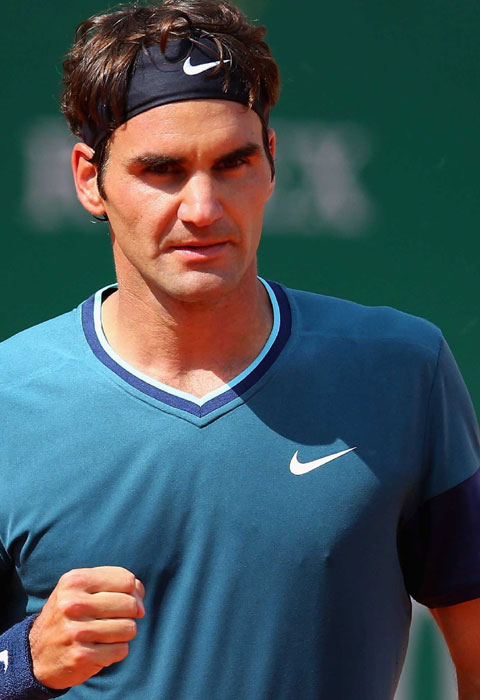 A Useful Tip
The tennis pro feels that it is important to sleep for at least 10 hours, whenever possible. A good night's sleep will help in maintaining mental peace, which is important to stay focused.