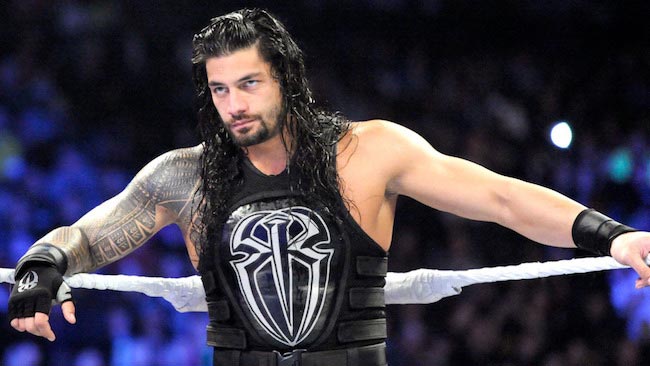 It takes a lot of preparation and power to bring 25 minutes of hell-raising intensity every week to Monday Night Raw. Roman Reigns not only brings it consistently, week after week but also managed to escalate the exhilarating drama in Wrestlemania 32's main event matching Triple H's ferocity in the ring.
WWE might be scripted but a successful wrestling career primarily depends upon the athlete's ability to ignite the passion of the crowd by making their savagery both entertaining and believable. Despite his impressive build and compelling athleticism, Roman Reigns is often criticized for not having enough charisma to represent mainstream WWE. Unsure dialogue delivery cut sorry promos that often get the athlete booed.
Nevertheless, Roman Reigns assures that he is here to stay and will not let any amount of criticism nip his career short. The following are just some of the attributes that make Roman Reigns a great contender and will ensure that his career will soar in the time to come.
What he prescribes for himself is not only inspiring but worth following by anybody who wants to keep advancing in life defying all the negativity that threatens to pull down.
Look for the platform most suited to your natural abilities and then own it!
Born Leati Joseph "Joe" Anoa'i in a family of former wrestlers, he was destined for a career in sports. Reigns started playing American football at the age of 7 and went pro right after college. However, what felt like an early plateau after playing a full season of Canadian football made Roman reconsider his career to finally join the ranks of Sika, Afa, Umaga, Yokozuna, Rikishi, Matt Rosey and The Rock, all of whom are related to him.
When he retired from pro football, his weight was 320 pounds. He quickly cut his food portions to come down closer to 260 pounds and made time for plenty of cardio conditioning. He did not want to fall short in performance when fighting opposite a leaner, faster competitor and displaying versatility right in the beginning of his career secured rapid rise in WWE.
Tune out your haters
Roman is extremely aware of all the criticism that is often aimed at him. In his defense, he claims to be fortunate enough to jump right in the thick of wrestling action very fast and finds himself fine-tuning as he goes.
Reigns recommends focusing on things you can control to improve yourself while rejoicing in the company of your supporters. He constantly evaluates his lifestyle and training to raise the standard of physicality he can bring to the ring. With every, larger than life, awe-inspiring experience he creates for the audience, he goes back home wondering how he can outdo himself the next time.
Stay ready, don't let yourself rust
Being on the road and traveling all over the world for over three years, Roman reigns has come to realize the tricks the mind plays to discourage you from doing the things you have to do.
A workout is the best bet to recover from long hours of being cramped up in a plane or car owing to long distance travel. Your body might hate the idea of exercising, but you will be glad if you go through with it.
Workouts should be designed to improve your functionality outside the gym. Roman was following a lot of principles advocated by CrossFit way before it developed a cult following. He largely depends upon Olympic lifts and other compound movements to reproduce forceful agility in all his matches. But, as your body adapts, training methods should keep evolving to ensure mastery over a wider range of skills.
Training is not only meant to make you stronger, but also protect you from wearing out when you need to push yourself harder than usual.
There is a thin line between wearing out and wearing down
Do what you have to do to survive and thrive. Constant travel apart from other pressures makes you accustomed to taking unforeseen circumstances in your stride focusing only upon what is most important to you.
Roman deliberately keeps his life and priorities simple. He needs a successful career to protect and provide for his family. His body is his main ticket to ensure he continues to have one. To limit unhealthy patterns that may surface as a career interrupting setback, he eats like a caveman. Forget calories, if all your meals have protein, a complex carb and some healthy fat, you are doing it right. Stay away from anything processed or ingredients created in a lab.
Recovery days are not meant to turn into a slob. Low intensity workouts that involve static movements and core work provide balance to a high-strung routine.
There will always be challenges that mess with your head to make you go off track sometimes. Make sure you forgive yourself and renew your discipline immediately. At the end of the day, playing catch with his daughter is a helpful reminder to Roman of his foremost concerns.
Your success will be determined by consistent alignment between what you want in life and and what you do.