Rosie Huntington-Whiteley is one of those beauties who make an everlasting impression on people's mind. She is hot, she is gorgeous and she's a bit charismatic too. Many people assume that as she was born with a slim physique, she might not be too focused on fitness. This perception is not altogether correct. The brunette likes to work hard in the gym and follows a strict diet plan to stay fit. Have a look at all her fitness secrets over here.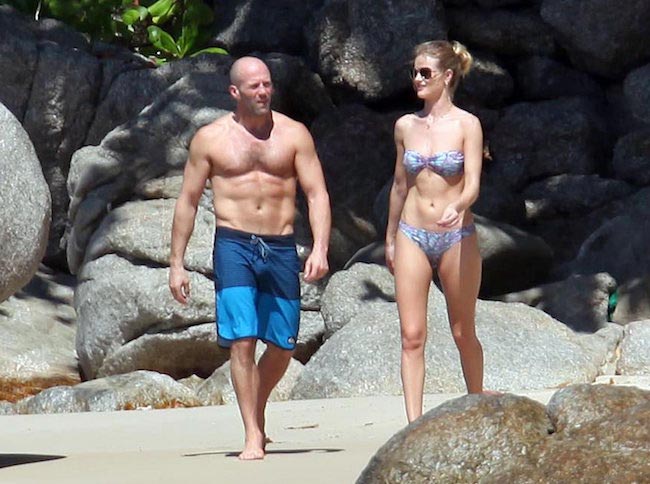 Workout Routine
The diva doesn't like to follow a similar workout routine every day. She tries to mix it up. Changing the intensity and type of exercises help her to stay fit. She usually does dance classes or Pilates to stay fit, reported Elle a few weeks back.
Preferred Exercise
The preferred exercise of the Victoria's Secret angel is rope skipping. It's an exercise that can be done especially when you don't have much time. She thinks it's a great cardio alternative that increases your heart rate quickly and works out multiple parts of your body. It's also a great toning exercise.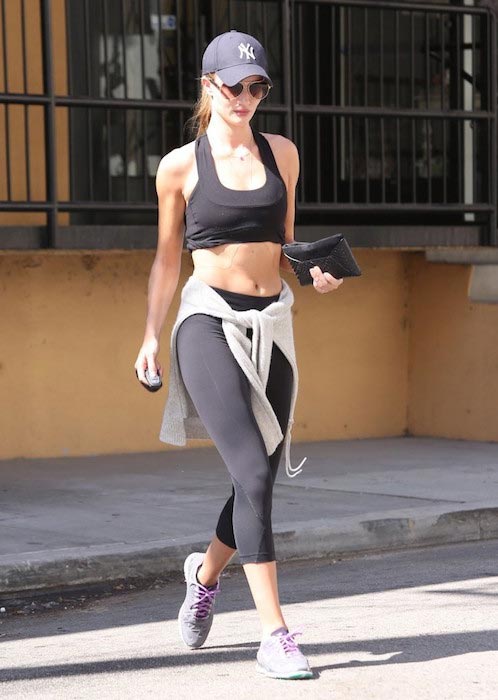 Train with Someone
The blue-eyed beauty also likes to workout with someone whenever possible. She recommends her fans to do the same. You can work out with a friend, a trainer, an instructor or a gym partner. No matter who you choose, it should be someone who can keep you motivated to hit the gym consistently.
Diet Plan
The current diet plan of the lingerie designer is designed by Dr. Nigma Talib. This diet does not allow the stunner to have dairy products, sugar, gluten, and alcohol. She jokes that she is avoiding almost every food that's tasty.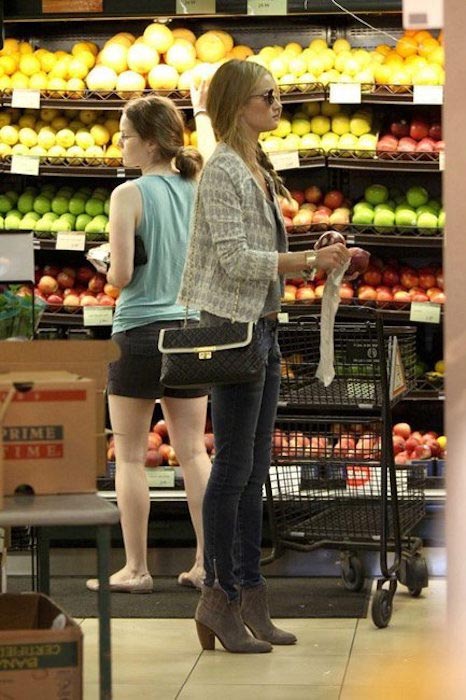 The promoter of "Burberry Body" won't stick to the restrictions for long. Dr. Talib suggests that when a person starts seeing results of the aforementioned diet plan, he or she can switch to the famous 80-20 rule. As per this rule, a person sticks to a strict diet schedule 80 percent of the times and indulges in tasty foods, the remaining 20 percent of the times.
Celebration Diet
The smoking hot model believes in enjoying life and celebrations. She eats very well at home but when she goes out, she indulges in little things like a few French fries or sharing some pudding. These little indulgences add a bit of happiness in life and she doesn't want to miss that. Rosie thinks that it's all about balance.
The Outcome
The star admits that following the new diet has been a bit tough but the results of her sacrifices can be felt by her. She also boasts about the great results from the diet. Rosie feels lean, strong and energized now. She also feels the diet is helping in making her skin glow.
Missing Some Foods
The Transformers: Dark of the Moon (2011) actress misses foods like cheese and croissants. She also misses wine a lot. Whiteley even dreams of these indulgences these days.
Satisfied with Healthier Choices
The lovely lady is still satisfied with the diet she is following currently. She thinks eating healthier foods can be very satisfying. You just need to change your mindset a bit and adjust it for a few weeks. Then, everything would be fine and you'll see that following this diet was a smart idea.
Appreciating Her Diet Guru
The owner of a deep sultry voice appreciates her diet guru, Dr. Nigma Talib. She recently promoted Talib's book, Younger Skin Starts in the Gut as reported by EOnline. She also said that they share the same philosophies. They both believe that once a person decides to stay away from certain food items and changes his or her diet, the person would definitely see a difference in the skin as well as the overall well-being.
Sharing the Diet Plan
The Mad Max: Fury Road (2015) actress liked the diet plan so much that she has made her fiancé, Jason Statham to follow it too. He is also obsessed with the diet plan just like her.
Never Miss a Meal
The English actress does not believe in skipping meals in the name of dieting. She thinks that saving calories by skipping meals is not smart. She also considers breakfast to be the most vital meal of the day that gets her started and one should never skip it.
Pre and Post Workout Meals
The supermodel has a pre-workout snack of spinach and eggs before a workout. Her preferred post-workout snack is a green smoothie. You must not confuse a green smoothie with a green juice. A green juice has loads of sugar and has too many calories. A green smoothie has no added sweeteners and is full of nutritional benefits of various whole foods, fruits, and veggies.
Diet before an Event
The designer of a fitness range drinks a minimum of 8 cups of water until lunchtime to stay hydrated when she has to appear in a photoshoot or on a red carpet. She also avoids carbs before all major events.
Cook Fresh
Rose is not in favor of living off frozen foods and takeout meals. She always tries to cook organic, basic, and nutritious foods. When she has to eat outside, she makes healthy choices there too.
If you wish to keep up with the workout and diet preferences of the hottie, you can think of following her on Instagram (like nearly 5 million people are doing) and/or Twitter.
To know more about her previous workout routine and diet plan, you can go here.