When you look at the Instagram pictures of popular publicist Roxy Jacenko, you can't help but wonder that how she manages to look so great. Well, the answer is not simple. The beauty had to endure a lot to reach the right levels of fitness and have a healthy approach to fitness. Though the journey was not easy, the diet plan she has settled on seems good enough. Have a look at it now and maybe, it would help you to learn from her mistakes.
Fitness Motivation
The Aussie says that she didn't worry about what she was eating until she was diagnosed with cancer in 2016. At that time, eating well and exercising regularly became an important part of her life.
Diet Plan
Right now, her diet plan looks like this.
Morning
One skim piccolo latte before hitting the gym at 7.30 a.m., a slice of gluten-free toast with vegemite and some fresh green juice at 8 a.m. and another skim piccolo latte at 9.30 a.m.
Afternoon
She enjoys 12 cooked tuna mini rolls and grilled prawn on rice at 12.30 p.m., a small bowl of Sweet Nectar Grapes from GrapeCo at 2 p.m. and a Killed Python Lolly at 4 p.m.
Evening
Medium "The Shred" salad that consists of bean sprouts, butter lettuce, cucumber, grilled asparagus, celery, shredded chicken breast, chives and mint with a light Asian style dressing from her Chargrill Charlie's salad range. She also enjoys some baked Tasmanian Salmon to get additional protein. At 9 p.m., she indulges in fresh raspberries.
No Strict Diet Earlier
The businesswoman always didn't have a strict diet plan. She says she hasn't been a dieter and ate a bit of everything but still managed to be size 10 because her metabolism was quick.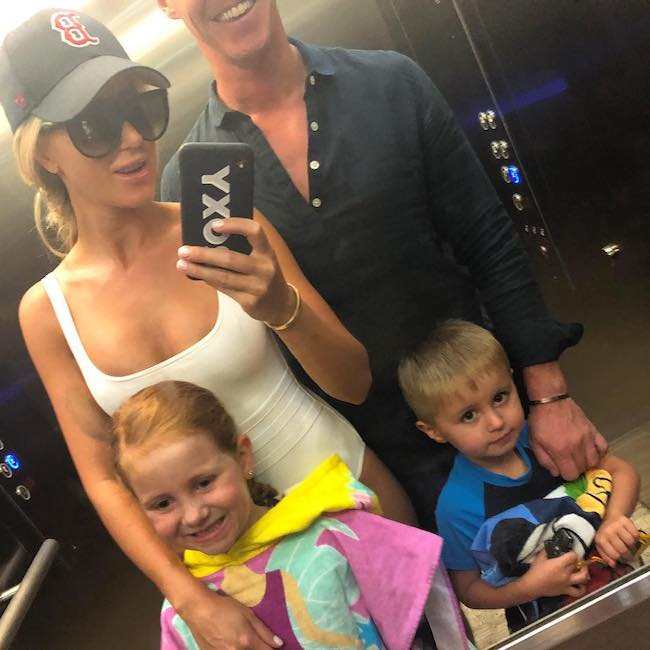 When Did It Change?
Things changed when she turned 30, and she was forced to keep an eye on what she was eating as anything she ate went straight to her hips. Now she doesn't eat for the sake of eating. She eats to ensure that her body is getting enough nutrients to function properly.
No Junk Food at Home
One of the tricks that help the socialite to stay healthy by eating right is that she doesn't have any junk food at home. If it isn't there, you won't be tempted to eat it. You should also try not to order food but make it yourself so that you know what's going into your body as she does.
The Salad Collaboration
Her salad collaboration with Chargrill Charlie's means that it doesn't matter how busy you are, you should eat healthy, clean and stick to lean dishes that are not only filling but loaded with nutrient-rich ingredients.
Weight Loss
The PR Queen says that she lost 12 kg in 12 months, but her approach was not correct initially.
Bad Time
There was a time when her weight was down to 49 kgs and she terms it as being in a really bad place. It happened in 2016-2017, and during that time, her relationship with food became problematic. Things got so bad that her mother was forcing her to eat food to survive. It was a terrible time for her.
Not only was she responsible for three businesses Ministry of Talent, Sweaty Betty PR and Pixies Bows and two kids but her husband, Oliver Curtis was jailed for insider trading. She was also diagnosed with cancer at this time.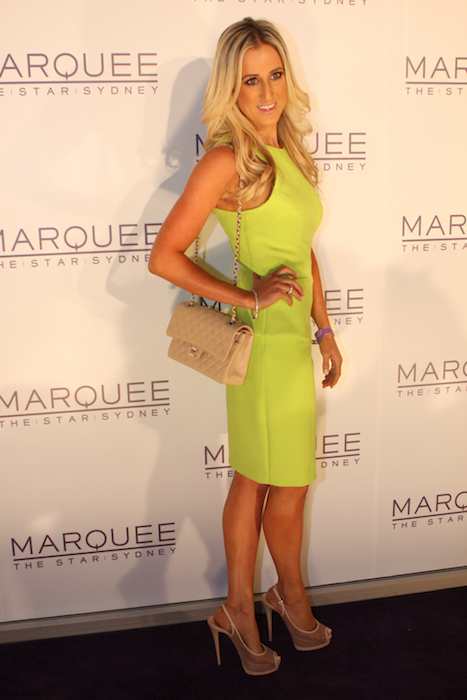 Being Too Slim
Blaming social media for fueling her bad fitness approach, she said that when she was not eating properly and getting skinny day by day, people on social media thought how great she looked. This further deteriorated her relationship with food, and she was on the way to being skin and bone. Though she looked good and had a four pack, she was literally starving herself!
Fish-Based Diet
The Celebrity Apprentice Australia (2011-2015) star said that she was following a strict fish-based diet when her weight plummeted. In this diet, she just had sushi and a few green juices. She also had no cheat days at all, and even when she had food on her plate, she didn't have much of it and used to get full quickly. Now, she says that the sushi diet was stupid and she can't believe she followed it for 12 months.
Unhealthy Obsession
Her obsession was so bad that she would avoid eating food. She even went to bed early at nights instead of going to the fridge and feeding her body.
Overall Wellbeing
Now, the author has a much healthier weight of 52 kg and a healthy relationship with food. She has also balanced her gym and eating regime to boost her overall well-being.
Being Happy
Things are also looking good at the personal front as her husband is out of jail and they have now reconciled. They live happily with their 2 kids, daughter Pixie (6) and son Hunter (3).