Roxy Jacenko Workout Routine and Diet Plan 2019
We all go through bad phases in life and they have a different impact on everyone's life. The bad phase of the popular publicist, Roxy Jacenko, was terrible because her husband was in jail and she was living on a diet of sashimi, green juices, and sushi. The result, she weighed 45 kgs and didn't have much physical or mental energy left in her.
Like every other strong woman, Roxy pulled herself out of the situation and has seemingly found a happy place now. Her husband is out of jail, she has 2 beautiful kids, and she herself is fitter than ever. If you want to know how she is staying fit these days, then you are in luck. Here, you can learn about Roxy Jacenko's workout routine and diet plan for 2019.
Diet Plan
Breakfast
The stunner starts her day at 7:20 a.m. with a skin piccolo that she prefers to have at her desk while she prepares to face the day ahead. At 9 a.m., she has a slice of Vegemite toast or toast with organic peanut butter and one more skim piccolo.
Lunch
The lunch usually includes a Tropicana Greek salad with grilled chicken. She skips the onions in the meal and opts for extra balsamic dressing.
Dinner
The dinner usually consists of grilled Octopus with a rocket and some Parmesan salad.
Hydration
She tries to have at least 1 liter of True Water between lunch and dinner to keep herself hydrated. It's also tastier than plain water.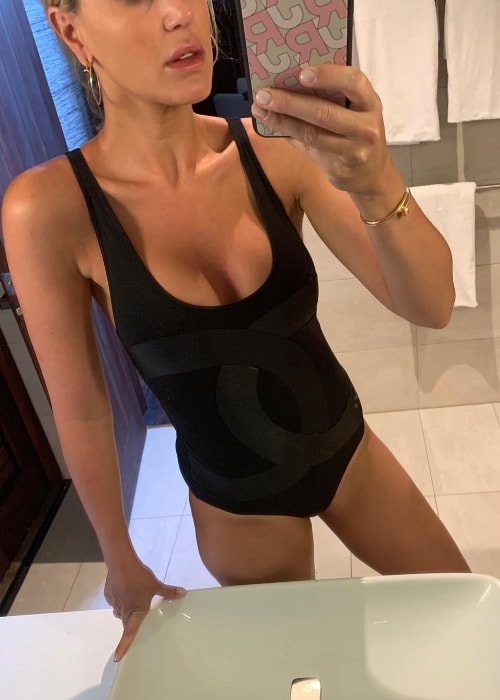 Diet Indulgence
Though she used to avoid indulging in the past, she has now realized that treats are a part of a healthy diet and they help a person stay sane. When in a mood to indulge, she likes to have Mexican food. She also likes nachos from Conscious Feast. She also likes to indulge in pasta and prawn ravioli from Olio in Kensington Street, Chippendale.
No Snacking
The PR queen avoids snacking to stay healthy.
Mental Health
Roxy admits that when she lived off sushi, sashimi, and green juices, it had an impact on her mental health as she had an issue with eating as well as her life. When things in life got tough, she used food as a coping mechanism. Though she looked slim and great in the images at that time, she was making herself mentally ill. Things were so bad that she felt miserable at all times and couldn't even work or think properly. Now, her ideas on fitness have changed drastically because she doesn't want to look like a stick figure but wants to be nicely toned.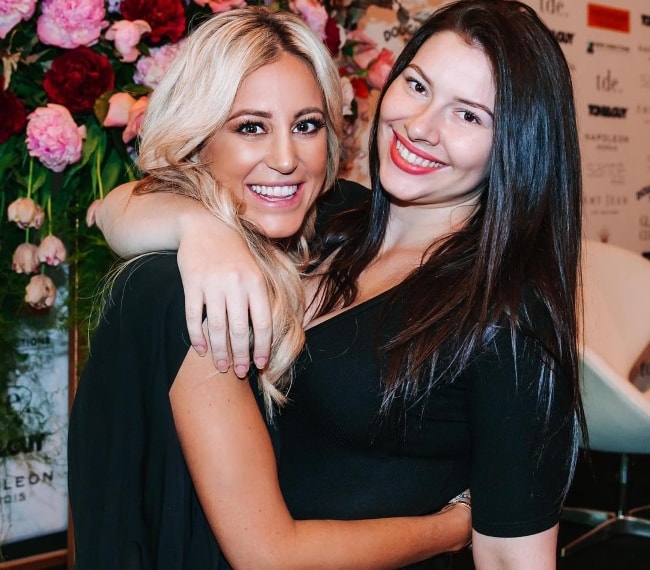 Workout Routine
The workout routine of the diva keeps on changing. She likes mixing up her workouts and attending many sessions. Sometimes, she wants to do Pilates and the other times, she likes hitting the gym with her trainer Ben Lucas at the Flow Athletic studio situated in Sydney's Paddington. She also likes walking by Bondi beach every weekend along with her husband and kids. On the whole, her training is about resistance work with some weights, squats, stairs, TRX, and core exercises.
These days, she spends 45 minutes at the gym with her trainer at least 3 times a week. She isn't a fan of cardio exercises and focuses more on high energy strength workouts like banded chin-ups, squats, thrusters, and deadlifts. Below is a workout session of the beauty mentioned by her trainer, Ben Lucas.
Warm up
It includes foam roller work while targeting calves, back, glutes, and hamstrings for 5 minutes and band work while targeting glutes and hips for 5 minutes. She does exercises like crab walk, lunges, and squats for the latter.
Core Exercises
She spends 30 minutes doing strength supersets. She does 4 sets of each exercise with about a minute rest between each set. The exercises she does are –
10-12 reps of banded chin ups
12-15 reps of Bosu push-ups
10-12 reps of barbell hip press
8-10 reps of dumbbell thrusters
A couple of Barbell Romanian deadlifts
12-15 reps of TRX Roll out
8 reps (each side) of Dumbbell renegade row
Side planks (30-45 seconds each side)
Cool Down
She spends 5 minutes to cool down and does a few stretching exercises too.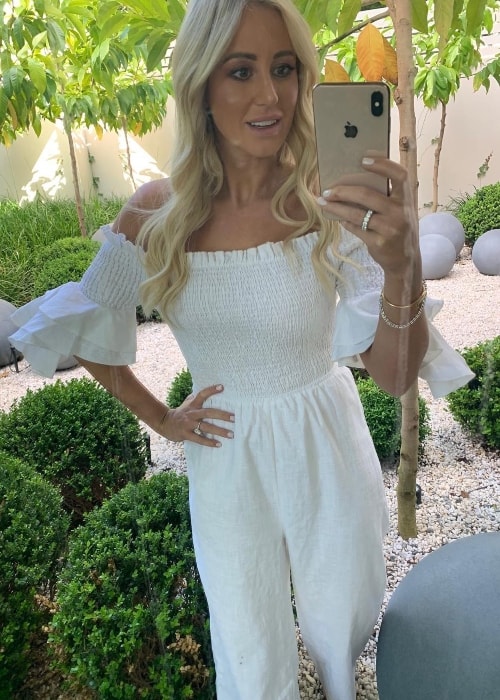 The Supplement
Jacenko uses a supplement called Glow Getter by Beauty Boosters. She has started seeing the results of using this supplement within 6 months. Her skin has started looking better even though she spends a lot of time in front of a computer (many hours every day) and doesn't get enough sleep.
Featured Image by Eva Rinaldi / Flickr / CC BY-SA 2.0