When everyone is looking for lost pieces of the puzzle for weight loss, British singer and musician Sam Smith has shocked the world by losing a significant amount of weight in just a matter of days. The four-time Grammy Award winner has lost heavy 14 pounds in mere 14 days. Wow!
It is absolutely true and with this achievement, he has also proved that you don't have to starve to death to look slim and fit. It only takes some changes in the diet and lifestyle to lose all those extra pounds and inches. At the age of 22, Sam Smith has surprised the world of social media by flooding it with his post weight loss images.
When asked about his weight loss secret, he gives full credit to the author and celeb fitness guru Amelia Freer who he says has changed many lives, including his. He also posted a picture of himself on Instagram showing a book written by Amelia Freer with the title Eat, Nourish, Glow.
Sam Smith Diet Plan
Now everyone is curious to know what the secret to his weight loss might be. The singer himself reveals that his diet plan is completely an eating detox plan. Smith's diet has included a lot of proteins like steak and plenty of vegetables ranging from green leafy ones to mushrooms. Following the book Eat, Nourish, Glow, he also eliminated dairy, gluten and refined sugar from his diet.
Along with following the diet plan given in Amelia's Book, he also spent a significant amount of time in the gym. He has posted many photos of his working out in the gym on Instagram.
Now, let's talk about the woman who is responsible and credited for this dramatic transformation of Sam Smith's body, Amelia Freer. She is a nutritionist who has transformed many celeb bodies through a tailored diet plan that is based on foods that are suitable for their body. On her website, she reveals that her journey of living a nutritious life has been a slow approach.
She prefers the cold turkey approach rather than cutting out everything suddenly. Making one change at a time has made it possible for Amelia to live a life completely free from dairy, gluten and refined sugar. In her twenties, she was working as an assistant to Prince Charles, when she decided to become a nutritionist. In the job, she found herself exhausted all the time and it was only a matter of time when she realized that it was not the job that was taking her, it was the food she was eating.
To solve her problems, she visited a nutritionist and got inspired to become a nutritionist herself at the age of 28. She has been helping people in achieving their health goals ever since. The effect of Amelia's diet advice can be easily seen on Sam who has lost around 14 pounds in merely two weeks.
He posted a picture on Instagram with a caption
"Three weeks ago, I met a woman who has completely changed my life. Amelia Freer has helped me lose over a stone in two weeks and has completely transformed my relationship with food. Love you Amelia & thank you for making me feel so happy inside and out."
Sam is not the first celebrity who has experienced this transformation working with Amelia. Before Sam, Amelia has also helped actor James Corden and Boy George in shedding some pounds from their body with a healthy diet plan.
On her philosophy of gracefully eating, in an extract from her book 'Eat. Nourish. Glow', Amelia says,
"It is not about calories, nor is it about being lazy or greedy. It is about understanding that there are different scenarios that fuel how we choose to eat. So how we can find grace around food."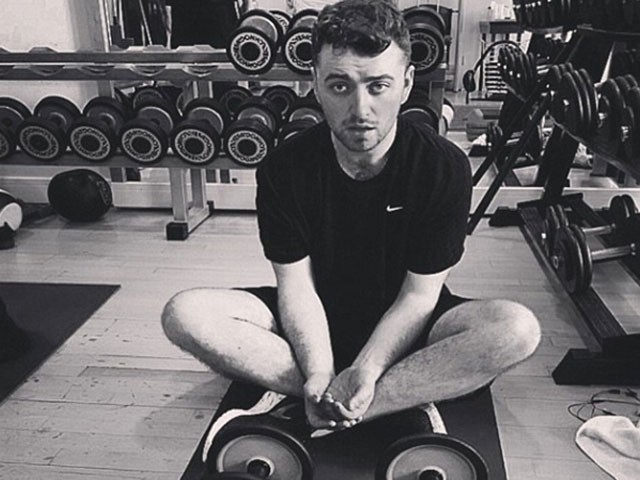 She helps each client by creating a separate diet and lifestyle plan for them. She promotes clean eating which means substituting your normal oil with healthy fats like coconut oil and olive oil, green leafy veggies like Brussels sprouts, kale etc.
But the most important key to weight loss would be your willingness to do what it takes to lose weight consistently and achieve a healthy body weight. Sam Smith has done it and so can you.