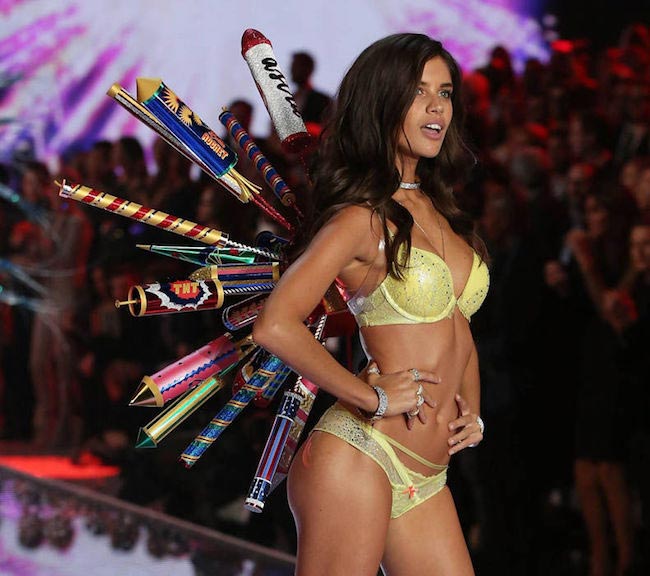 Sara Sampaio has been a part of Victoria's Secret since last four years. But only this year (2015), she got her wings (angel status) and seemed exhilarated by it. She increased her workouts, controlled her diet and made healthy choices to look fabulous in the show (which you must have seen by now). Here are all the details of the changes she made plus some useful tips she shared with her fans.
What it takes to be a Victoria's Secret Angel?
Sara answered this question with honesty by saying that it takes confidence and determination to go after this dream. She never gave up and was lucky enough to be chosen for the show as an angel this time around.
Workout Routine
The usual workout routine of the Portuguese model includes working out two to three times a week. She rarely works out four times a week and if she does, she mostly runs the fourth day alone. Her workout routine also involves doing a Physique 57 class that is generally followed by a ModelFit class and she also does workouts with a personal trainer. She also takes interest in doing Pilates regularly.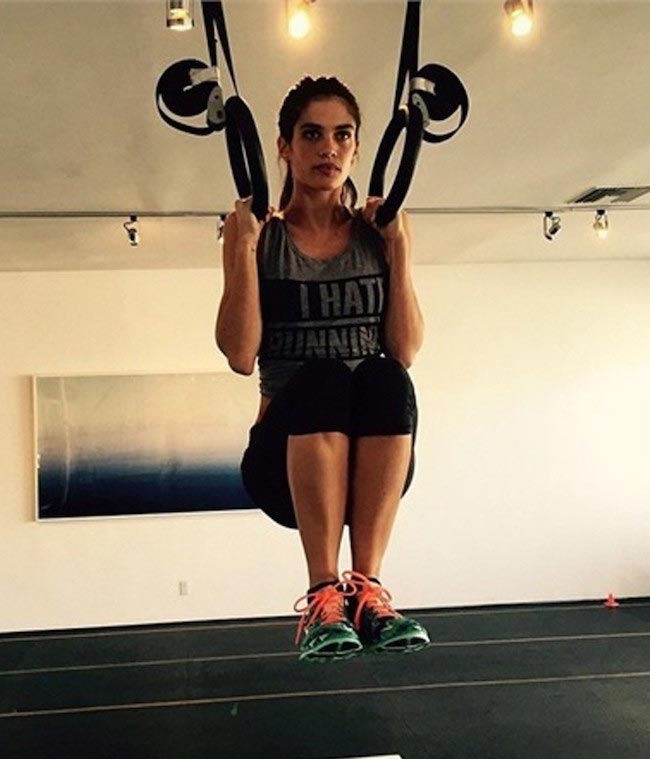 Mixing it Up
The hottie likes to mix up her workout routine because she doesn't like to get bored with a workout. (That's a fail-safe strategy)
Exercise Tip for Fans
She advises her fans to do a lot of planks as she thinks they are vital to getting healthy and toning one's body.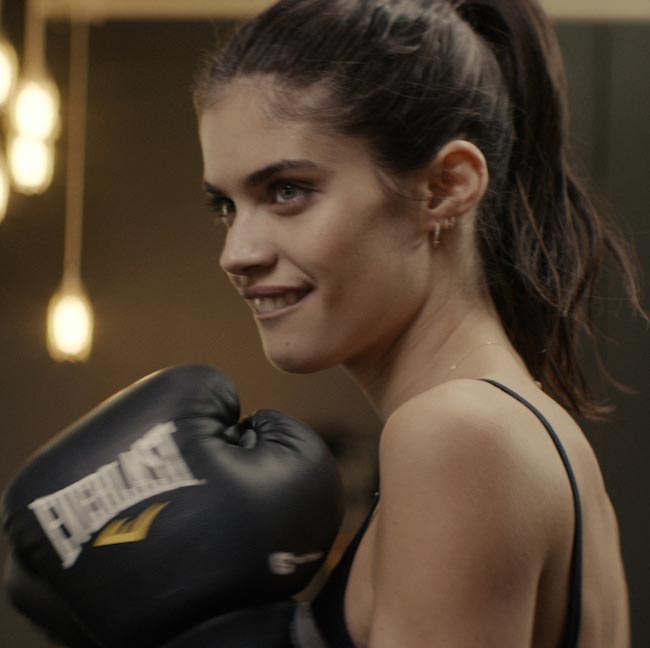 Sara Sampaio Workout for Victoria's Secret 2015
The workout routine of the celebrity didn't change much for the show but she did accept that she worked out more than three times a week to get in shape for the show. She also concentrated on more stomach, thighs, butt and leg toning exercises for a week before the show.
Workout Motivators
The stunner makes the workouts fun by working out with any friend she can get hold of. This way they motivate each other and push one another to the limit. (Good Strategy again)
Sara Sampaio Diet for Victoria's Secret 2015
Hollywood Life exclusively reported that Sampaio never changed her diet before any Victoria's Secret show in the past. But this year, she took help from a professional nutritionist who helped her to build more muscle by suggesting methods like following a protein heavy diet for 10 days before the show. She also cut out all sugar, carbs and dairy products from her diet. The diet really showed amazing results (which we can see in the show) but it was hard for the star who is addicted to unhealthy food items like pizza, breads, candies and pasta.
Ideal Food Day
In an interview given to Vogue in July 2015, the brunette described her ideal food day. She stated that it will begin with pancakes and a strawberry plus banana milkshake. Her lunch would include a salad with some chicken. Her mid afternoon snack would be some cookies or a banana. The day will end with a Margherita pizza. (Well, we must say, it sounds delicious.)
Unhealthy Diet Habits
The lovely lady gorges on unhealthy snacks like chips and popcorn. She also feels tempted to eat stuff like Skittles and items that contain loads of sugar and salt (Which we think she should stop now.)
Healthy Diet Habits
The healthy diet habits of the green eyed beauty include relying on water and Gatorade for hydration and leaning on fresh fruits and vegetables.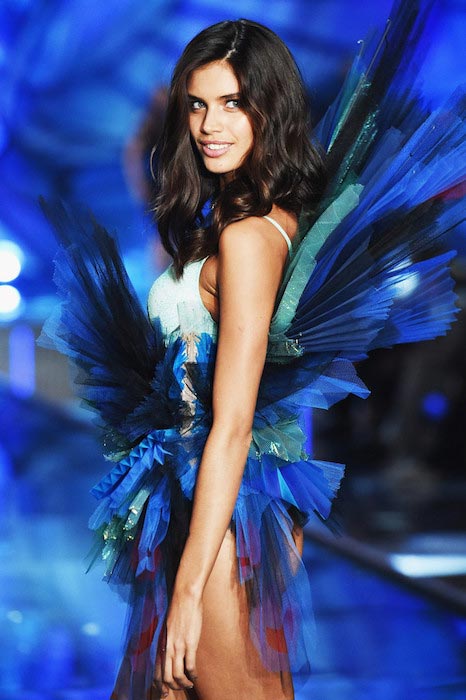 Tips for Fans
Perfect Smoothie Recipe
The former Sports Illustrated Swimsuit model also shared her perfect smoothie recipe with her fans. She asks you to use bananas and strawberries in the smoothie to have a perfect taste that will always tempt you for more.
How to get ready for an event?
The gorgeous model suggests that you should cut back on sugar and salt, increase your rest time, moisturize your body and sleep a lot. This combination would help you look amazing on the day of an event.
How to carry high heels?
The great looking girl also shared the secret to walking in super high heels. She says that one should make sure to train their legs and ankles in the gym so that they have the power to carry high heels with style for long hours without falling. (Like she does)
Love Yourself
When you see yourself in a mirror, you should see what the best thing about you is and ignore all the bad things. This will give a positive start to your day. (And we agree)
Sara Sampaio Routine 48 hours before the Victoria's Secret Show
If you are curious about what the angel ate and how she worked out when she was just 48 hours away from her performance in Victoria's Secret 2015 then Vogue has an answer for that too.
Diet Plan 48 Hours before the show
The young model started her day with a late breakfast that consisted of two eggs, avocado toast, green juice and a bowl of strawberries. She had a lunch of steak, Portuguese-style arroz with olive oil and sea salt along with some peppers and tomatoes. She had a protein shake in the afternoon that consisted of half-cup strawberries, one cup of almond milk and a single scoop of pea-and-rice protein powder. She also drinks this before morning Pilates session at Grasshopper and night workouts at ModelFit.
Workout Routine 48 Hours before the show
The fitness session of the winner of Portuguese Golden Globes for Best Female Model (2011, 2012, 2014 and 2015) began at 6 in the evening. She had an hour-long private training session with Justin Gelband at ModelFit in which she strapped 7.5 pounds of ankle weights onto each leg and worked on the mini trampoline. She also did many small exercises with the aim to tone her butt, thighs, legs and stomach. She also had a post workout shower before she headed to the city again with her sister.
Still want more? Check out how two more new models, Gigi Hadid and Cindy Bruna prepared for the 2015 Victoria's Secret Fashion Show and charmed everyone.