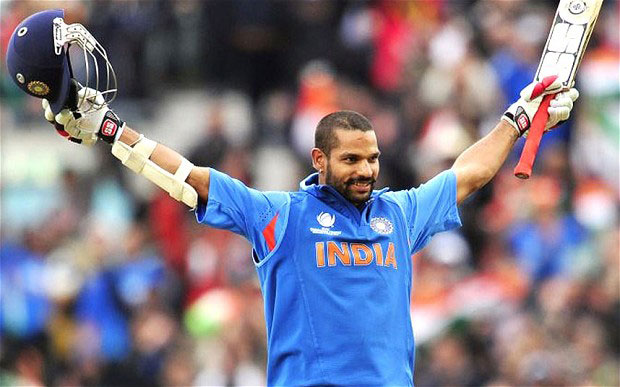 Shikhar Dhawan is one of the most popular Indian cricketers who has earned his reputation by hitting numerous centuries in short order. He is renowned for his "Bindaas Style" and his ability to stick to the crease from the beginning in order to give Team India a great start. His entry to Indian Cricket Team was also in style. In his first test match, he successfully hit a ton in just 85 balls (fastest test century by any debutant) and had since carved out a special place for himself in Team India.
He is also known for his unique hairstyle, twirled mustache as well as his tattoos. But his charm doesn't ends at that. The cricketer also has a very fit body that has been built by spending a lot of time and effort. Let's have a look at how this left-handed opening batsman maintains great physique and keeps his mind calm especially by facing the pressure only the "Openers" can understand.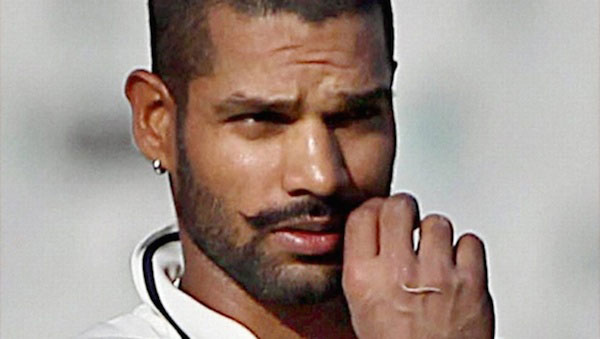 Everyday should involve Yoga
The dashing cricketer believes that one should include yoga in his or her exercise routine on a daily basis. The process he follows begins with some simple breathing exercises that help him relax his body and mind. Then, he moves onto Surya Namaskar (Sun Salutation) pose that helps him to increase the flexibility of his body and prepares the body for the upcoming intense yoga sessions.
The next exercise is the Sarvangasana which is also called the mother of all Yoga Exercises as it loosens up every limb in a person's body. The last step Dhawan follows is he does Vrksasana (Tree Pose) that needs total control over one's body and determination to succeed. It helps a person to improve the control over his / her every body part and balance the overall weight with ease.
How it helps?
If you have been wondering that how the schedule followed by this Delhi born cricket star would be good for you, then you must know that this exercise schedule would help you get rid of all your tensions, offer you a lot of mental peace and would promote restfulness in your body and mind. You would feel very relaxed and ready for every challenge that life throws at you.
Indulge in Sports
Well, everyone knows that Dhawan, who is also an occasional right-arm off break bowler likes to play cricket. But, did you know that he has interest in other games as well? Yes, he likes to play games like table tennis and badminton on a regular basis as it improves his hand eye coordination and keeps him entertained. He favors playing these games with his family especially his daughters as it offers him the opportunity to spend quality time with them.
Running
Running is another hot favorite exercise of this confident batsman as it helps keep the blood moving and makes him test his body's limits. Running on a daily basis would help you keep your level of good cholesterol up and burn off excessive calories within a few minutes. It also helps you to make your lungs work in a better manner, improve your immunity and it also reduces the risk of blood clots. So, just wear your sports shoes and start running today.
Swimming
Apart from running, swimming is another hobby of this Hyderabad Sunrisers' star player as it helps him to be in good shape. Swimming can help you in improving your muscle tone, having more control over breathing and increasing the overall flexibility of your body. Swimming is also very good for making a person happy as research has proven that it helps your body to produce more endorphins that help you get a strong feeling of well being.
Watch Your Step
This good-looking cricketer also perceives day to day food options as a big contributor in helping a person control his health issues. He believes that whenever one has to choose between delicious and tempting butter chicken (a popular and appetizing north Indian dish) and boiled vegetables, one should go for vegetables. After all, what you eat reflects directly on your body. So you would be smart to stick to the healthier options. Dhawan also keeps a close watch on his own weight and whenever he feels that he is gaining a few extra pounds, he hits the gym and works hard to get rid of it.
Final Tips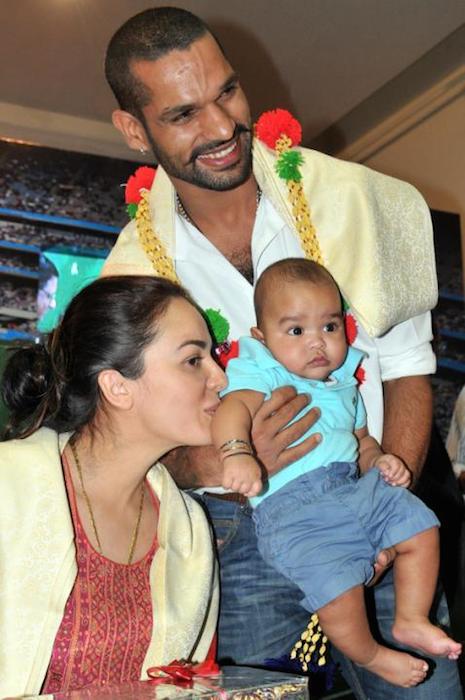 This star player also suggests that you should spend some quality time with your family as it would help you appreciate the beauty of life. Moreover, he thinks that one should remember that whatever he or she eats and how much exercise one does reflects on his body so you should always be determined to follow a great diet and fitness routine. Otherwise, you may end up being unhealthy and fatty and all the efforts you have put in making yourself fit till date would be fruitless in the end.