Stella Maxwell Workout and Diet Secrets for Victoria's Secret Fashion Show 2018
Stella Maxwell is one of those blessed beauties whose beauty increases with time. Moreover, she also knows how to enhance her beauty by staying healthy and follows a stringent workout routine and diet plan to look her best. Here, you can have a look at how she prepared for the prestigious Victoria's Secret Fashion Show 2018 by modifying her workout routine and diet secrets.
Workout Secrets
The workout routine of the stunner is very varied. She likes to work out with her private trainer and also attends sessions with Beth Crooke, an NY based yoga trainer. She is so dedicated to fitness that she trained with Crooke on the day of the show as well. The aim of the yoga sessions was to stretch out, do some core exercises, and practice some rigorous moves to ensure that she walked taller and prouder on the ramp. They also did some breathing exercises so that she could be mindful and chilled out while walking down the runway.
Yoga Addict
Stella was looking for a different type of exercise that would work with her flexibility and soothe her body. As one of her friends practiced yoga, she decided to give it a shot. From the first session, she became a fan as she not only enjoyed the session but also found the session to be calming and stimulating. She carries yoga videos in her phone wherever she goes and does yoga before every big event to be more focused and get a positive headspace. Yoga has become a major part of her life and keeps her from feeling frustrated.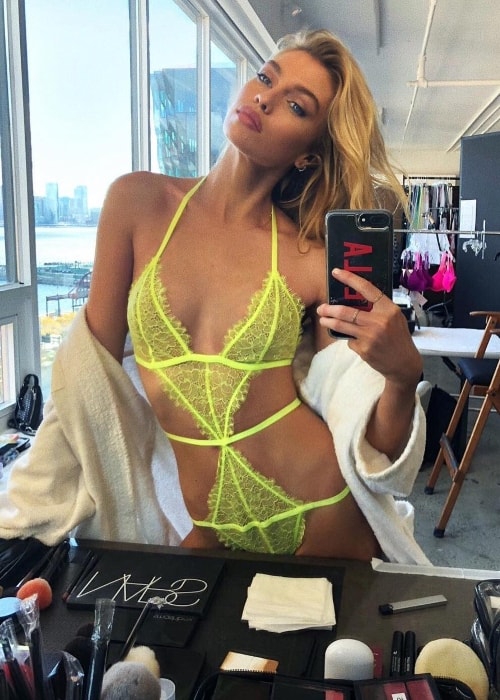 Diet Secrets
Before a VS show, she likes to eat clean, stay hydrated, and avoid traveling much. She also makes sure that she relaxes and gets ample sleep a day before the show.
Diet Indulgence
When in a mood to indulge, she enjoys a hamburger from Apple Pan in Los Angeles.
Doing Many Workouts
Maxwell likes to try different exercises just before the show to feel strong and healthy. Some of the exercises she opts for are hiking, walking the dog, playing golf, and going to the range. She likes outdoor activities that take her out of the gym and also thinks that cardio is very important.
Morning Routine
The lovely lady starts her mornings by meditating for 20 minutes and then does some yoga. She follows it up with fresh juice and a light breakfast.
Fascinating Tea
She recently tried turmeric tea latte, which may sound weird but is quite healthy.
Extra Time
If she had one hour extra every day, she would prefer to dance or get some sleep.
Beauty Advice
The best beauty advice that she has ever got was to eat clean and fresh foods, drink loads of water, and be as stress-free as possible.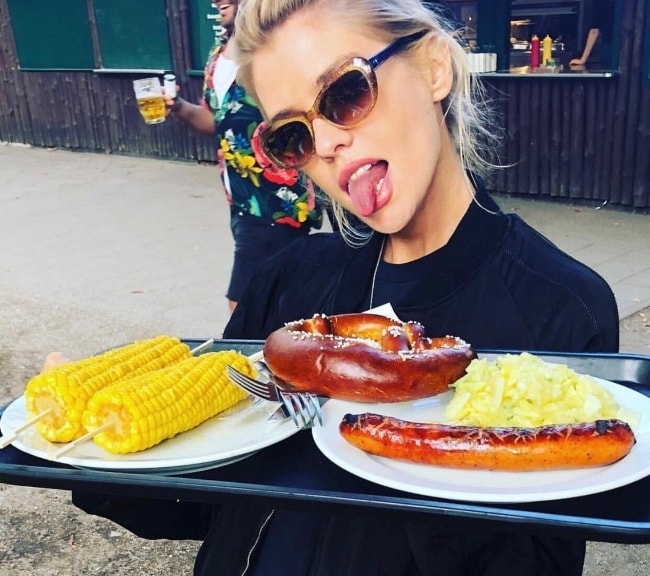 Relaxation Techniques
As relaxation is crucial for staying healthy, she likes to hang out with her friends often. They just talk, listen to the music, and chill out. When she feels stressed, she likes to meditate and takes some time to chill out.
Being Self-Confident
When her self-confidence takes a hit, she turns to her amazing friends and family. Their support has always helped her to get over the obstacles of her life.
Featured Image by Stella Maxwell / Instagram