Stella Maxwell Workout Routine and Diet Plan 2017
Stella Maxwell is a model we all know about, whether due to her performances in the Victoria's Secret's show, her appearances as a model in top shows or top brands or her relationship with celebrities like Miley Cyrus and Kristen Stewart. She is also a lucky lady because she was handed her angel wings in 2015, just 12 months after walking in Victoria's Secret fashion show. Here we try to find about what she does to look so gorgeous by exploring her recent workout routine and diet plan. Do keep scrolling to know the secrets of her enviable body.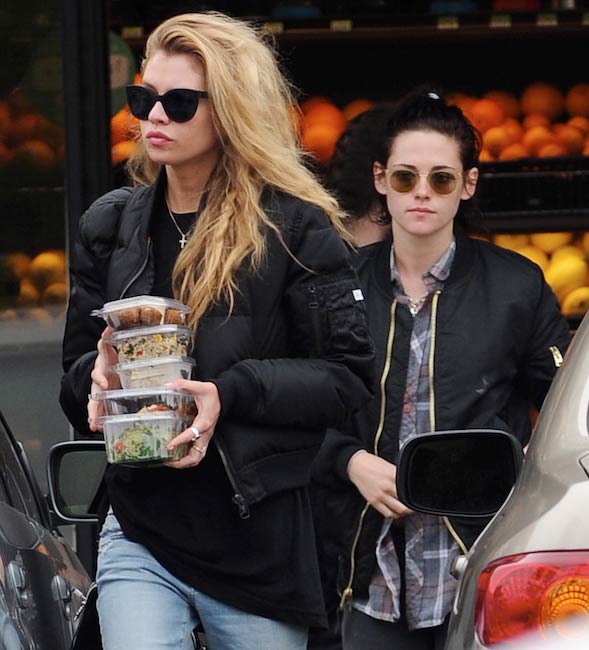 Workout Gear
The workout gear of the diva is currently the Victoria Sport ballet-inspired collection because she thinks it's a trendy cool palette that one could have in a closet for summer. She wears stylish gear while working out because she wants to look cute walking into the gym if she runs into anyone.
Workout Routine
The workout regime of the stunner changes with time. A few months back, she accepted doing yoga and working out with her trainer three to four times a week. Her focus was on building lean muscles and not bulking up. She also did a lot of stretching and jumping rope.
Now, she is doing 1-hour sessions such as toning and weight training. At present, her fitness goal is all about bulking up, lengthening, strengthening and toning up the muscles to make them long and lean. She also does a lot of yoga, swimming, and hikes a lot as well.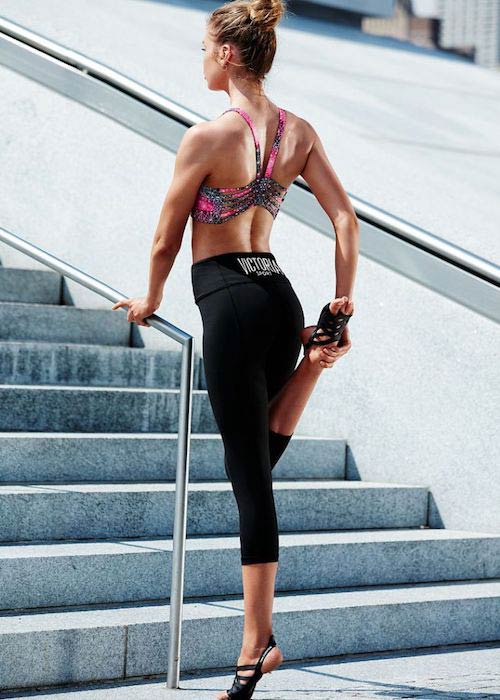 Looking Beautiful in the Gym
The glamor model does not put any makeup while hitting the gym because she knows that she will be sweating a lot. She just puts on some lip gloss or mascara.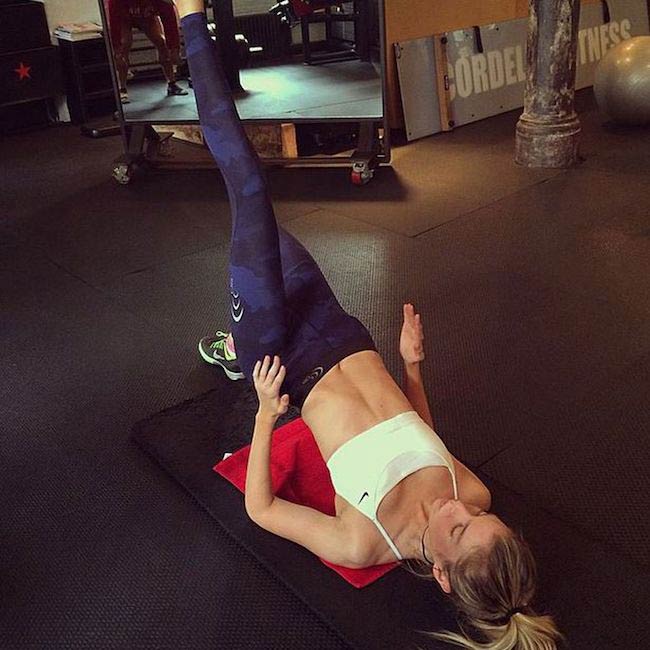 Post-Workout Beauty Regime
After the workout, the blonde bombshell puts on jojoba oil, a natural oil that's closest to a person's own natural skin oil. She likes putting the oil on every part of the body to hydrate her skin.
Diet Indulgence
When the blue-eyed beauty is in a mood to indulge, she splurges on a margarita pizza with a thin crust or any kind of chocolates. She is a big fan of Ferrero Rocher chocolates and considers it to be amazing. (Who doesn't?)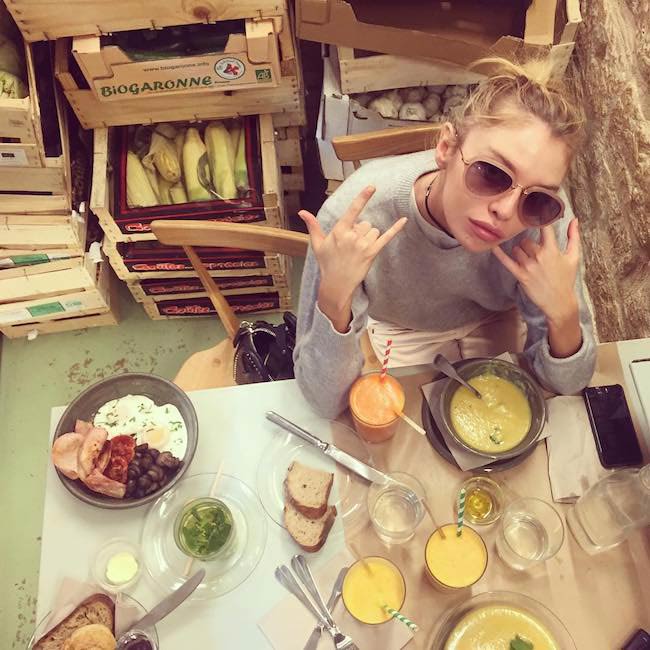 Diet Secrets
The Ireland-born model believes eating everything in moderation. She eats wisely most of the times but she also likes having cheat days where she can have every food she loves. When she indulges, she keeps a close eye on the quantity so that she doesn't end up overindulging.
Diet Plan
Here's her exact diet plan.
Breakfast
Eggs and avocado or some cereal
Lunch
Salad with some chicken or fish or another protein
Dinner
Eating out in a healthy restaurant in New York
Drink Preferences
Smoothies
Favorite Healthy Restaurant
Stella is trying to cut back on meat and eat more vegetables, so she eats in restaurants that offer vegan foods. She is fond of a place called Blossom in New York for vegan foods and she likes Cafe Gitane as well because it's close to her house.
Adventurous Eater
The amazing looking woman admits that she is an adventurous eater and there is nothing she would hesitate to try when it comes to food.
Favorite Kitchen Ingredients
A few things you can always find in her kitchen are water, fruits, and vegetables.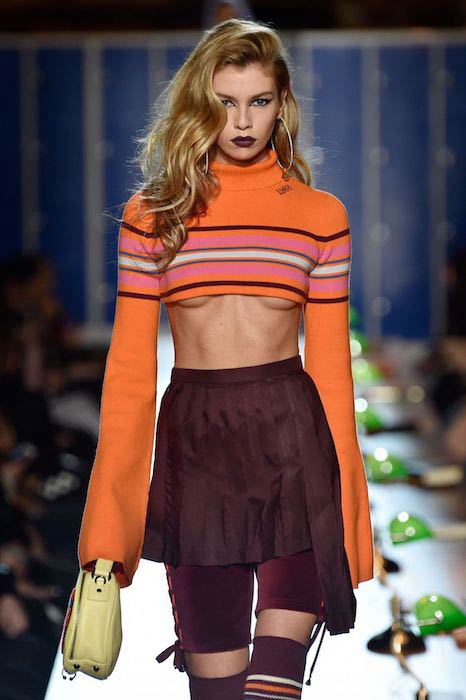 Health Tip for Travelers
Maxwell advises her fans who travel often to take an eye mask and small earbuds through the journey so that you can sleep better. If you don't get enough sleep, it may have a bad impact on your health.