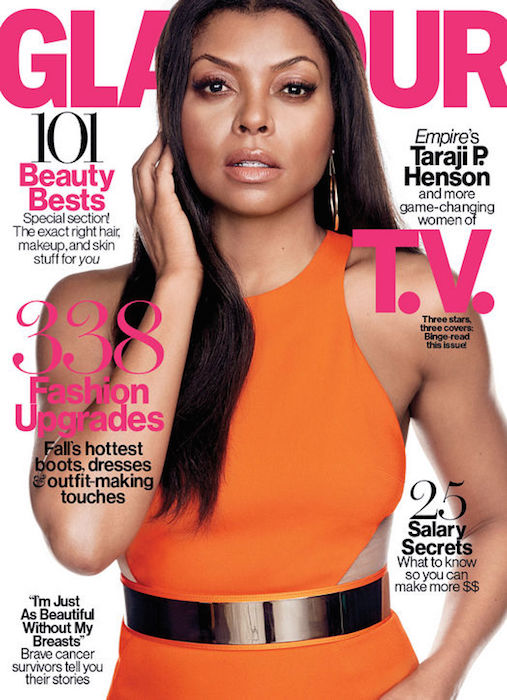 She is one of the most talked about and successful TV stars right now. We are talking about none other than Taraji P. Henson who is nowadays known as Cookie Lyon in the famous TV series Empire (2015-Present). Apart from gaining a lot of success due to her super successful show, Taraji is also becoming popular due to her dedication to staying fit for her character. What exercises is she doing to look so young? Does she have a special diet that helps her look so flawless on and off screen? Let's find out.
Discipline Matters
In a recent report published by Instyle, Taraji's trainer Mike T. stated that the secret behind the actress's sexy body is the discipline she shows in the gym. She loves challenges and works hard to achieve all her fitness goals, especially the ones that seem impossible. Her focus is admiration worthy and he calls her a dream client who is not hesitant to put in hard work to maintain her fitness.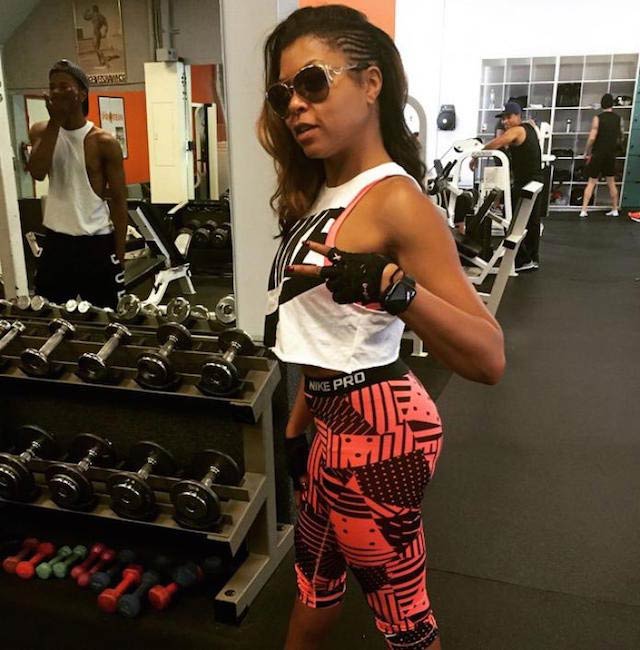 Workout Routine
The celebrity fitness trainer also spilled that the singer trains for five to seven days a week if she is not working. She usually works out for for one to two hours. The exercises the celebrity prefers are weight training and cardio exercises. The cardio exercises include walking at a medium pace for 20 minutes. She also does short spurts on the treadmill that last for 8 to 10 minutes and help her burn a lot of calories in a short time frame.
The brilliant actress often spends a lot of time doing squats as it's her favorite exercise and it also helps her to maintain her enviable derriere. She can do squats with 185 pounds on her body which is quite commendable we must say. Apart from squats, leg presses helps the leading lady of The Karate Kid (2010) to get amazingly toned legs. Last but certainly not the least, she does several back and shoulder exercises with 3 to 7-lbs weights, the delt machine and lateral pull-downs which we must assume help her wear backless dresses with confidence.
Making Workouts Fun
TJ also makes her workouts fun by coupling them with entertainment. She often watches movies or listens to music while doing cardio for 80 minutes which we guess distracts her from thinking about the effort, she is putting in the workout and keeps her happy.
Get that Attractive Booty
The talented trainer also has a bit of advice for women pining for an attractive booty like Taraji. He suggests them to add lunges, squats, deadlifts, kickbacks, and weight-free repetitions in their workout routine. All these exercises can be done at home quite easily.
Try Simple Exercises
If you are new to exercising, the workout mastermind recommends you to begin with simple exercises like walking or jogging in a park and making use of small weights as well as resistance bands to rotate between lunges, bicep curls and shoulder presses.
Diet Secrets
The former trainer of Rob Kardashian also shared the diet secrets of The Academy Award-nominated actress. He says, she prefers raw food diet (preferably clean foods) like carrots, broccoli, cauliflower and several other fresh vegetables. She also consumes some chicken, fish and foods like brown rice for getting ample amount of proteins and good carbohydrates.
Lose Weight by a Diet
Losing weight is not only a result of some hard sessions in the gym. T believes that one can lose weight by consuming a proper diet like the one consumed by Henson.
Special Workout of Taraji P Henson
Mike also admitted that when the TV personality has to attend a special event, she does special exercises and eats the right foods to look fabulous for the event. The process begins by Mike viewing the outfit, she intends to wear and the body parts, the outfit would reveal. They focus on the revealed body parts in the gym and tone them up a bit. The winner of best actress in Bet Awards 2015 also does a healthy, last-minute intermittent fasting rotation to help burn additional calories by skipping a meal while continuing to work out as usual. Mike explains that intermittent fasting is a good idea because it stimulates the metabolism of a person and helps them to burn some body fat.
Workout Motivation
In a previous report published by Daily Mail, a source closer to the versatile actress stated that the workout motivation of the lovely lady is the tiny figure of her co-star Grace Gealey. Taraji is motivated for exercising and losing a few pounds because she is aiming for looking sexier than Grace. She even started wearing Spanx to conceal her 'tummy pooch' so that she can wear sexy clothes like Grace. Well, that's a weird motivation, don't you think?
What started the Fitness Journey?
If you are wondering about how the mother of a young boy thought of getting in such an enviable shape, then the answer is her show Empire. She started working with Mike just a few weeks before the show kicked off and since then, she has been working towards getting rid of her excess body fat and attaining gorgeous arms, legs and glutes.
The Natural Way
The renowned trainer earlier talked to W Magazine and divulged that the beauty wanted to improve her physique when she approached him. She is a big supporter of doing things the natural way and hence, never opted for going under the knife.