La La Land (2016) is one of the films that left a mark on the people's mind and people won't forget anytime soon. One of the key attractions of the films was the body of its star Ryan Gosling. Ryan has achieved his wonderful body with the help of his trainer Ashley Borden who has worked with celebrities like Reese Witherspoon, Taraji P. Henson, Mandy Moore and Christina Aguilera. Here we try to explore the workout and diet tips shared by the talented trainer that are doable and will motivate you to stay fit too.
Training Celebrity Clients
Ashley trains the celebrity clients with the same attention and focus that she offers to the non-celebrity clients. The only differences are that celebrity clients are usually short on time and they often shape up their body to look a certain way in the films or TV shows.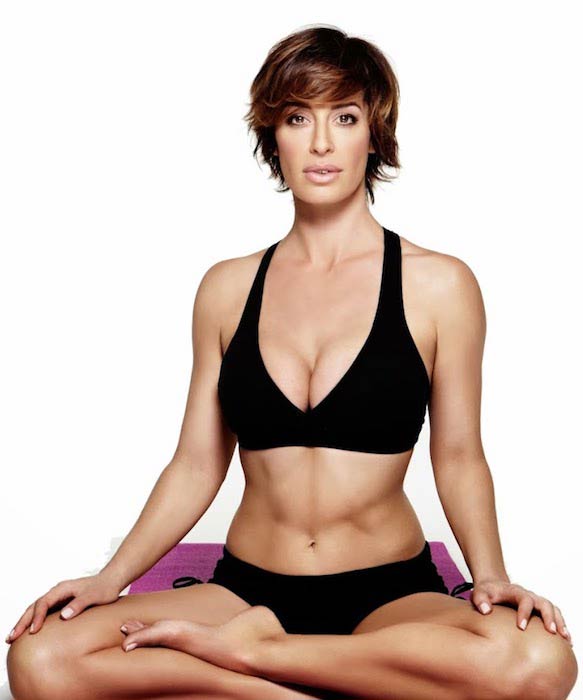 Achieving a Celebrity Body
The Fitness Guru believes that a celebrity body is achievable if you eat conscientiously and work hard. You should remember that celebrities are made up of same DNA as any other person. But you should also not run after looking like someone as you will be wasting your energy. Focus on yourself and improve what's off balance. You must also think of the fact that celebrities have access to top-level experts who help them to stay fit. This advantage is not available to a common person.
Preferred Workouts
Ashley's favorite way of working out is to do High-Intensity Interval Training (HIIT) reports Daily Mail. This is an efficient way of exercising that burns fat and helps in muscle gain. You can do this exercise anywhere you want without any equipment. Just use your body weight. HIIT lets you enjoy a post-exercise metabolic boost that is known as the EPOC effect. It means that post an HIIT session, you will continue to burn calories for up to 36 hours.
She also likes using rolling out in the daily workout as it warms up the muscles, allows more blood to pump through the body which increases the metabolic rate and increases flexibility by breaking down adhesions between the muscle fibers. If you are consistent with rolling out, it will boost the functioning and appearance of your body.
Preferred Strength Exercises
The A-lister trainer loves powerlifting and Olympic lifting moves such as snatch, deadlift, back squat, bench press, clean and jerk, etc. They are very technical which helps you to keep improving and getting stronger. Doing these sort of exercises can be beneficial due to increased hormone release. Heavy lifting increases the human growth hormone and testosterone and women usually feel and see the changes immediately. These changes include but are not limited to reduced core fat, more muscle, and a decrease in overall fat.
Cardio-Weights Ratio
The fitness expert doesn't do the traditional cardio. She opts for workouts that offer strength and cardio conditioning, all in one. She loves doing cardio such as kickboxing, Brazilian Jiu-Jitsu, and boxing only when it's the secondary focus to the exercise she is doing.
Diet Tips
She makes use of her fist size, hand, and palm to eyeball protein, carb and vegetable portions. Each of her meals consists of something cold, hot, crunchy and colorful. She likes having colorful foods such as fresh veggies and low sugar fruits like berries.
Every meal she creates also includes good fats, Udo's oil and is far away from white flour. She uses protein powder from FSH. As she is a natural eater, her body likes it and runs with the most amount of energy.
Cheat Meal
The pretty woman never calls the cheat meals by that name. She uses the word off meals because the word cheating means that she is doing something wrong. The off meal she prefers the most is having some Ben and Jerry's ice cream that contains chocolate.
Choose a Training Program that Delivers Results
If you are putting a lot of effort in working out but not seeing results, you should change your training program. It is human nature to opt for easy training programs. But you should adopt a training program that works on your weaknesses rather than boosting your strengths only. To ensure that a training program gives results, you can also increase its intensity and ensure that you are not over training or under training certain parts of your body.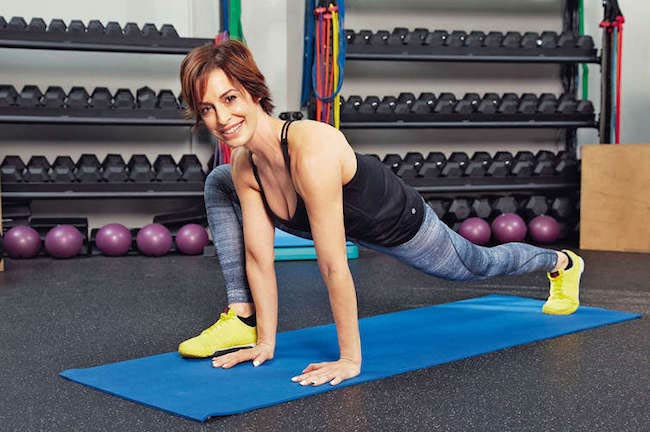 3 Tips on Working Out at Home
Learn and Do
Many people do the basic exercises like planks, pushups, squats and reverse lunges in a wrong manner. You should avoid this mistake by taking proper knowledge of the exercise. Also, scan your workouts to decide which exercises you did wrong so that you can do them right the next time.
No Mirrors
A common mistake made by people is that they use mirrors during their workouts not to correct their form, but to focus on a body part they want to fix. This approach is not very helpful. Instead of using a mirror, use a laptop camera to record yourself. It will allow you to play it back and focus on the exercise you did wrong.
Try Foam Rolling
Borden is a big fan of foam rolling. You can do it when you are watching TV or movies. People who sit in front of a laptop to do their jobs all day need to try it. You should know that the muscle tissue can form knots if restricted. Foam rolling will get the muscles rolling and increase circulation.
Sample Workout Plan
The creator of The Body Foundation plan believes that people should not do one exercise or focus one muscle group only. It may lead to overtraining the muscle group or even getting injured. You should try to pick different exercises that work well together if you wish to see any change.
Here's a sample workout plan you can try:
1st Day – Strength Training
2nd Day – You Pick
3rd Day – Strength Training
4th Day – You Pick
5th Day – Strength Training
6th Day – Recovery Day