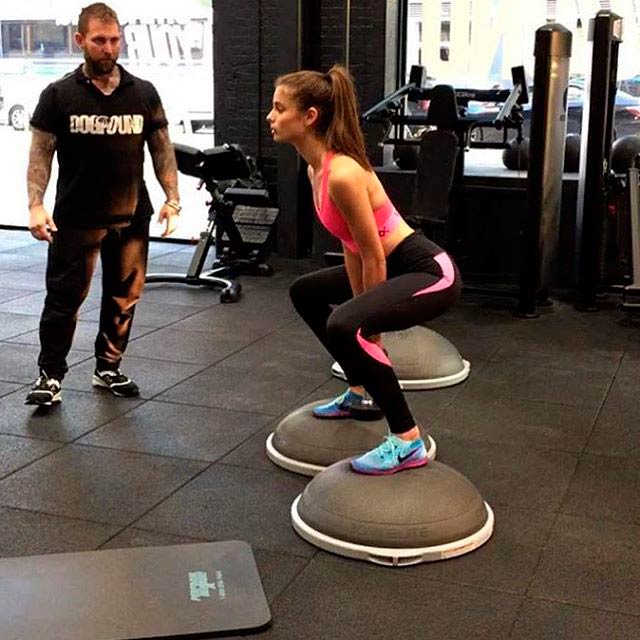 Taylor Hill is renowned as the youngest Victoria's Secret angel and the face of innumerable international brands. When you look at her amazing body and modeling skills, you are bound to agree that she deserves all the fame she gets.
Here we are exploring her key workout and diet secrets that help her look flawless, be it a fashion show like Victoria's Secret or a popular fashion week. We also get to know about one exercise she hates most and why she has not considered any diet yet.
Workout Routine
The regular workout routine of the stunner involves working out with a trainer, Lauren Duhamel who specializes in muscle isolation strengthening and toning. Lauren visits her at home and the workout begins. Amazingly, the workouts don't involve much of weights but the results are evident in just a few days.
Workout Routine before Fashion Week
Before the beginning of the fashion week, the American fashion model likes to go to Dogpound or sticks to her usual exercises. She also opts for yoga at times. Dogpound is a gym located in Tribeca that is owned by her friends and where people can do a lot of stuff like weights, boxing, cardio, etc. The sessions at Dogpound are very tough and she is often dripping in sweat and very exhausted whenever she visits that place.
Victoria's Secret Angel Workout and Diet
The Victoria's Secret Angel since 2015 likes to prepare for the show by working out with her friends, Jasmine Tookes and Josephine Skriver. They either go to the Dogpound gym together or Taylor's trainer trains them together.
Before the show, they all work out almost every day. She also thinks that working out to get in bikini-ready shape is very tough. It involves a lot of work outs and compares herself to Olympians by saying she is as strong as athletes.
She prefers to eat 3,000 calories before Victoria's Secret show. She believes that to look like that (breathtakingly beautiful we assume), she needs to eat in order to survive (as the daily workouts sap her energy).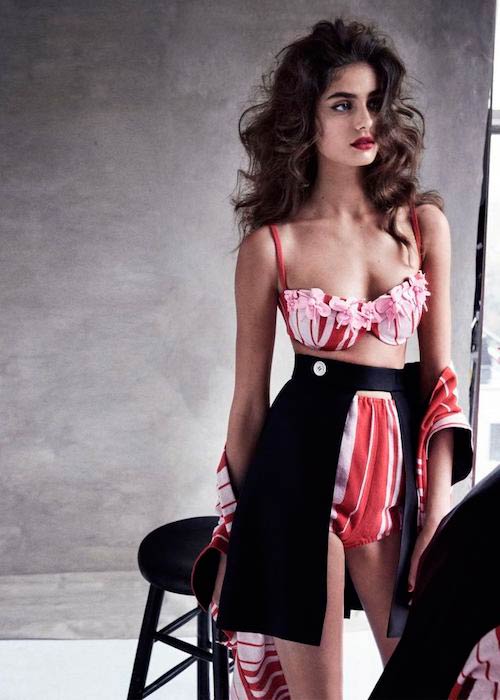 Pre-Show Workout
Whenever she is preparing for an important show, she does loads of isolation workouts with Lauren. The workouts make use of ankle weights, resistance bands and a lot of floor work that is done in Pilates style without the machine. The workouts are all about concentrating on stability and connecting the mind to the body.
Worst Exercise
The green eyed woman hates running. She can't stand it and calls it to be worse than any other exercise. She also thinks it's too hard and hates that it makes her knees pop.
Diet Secrets
Hill doesn't diet because she thinks she doesn't need it. She also believes there is no need for her to diet at such a young age and there is a lot of good food that she can have now. Her main diet secret is to have everything in moderation. She wants to enjoy little pieces and eat whatever she likes.
Diet Indulgences
Her preferred foods are Chinese and Japanese. She is also a big fan of pizza and ice cream, so she indulges in them every once in a while. In her opinion, she can eat indulgent foods every once in a while because she sticks to healthy foods most of the time and works out regularly.
Feeling Beautiful
The big-eyed beauty says that she feels really beautiful when she gets the opportunity to be herself. She feels most comfortable not in fancy clothes but in a sweatshirt, pants, and hoodies.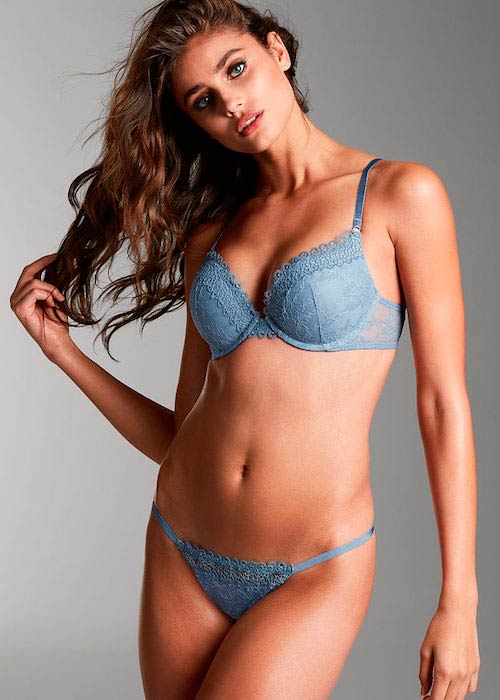 Being Confident
Many people know that the young model was scouted at a tender age of 14, but she didn't have the confidence she has now. She learned to be more confident by gracing the catwalk for the popular lingerie giant Victoria's Secret and participating in fashion campaigns. She thinks Victoria's Secret has particularly helped her to grow into a more assertive character and learn more about herself. Being in the fashion industry has also helped her to find out who she is and she is not afraid of what she found.
Beauty Secret
A worthy beauty secret of the brunette is that she likes using coconut oil to hydrate her body. She also likes to use it as a face mask if her face needs extra hydration.