Tia Mowry has recently made some shocking revelations regarding her workout and diet. She admitted that she had a bad diet during filming her show Sister, Sister (1994-1999) at a young age and even confessed to using diet pills. She also talked about how endometriosis changed her diet for good and the current workout routine she is following. Let's explore her fitness secrets here:
Meaning of Wellness
According to the diva, wellness means taking back your life. Wellness is having a sense of power and getting control over your life.
Workout Routine
The workout routine of the TV celebrity includes doing yoga as it doesn't get her riled up or stressed. Workouts help her to decompress herself. She goes to a studio called Y7 Studio where yoga is performed while listening to hip hop music. There aren't any mirrors there, so she can get into her own zone there. Yoga at Y7 is like a dance class, so they teach the vinyasa flow and even allow people to go at their own pace by turning the music up really loud.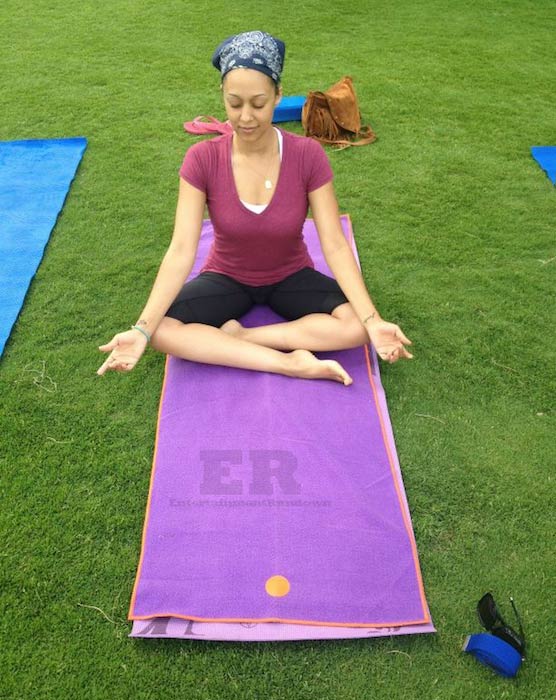 Sister, Sister Diet
Talking about her Sister, Sister show diet, Mowry admits that she wasn't living a healthy lifestyle at that time. Though she looked like a picture perfect teenager, being catered to on the TV set and being surrounded by junk food was the problem. She got everything she wanted like Starbursts, M&M's, Twizzlers, chocolate chip cookies, potato chips, etc. If something was not available, she just had to ask and it was made available for her.
In such a situation, she began taking diet pills to stay slim and look good on TV even though she did not feel fat. She is not proud of that phase of her life because she got skinny and the pills caused her heart to race. In her gut, she knew that she was hurting herself. She broke the diet pill habit when a college professor asked her to do it.
Diet Change
The author of Whole New You: How Real Food Transforms Your Life, for a Healthier, More Gorgeous You says that one thing that overhauled her diet was being diagnosed with endometriosis. Until the diagnosis, she used to depend heavily on processed foods, bread, and dairy products. After being diagnosed, she was asked to remove processed food, dairy and sugar from her diet as they lead to inflammation. But she didn't do it and had to go through another two surgeries. After that, she made the said changes and her endometriosis hasn't come back yet or hasn't caused her pain. Surgeries were a temporary solution for her health issue and diet change gave her a permanent solution.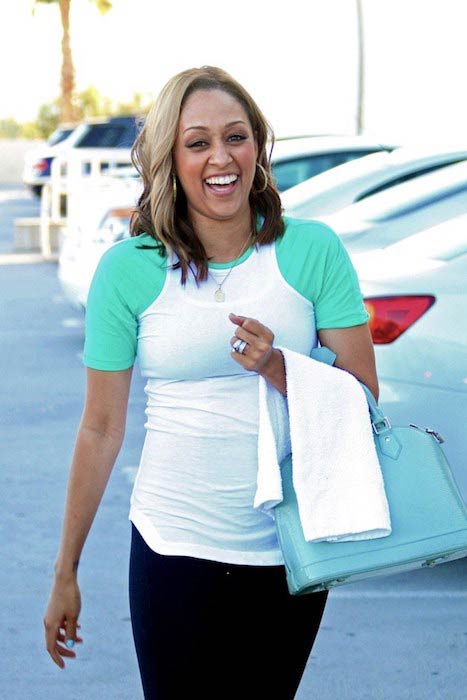 Breakfast Routine
The mother of one wakes up at 6 in the morning and cooks breakfast herself. Her son loves blueberry pancakes, so she makes these with eggs and some chicken apple sausage. Sometimes, she makes a smoothie bowl or just a smoothie which is a favorite of her husband. He particularly loves frozen banana and pineapple smoothie with coconut milk. She adds a bit of oatmeal, nuts, pineapple and coconut flakes to it.
Meditation Routine
The pretty lady likes to meditate every morning with her husband after dropping her son to school. They meditate every morning and every night without skipping it.
Go-To Healthy Snack
Tia likes to make smoothie bowls at home because they cost less and are a healthier option. She makes it with some bananas, coconut milk, unsweetened cocoa powder, peanut butter, nuts, and nibs. You can also add mango, strawberry or coconut shavings to it.
The stunner also likes snacking on popcorn that is made by using olive oil, not butter. She likes snacking on a vegan and dairy-free Parmesan cheese too. For that, all you need is some nutritional yeast with salt, garlic powder, and cashews. Mix popcorn with cheese and you will love the combo.
Beauty Secrets
The American actress truly believes that beauty is not about what you put over your body and face. It's about what you put inside your body. To keep her skin glowing, she drinks a lot of water. If you find that you don't drink enough water, you should add some stevia in it because it has zero calories and you get to choose from many different flavors at Whole Foods including root beer or vanilla. You should also try to eat a lot of berries as they have loads of antioxidants which assist in getting rid of all the toxins in your body and let you have great skin.