Tinashe has always shown her dedication to fitness. She is blessed with an amazing figure and she works hard to maintain it. She is also great at TaeKwonDo and has earned a black belt in it. The secrets behind her great body and her fit life involve working out in the mornings, opting for the right food and having a strong idea of what wellness is. Let's have a sneak peek at what the singer actually does to stay fit and know her thoughts on wellness.
Workout Routine
The workout regime of the pop princess begins in the morning. She does Pilates or any similar workout for an hour in the mornings. She calls it a nice wake-up workout. Apart from doing Pilates in the morning, she prefers to run in the afternoons if she has time. She even opts for hiking in the afternoons. Dancing is another form of workout that keeps her in shape.
Breakfast Routine
The rumored girlfriend of Calvin Harris has her breakfast at 11 AM. The meal usually consists of simple options like bacon and eggs that are converted into a sandwich. This breakfast is a good source of energy.
Meaning of Wellness
The songwriter believes wellness is a general state of health, physical and mental. Wellness is also being in a great place of overall happiness.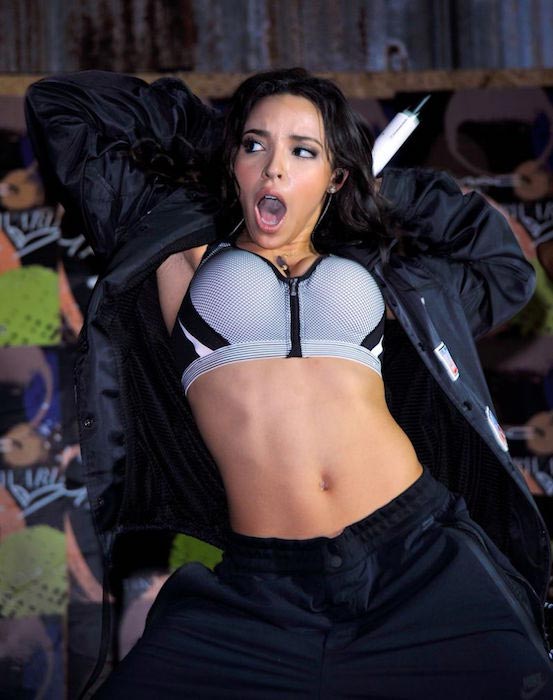 Genuine Happiness and Wellness
Earlier, the record producer used to think that wellness was about nutrition and exercise only. Now, she knows that it is much more than that. It involves being in a good state of mind and doing things that really make you happy. When you are living a life in which you are genuinely happy with your body being healthy and content, then you have achieved true wellness.
Wellness Struggle
The Kentucky-born shares that the biggest wellness struggle she has in her life is not eating very well especially when she is on the road. Tinashe often has to compromise with eating late at night because she has a very busy day. She also has to eat crappy food because she has no access to healthy and good food while on the road. The workout routine of the singing sensation also messes up when she is on a tour as she cannot workout regularly due to her performances.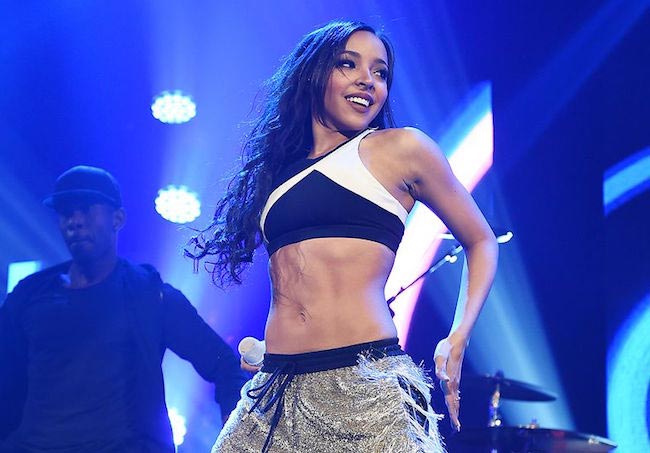 Accountability Helps
The former model says that being accountable for anything related to fitness matters a lot. It can be either the accountability to hit the gym a few times a week or it can be eating the right meals. When you stick to a routine or schedule and make yourself more accountable, you will end up being fitter. It's the little things that matter the most. (And we agree with her!!)
Enjoying Meditation
The actress of the film Cora Unashamed (2000) accepts that she doesn't do meditation regularly but she enjoys it. Her mother meditates every day. The diva thinks that meditation is a great way to center yourself by giving oneself the room to concentrate and have thoughts.
Wellness Advice
The best wellness advice shared by the musician is that you must drink a lot of water. You must make it your main beverage. Also, cut out the bad stuff from your diet as it would help you stay healthier.
Diet Secrets
The biggest diet secret of the singing star is to stay away from harmful food like soda, sugar, and caffeine. She says that they are all bad for you and you must give them up if you wish to stay healthy like her.
Ending the Day
The dancer ends her day by taking off all the makeup, putting on a moisturizer and braiding up her hair. These activities help her to relax in her own skin which also help her sleep better.
If you liked the workout, diet and wellness ideas shared by Tinashe, then you might want to follow her on Instagram, Twitter or Facebook.