Wardrobe malfunctions and sports are often found to be synonyms. Most sports persons concentrate on the game so much that they miss out on certain things. Take whichever sports you want to, there are some most obvious wardrobe problems that are at times, very embarrassing for the players, but the shutterbugs get some great clicks.
From misspelled names to ripped swimsuits, the sport fans have seen it all. Or haven't you? Read on to find out the 10 most interesting wardrobe malfunctions of sports stars. You never know, but your favorite sports person may be there in this list too.
With their focus on the goal, it seems that the swimmers don't concentrate on the other details. Olympic diver Jenifer Benitez forgot about the attention she was getting during the Summer Olympics and was caught on camera adjusting her swimsuit. Some personal body parts of the diver, including one nipple was revealed, making it a memorable moment from the Summer Olympics.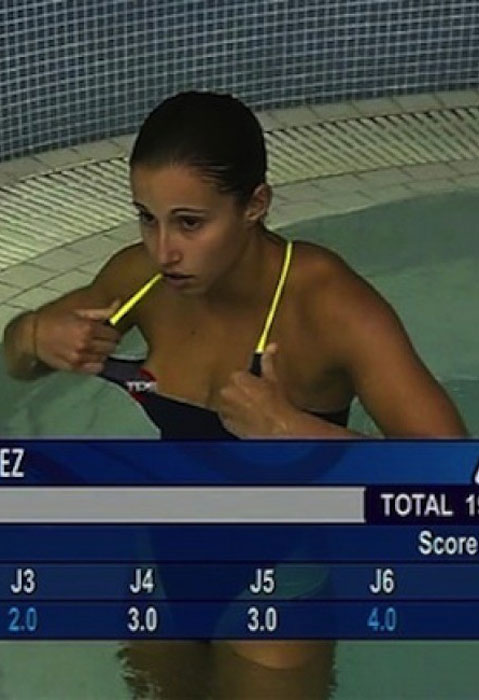 Swimsuits can create a lot of problems for swimmers and divers. The 2009 World Championships in Rome brought a lot of success for the American swimmer and his team, but accidents happen when you least expect them. This is exactly what happened with this man. Berens stretched before diving in the water and his swimsuit got ripped from the back. Unfortunately, the cameras and the audience got a good view of his entire backside.
Even if the next incident was not exactly a wardrobe malfunction, but it is still related. Olga was so excited to win the bronze medal in speed skating in front of her fans that she unconsciously started to unzip her uniform. Olga waved to the crowds as she unknowingly unzipped her uniform to her waist, and the shutterbugs had already done their work before she realized what she had done. Graf forgot that she was actually not wearing anything under the uniform and it was too soon to throw away her speed skating clothes.
Wardrobe problems are at times encountered by the greatest of sportspersons and that was exactly what happened with hockey legend Wayne Gretzky. While he was playing one of his last games for the New York Rangers, his name was misspelled in the sweater that he has wearing. It was spelled Gretxzy and that game gave the people another memory, apart from his glorious games.
The wardrobe mistakes only show that bad things happen anywhere and you can just laugh about it. But, this can lead to some serious trouble for some athletes. Flavia was disqualified from a swimming competition, after her swimsuit got ripped off from the back just before the competition was about to start. Tight uniforms usually give the swimmers an advantage, but that wasn't the case with Flavia Zoccari.
Devin Hester – American Football Player
American football offers the players countless ways to tackle an opponent during the game. But, some players seem to have come up with a different idea. Devin Hester became an unfortunate victim of the Philadelphia Eagles corner-back tactics. While the corner-back technique was a success, but the audience got a glimpse of Devin's backside.
Junior Lake – Baseball Player
Junior Lake will always be remembered for a wardrobe malfunction that was entirely his fault. The Chicago Cubs have some of the most recognized jerseys. So, it shouldn't be difficult to remember the one that you need to wear in a particular game. Junior made the mistake of putting on an alternate jersey during a game against the Pittsburgh Pirates. The difference was noticed by everyone and Lake was left feeling embarrassed.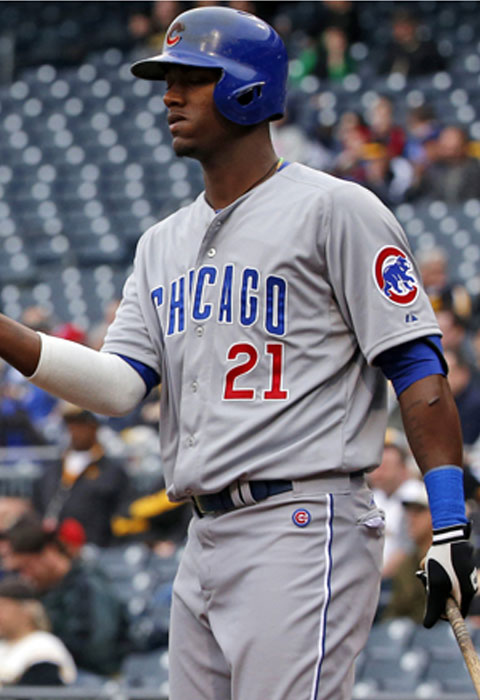 Jelena Jankovic – Tennis Player
Female tennis players have encountered wardrobe accidents at many occasions. Jelena had one such accident in the 2014 Rogers Cup in Montreal. In the middle of the second round match against Sloane Stephens, Jelena's bra strap snapped. A female fan came to her rescue and helped her to fix the bra strap and continue the match. It is worth mentioning that the match was won by Jelena.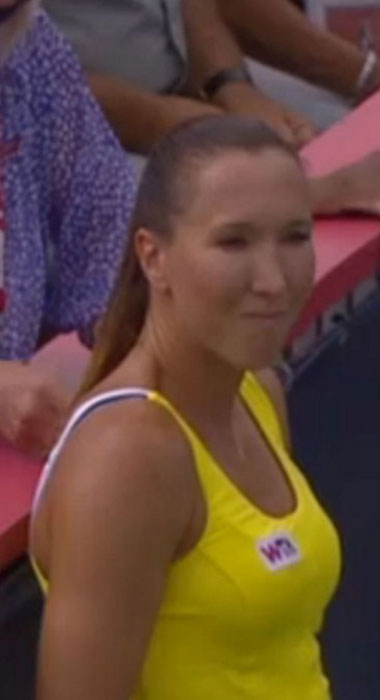 Paul Pierce – Basketball Player
Paul has faced many ups & downs in his basketball career, and this one was probably one of the worst incidents. In a game against the Indiana Pacers, Paul was facing Metta World Peace. In order to distract Paul, Metta pulled down his shorts in the middle of the court. But, the former Boston Celtics player acted quickly and pulled up his shorts to avoid further embarrassment.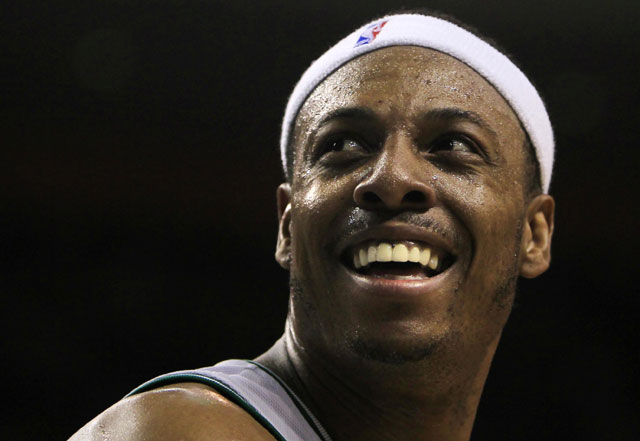 Kerri Walsh – Beach Volleyball Player
Beach Volleyball is a very attractive game to watch, and there isn't a reason to deny that. The female players are always wearing tiny sports bras and bikini bottoms and it opens up numerous opportunities for wardrobe malfunctions that offer the audience more that what should have met the eye. During one such beach volleyball game, Kerri's bikini bottoms slid down while she was trying to hit the ball while diving in the sand.