Every music genre has influenced music throughout the years with its unique features. Some of them have provided less, some even more to change the course of its progress. As one of the most worshiped genres, jazz use has made its influence with the exceptionally talented musicians of the 19th and 20th century. The Afro-American communities in the United States are responsible for the superb quality of jazz that we know today and we should be thankful to them.
An improvisational style as jazz cannot be found in any other genre. Every artist you will find in this article has made an impact unlike any other. These are the jazz scientists, who incorporated the social issues in their time with the beautiful sound waves of their instruments. Today, the jazz lovers have the chance to enjoy in more than one way of playing this music. Some of the sub-genres are Bebop, Latin, Free Jazz, Acid Jazz, Hard-bop, Smooth Jazz and many others.
The 15 jazz musicians you will read about here are known for the variety of different styles. Also, let's not forget that rap music has naturally evolved from jazz, as many hip hop producers sampled jazz to develop a unique sound in a new genre.
Art Tatum – Pianist
Art is a Jazz pianist unlike any other in the history of music. This music genius who was born in Toledo, Ohio was almost blind. Tatum wasn't able to receive piano lessons, so he was self-taught. Another fascinating fact is his solo plays since the accompanists weren't able to follow his musical ideas and implementations. One of the most outstanding characteristics he has is the ability to use innovative chord extensions. Art was able to make bebop music ten years before the bebop records appeared on the market.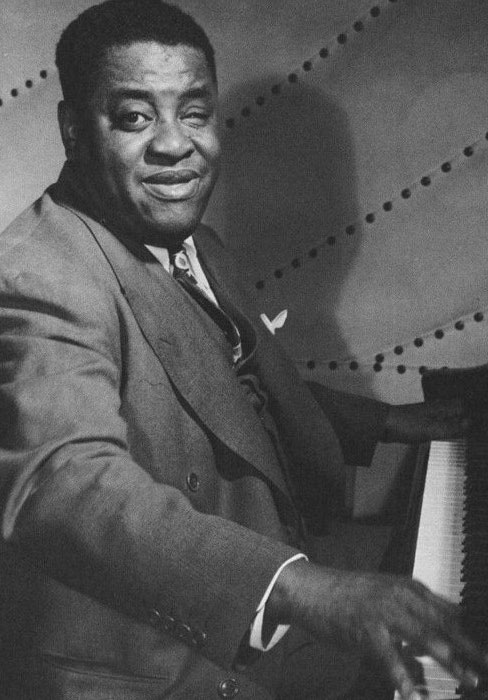 Thelonious Monk – Pianist & Composer
Monk is considered as an enormous contributor to modern jazz and one of the bebop founders. His style has progressed much more than the bebop style over the years. Thelonious was born in North Carolina and became an extraordinary pianist and composer of the complex/dissonant harmonies. The visual style of Monk has been also an influence since he was always featured with hats and sunglasses. Not only in jazz, but Thelonious Monk is celebrated as one of the greatest pianists in any genre.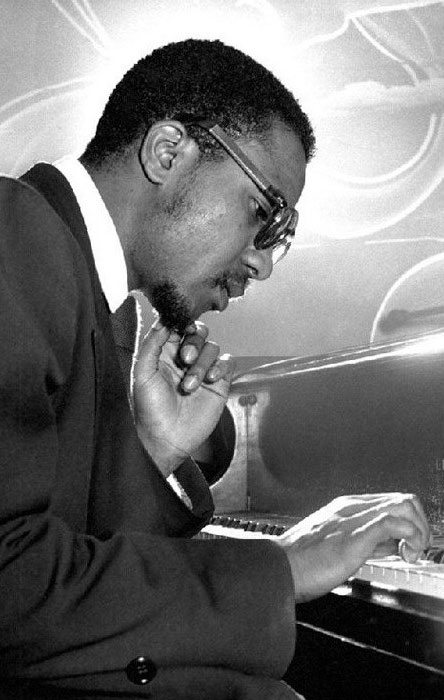 Charles Mingus – Bassist
Mingus's bass creations put him on the most influencing jazz musicians list. A unique style is only developed by hours and hours of practice and Charles put a lot of effort in practicing gospel, hard bop, free jazz and classical music. His inspiration is Duke Ellington, but also the New Orleans jazz, in general. His 100 recorded albums will be celebrated as an extraordinary work of probably the greatest bass player. Goodbye Pork Pie Hat, is Charles's most famous short composition and it is dedicated to the jazz saxophonist Lester Young.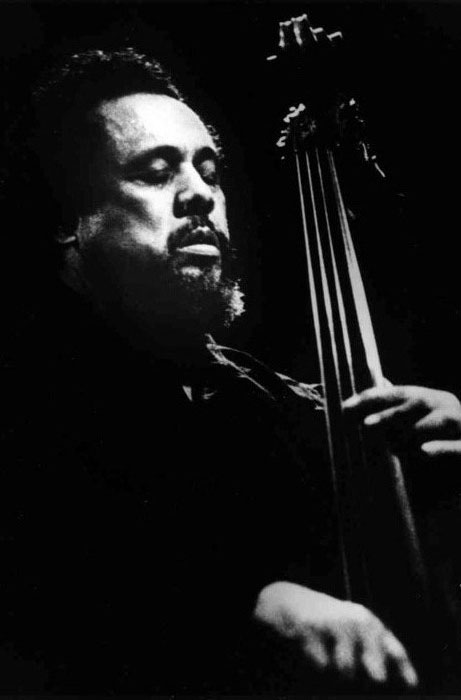 Art Blakey – Drummer
Art is a proof that drummers can be bandleaders too. The work he achieved with Charlie Parker and Dizzy Gillespie has made him one of the greatest drummers in jazz. Blakey influenced the development of the bebop style and his band The Messengers, would have never reached their legendary status without him. Some of the band members were Wayne Shorter, Curtis Fuller, Horace Silver and many others. Blakey's way of drumming will always be mentioned in the essential elements of jazz history.
Dizzy Gillespie – Trumpet Player
Jazz critics consider Dizzy as one of the main reasons why we can enjoy the modern jazz music. His improvisations and trumpet playing were imitated widely in the 1950s. Dizzy showed interest towards music at a very young age. He attended the Laurinburg Institute in 1932 to play the trumpet and learned to play the instrument without any guidance. His style was very influential since he inspired Miles Davis, but his appearance was also very amusing. Gillespie wore horn-rimmed glasses and his puffy cheeks were always noticeable.
Max Roach – Drummer
Another drumming legend who is also considered as an eminent jazz musician is Max Roach. Max is also one of the bebop founders and his career breaking musical barriers are celebrated in this genre. His career allowed him to experiment with a huge variety of contexts that music can offer and not only the standard jazz instrumentation. His fans will never forget the album with Oscar Brown Jr. and Coleman Hawkins called We Insist! – Freedom Now, dedicated to the 100th anniversary of the Emancipation Proclamation.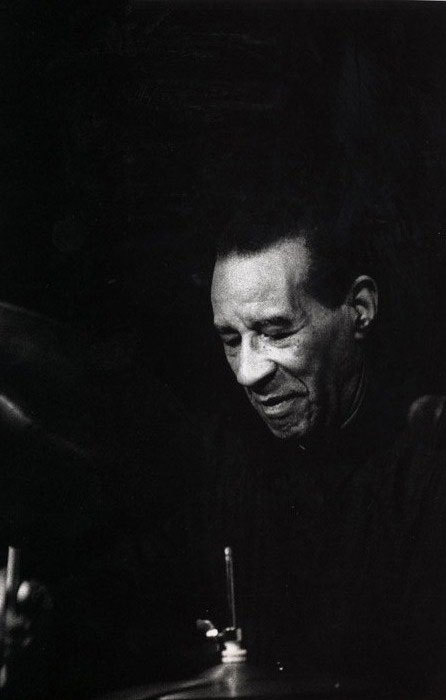 Billie was arguably the first black singer in a white orchestra in 1938. She climbed the success ladder fast and became popular immediately. Many people will admit that she was singing exceptionally better than she was writing songs, but her writing wasn't bad at all. The track Strange Fruit is considered her best work and one of the greatest tracks in history. Billie received Grammy Hall of Fame Award and Grammy Best Historic Album for her work, after her death. She is one of the most significant jazz vocals of all time.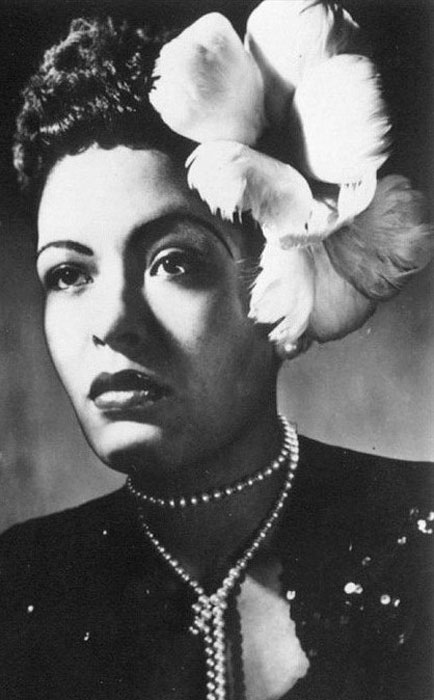 John Coltrane – Saxophonist
Coltrane's legacy is almost unmatchable with the other jazz musicians. His 50 albums show musical progression that is a proof of the artist's development and dedication to jazz and bebop. His tenor sax was showcasing the enormous and dark tones with a clear definition. There wasn't any doubt in the intensity of his style and originality. Miles Davis was fascinated with his work and told him to participate in his quintet in 1955. John has proven his abilities with the solo sax improvisations, compositions and the respectable Coltrane Changes, alongside the modal harmony.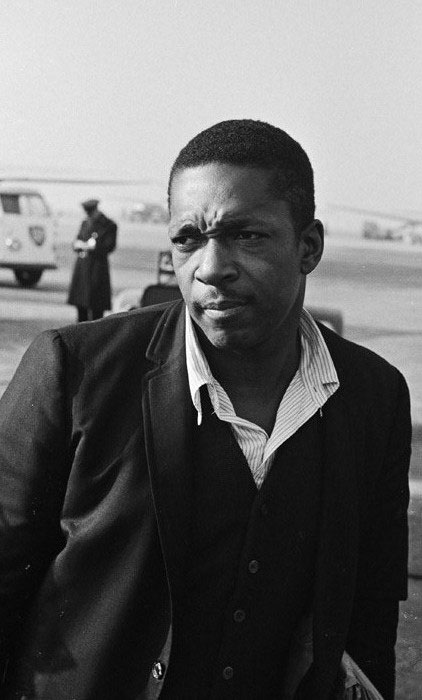 Count Basie – Pianist
Here is another pianist that has served as a groundbreaking player in the jazz genre. Count incorporated a piano style that has defined jazz. Today, many people are trying to copy and learn his way of playing the piano. Some even say that he is the Beethoven of jazz. Basie won nine Grammy awards and some of the most famous standards such as April in Paris and One O'Clock Jump, are written by him.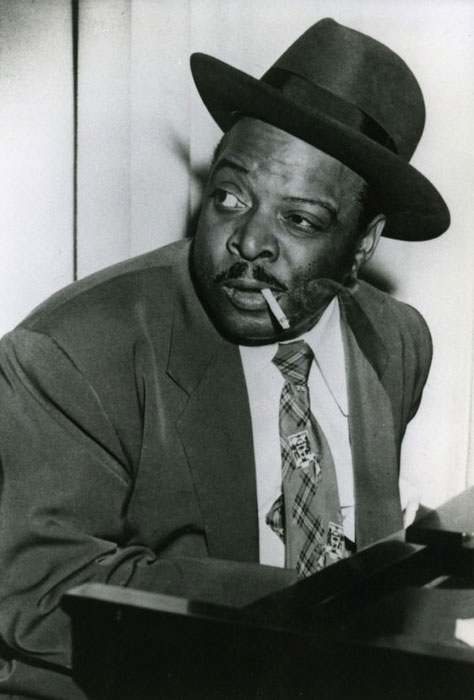 Coleman Hawkins – Saxophonist
The tenor sax wouldn't have the same appreciation if it wasn't for Coleman. His way of playing the saxophone has introduced a fully expressive and hard driving instrument. Legends such as Thelonious Monk, Max Roach, and Dizzy Gillespie were influenced and motivated by Hawkins records. The recording of Body and Soul (1939) is a standard, which every saxophonist uses as an example of the magnificent work. Coleman's improvisations were unlike any other at that time, which led him to be a very important part of the modern jazz.
Benny Goodman – Clarinetist
Jazz critics consider Benny as the King of Swing. His band made history in the early 20th century and they are remembered for the profound performance of Benny. But, achieving such goal doesn't come easily. He invested a lot of time and effort to learn the clarinet even at a young age. Some of his most recognized records are Ol' Pappy, I'm Just dreamin', Don't be That Way and many others. The Benny Goldman Trio had many concerts, but the one at Carnegie Hall in 1938, was the most memorable in jazz history.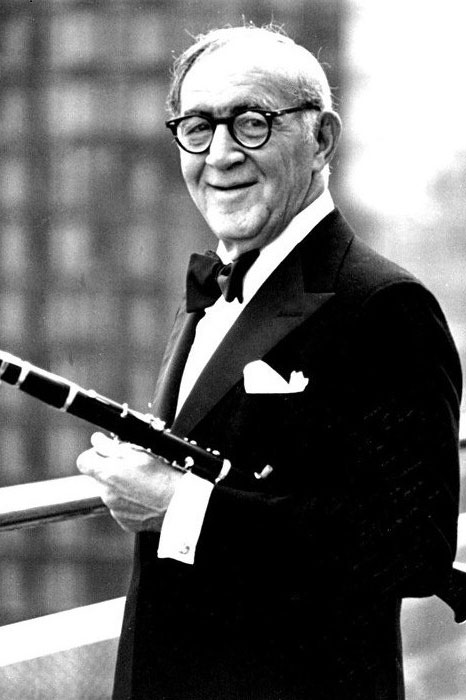 Miles Davis – Trumpeter
Miles is without doubt a very influential figure of the jazz music. You can hear his influence in almost every jazz artist today. He put his signature sound on hard bop, cool jazz, free jazz and fusion. Kind of Blue is the album that every musician should know when it comes to his music. Don't forget his excellent level of composition and leadership of his band. Miles always tried to reinvent his own style. Many of the legendary jazz musicians look up to the level of success he had. The eight Grammy awards and Rock and Roll Hall of Fame induction prove that he was one of the most innovative musicians in modern music.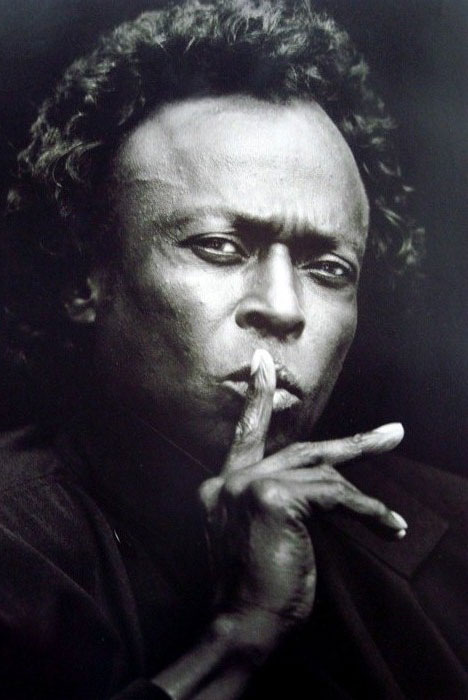 Charlie Parker – Saxophonist
Probably the greatest saxophonist of all times definitely deserves a spot on this list. A man that helped in changing and progressing the jazz music as a genre, there isn't a jazz musician that wouldn't appreciate the work of Charlie. His standards such as Anthropology, Ornithology, Scrapple from the Apple and Ko Ko have changed the jazz progression through the years. Charlie was able to produce a clean tone and showcase amazing improvisational skills. Many artists have tried to copy his style, but there is only one Charlie Parker.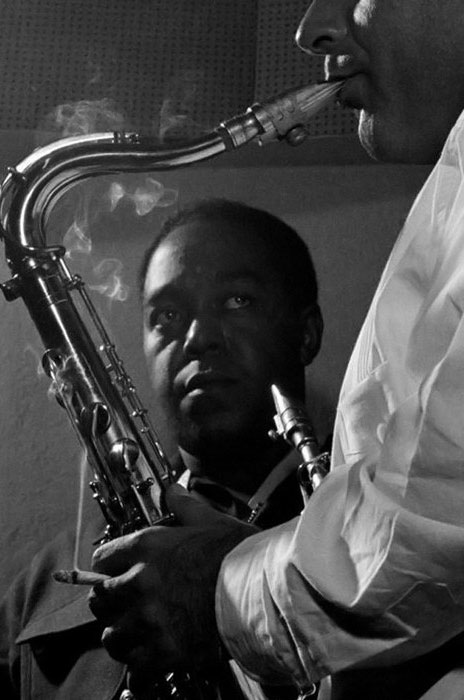 Duke Ellington – Pianist
Ellington was an amazing bandleader, but also a magnificent piano player in other music genres. He tried to achieve a great level of playing gospel, blues, classical and other popular music. One of the outstanding features he had, was his charisma. He knew how to use it to his own advantage, but also knew how to make the jazz music similar to classical. Duke's list of awards is enormous. Some of them are 13 Grammy awards, a Pulitzer prize, a Presidential Medal of Freedom and many others.
Louis Armstrong – Trumpetist
Not only a trumpetist, but Louis was also a singer that has influenced jazz music in enormous proportions. A trumpet virtuoso such as Louis has introduced the instrument to jazz. He is also one of the first scat singers since he influenced people such as Frank Sinatra and Bing Crosby. There isn't a musician that wouldn't put Louis in the list of influential musicians in any genre. Armstrong was an inspiration for Miles Davis and Dizzy Gillespie. In general, there isn't a musician that wasn't influenced by him, even indirectly.