Girls couldn't help skip a beat and guys couldn't help envy when they see the singer, Trey Songz in his latest video song, "Na Na." Credited with superb athletic physique, Trey looks like totally relishing the incredible moments spent on displaying his six pack abs and svelte body. Lean yet muscular body is every guy's dream, but not everyone has nerve to make efforts to have such a body. Get some sneak peek into the diet and workout routine of Trey and know how he manages to look stunningly hot.
Balanced Diet
Trey states that he being naturally blessed with good genes has very healthy metabolism. As far foods are concerned, his metabolism is strong enough to metabolize almost all kinds of difficult to digest foods, so he is not obligated to stick to good foods only. But, he certainly doesn't favor eating a load of junk, and processed foods because he knows that their long term impact on body are not amicable. Trey loves steak and chicken the most and eats them almost every other day. In addition to that, he makes sure that he adds small portion of green and leafy veggies in each of his meals. Trey is a self-proclaimed foodie but in spite of that, he prefers eating foods capable to keep him fuller for longer.
No Room for Laziness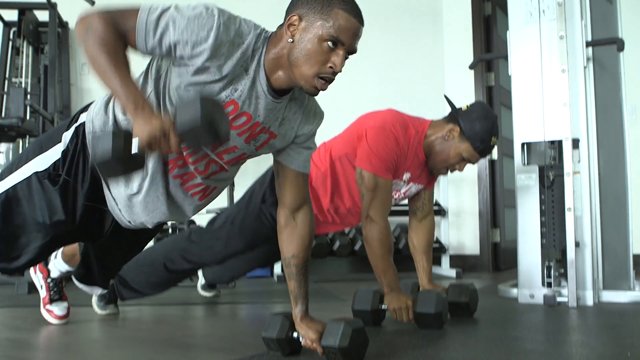 There is no room for laziness in Trey's daily routine. He states that we all feel tempted to rest over doing physical activities. He too feels captivated by such feelings but while beating them, he takes one step ahead and begins lifting weights in his free time. And needless to say, once he overcomes the initial hurdle, he feels great because not only do workouts shape up his body, they also release stress from his mind and make him feel invigorated. He suggests his fans too not to allow sedentary lifestyle rule over themselves. Instead, get addicted to agile lifestyle because it will gradually have you see healthy changes taking place in your body and mind.
Source of Motivation
The dashing singer refers to his fans and followers as his biggest source of inspiration. He shares that it truly motivates him when he sees that his fans loves watching his videos. He does want to look his best to continue garnering the unconditional affection coming from his fans. He invests the amazing pool of energy showered by his fans to perform grueling workouts. Also, the idea that his music is being listened in varied parts of the world inspires his tremendously.
Intense Workout Routine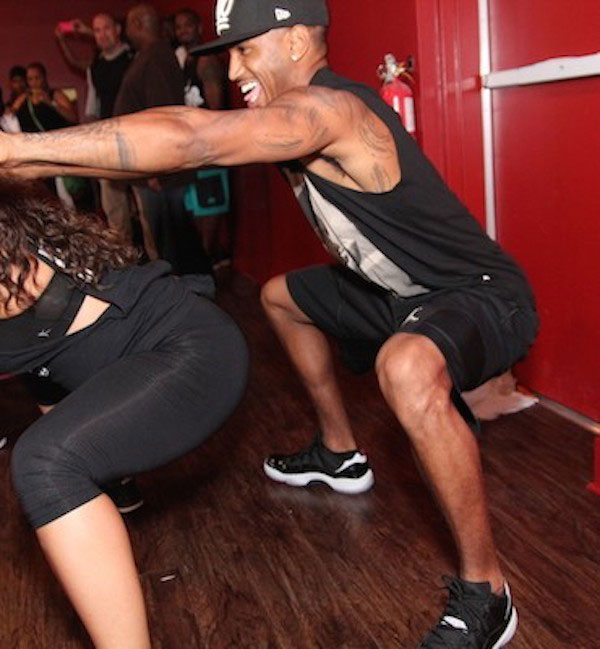 Being naturally slender, Trey was seldom worried about stripping off unsolicited pounds. For the same reason, he was never very serious about exercises and his vigorous workouts were restrained to push-ups. However, since gaining muscles without proper workouts and diet is not possible, he abided by intense workout routine. The handsome guy turned to free weights to impart definition to his muscles. He was so overwhelmed with the results that he grew keen to practice advanced level workouts.
Trey Songz Music Video Workouts
While preparing his tough body for the music video, Trey steadfastly performed grueling workouts. Here is one of the samples of the workout routine and set of exercises, Trey executed.
Battling Ropes – For shoulder, core, and lower body
3 sets, 50 reps, 30-60 sec rest in between the sets
Squats – For glutes and lower body
4 sets, 12 reps, 60 seconds rest in between the sets
Man Makers – For core
4 sets, 12 reps, 60 seconds rest in between the sets
Push-Ups – For shoulders, triceps, upper back, and core
4 sets, 30 reps
Prudent Consumption of Supplements
Supplements do have their credit in rendering volume to muscles but they too cannot and should not be consumed blindly. Some guys trying to acquire six pack abs and muscular body think that their consumption is sufficient enough to suit their objective. But the reality is unless you don't combine the usage of supplements with sufficient workout and proper diet, you are unlikely to observe any positive change. In fact, they will bulk up surplus calories, making you look bulkier, which certainly is not your motto. Make lifting weights an integral part of your workout routine because not only do weights foster muscle formation, they also enhance your strength and elevate the power of your joints.