Did you make a new year resolution to get fitter? Are you considering breaking the resolution because it seems to be too much work? Here's what you can do.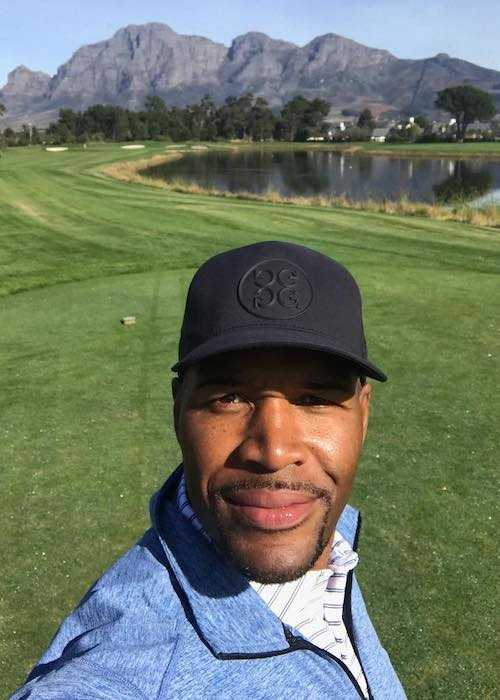 You can try the workout ideas of celebrity trainer Latreal Mitchell who has shared some easy workout moves that would help in ensuring that you feel motivated again and your whole family remains healthy. Have a look, and you'll see that it's not as tough as you expect it to be.
Workout with Your Kids
Yes, as far-fetched as it may sound, working out with your entire family and especially your kids is quite easy. The founder of Fitness Bunch, a non-profit organization that is aiming to fight child obesity says that you should try the 'GMA' grab bag workout game that ensures that your kids are moving even when they are just watching TV.
To do this exercise, all you need to do is to fill a bag with pieces of paper that are each labeled with a workout move. When an ad break comes in their favorite show or cartoon movie, ask them to pick a slip and do the workout throughout the commercials. Some of the exercises your kids will love are twist hops and dropkicks.
Try Dance Party Workouts
If the atmosphere of a gym makes you feel weird or closed in, then you can skip the gym and switch to a dance party workout that you can do with your family. This workout can be done anywhere, be it your garden or your drawing room. The only rule is that you can't stop dancing until the song ends. While dancing, you can incorporate moves like the bird, the running man, the water sprinkler and many others to ensure that you work varied muscle groups.
Partner Workouts
The fitness expert also recommends that you work with a partner to ensure that he or she keeps you accountable and prevents you from skipping a session. Some of the moves you can try are hop overs and partner planks. To do the latter, one of you should hold a plank while your partner steps over your body. You can then ask the partner to hold a plank and step over him or her.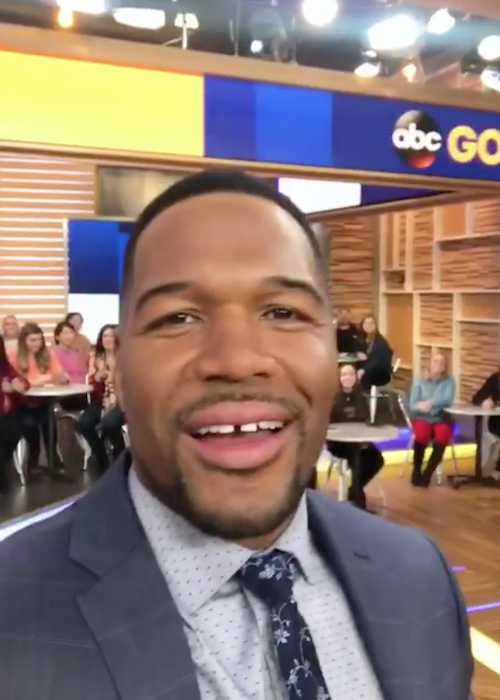 How to Stay Healthy in 2018
"GMA" anchor Michael Strahan's trainer wants you and your family to stay healthy in 2018. You can do it by following these tips:
Swap soda and processed juices with sparkling water infused with fresh fruit, caffeine-free teas, and water.
Give up chips and cookies for hummus/guacamole with fresh fruits and vegetables.
Don't go crazy for sugar-free stuff that is probably laced with harmful artificial sweeteners. So, Read the Labels.
Take a walk, have a dance party or do the GMA gym grab bag. Move any way you want but do it daily.
Set daily activities and post it on the fridge to ensure everyone is accountable for his or her own task.
Don't buy junk food and store it at home. When you want to indulge, walk to it.
Take a walk after dinner, don't stick to the TV screen.
Make meals at home to reduce fast food intake.
If you have a bad day, encourage yourself to do better tomorrow.
Make one healthy choice every day, and you'll transform your entire lifestyle in a short amount of time. Don't push all changes at once.
What Can You Learn from Revenge Body with Khloe Kardashian?
If you watch shows like Revenge Body with Khloe Kardashian (2017-Present), learn good things from it like being patient with your health journey and learning from your mistakes by ensuring that you correct them.
Try to become strong to get away from who you were and be a better version of yourself. Nobody expects you to look like Victoria's Secret models, just be the best version of yourself and feel good about yourself from inside as well as outside.
Featured Image by Heath Brandon / Flickr / CC BY-SA 2.0