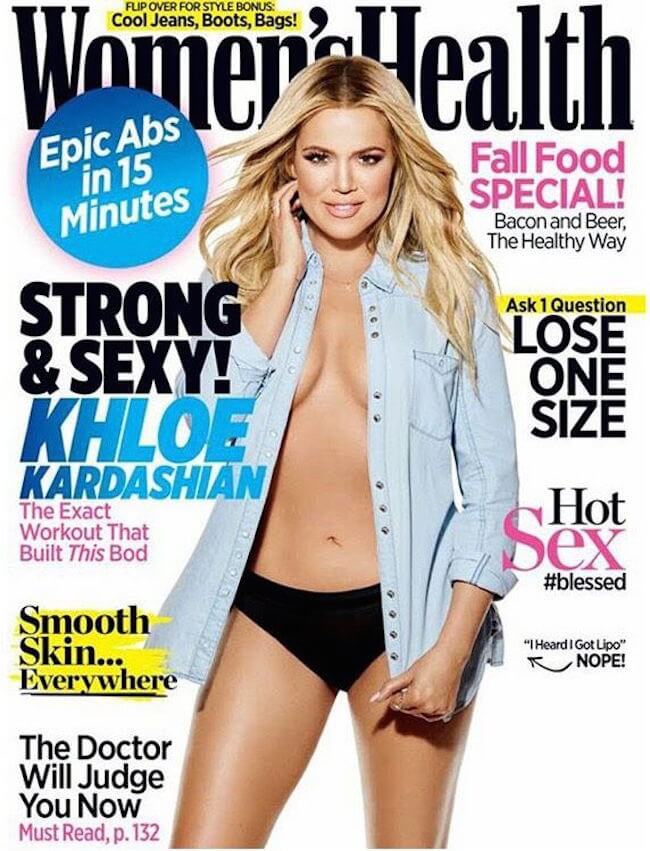 Khloe Kardashian Workout Routine and Diet Plan – 2015 Edition
People called her "fat." And, they also called her "The Funny One." She was even called "The Odd One." But Khloe Kardashian has been shutting all her critics recently by undertaking a strenuous weight loss journey that started off around 2012 and is still going smoothly. What did she do to lose all that fat that made her looked chubby? Did she diet? Is there a special exercise that she has been doing? Read on the latest fitness secrets of Khloe Kardashian to find answers to all these questions.
The Beginning of the Journey
Spilling the beans on her weight loss journey, the beautiful blonde told that her weight loss journey started around in 2012 when she was having trouble in her marriage with her ex-husband and NBA star Lamar Odom. The tension in her life was too much to handle and she needed a release from all of that. So, she turned towards working out. It was hard in the beginning, but things got easier when she got a valve to release the tensions from her body as well as mind.
The Problems
When she was working out initially, she felt exhausted, swollen and sore (as her muscles were not used to workouts). But when she started seeing the results of her hard work, she really started liking working out.
The Success
The TV star has admitted to losing 35 pounds since the beginning of her journey. Quite remarkable, we must say!!
The Revenge Body
The Kardashian sister also acknowledged that her body is a revenge body now and it's dedicated to all the people who called her the fat one since the beginning.
The Addiction
The celebrity is now addicted to workouts. She got some results which increased her hunger for better ones. She does not weigh herself regularly but judges her weight loss by the way she looks and her clothes fit over her body. The addiction of working out is so serious that she has got instances where she worked out at 2:30 in the morning and topped it off with a gymming session later during the day.
The Benefit of Working Out Regularly
The hot lady works out regularly to enjoy the benefits she gets. When she is working out regularly, she feels good about herself. Khloe also permits herself to indulge a little without feeling bad about it.
Workout Clothes
A source close to Khloe has recently shared that the pretty woman wants to wear fashionable clothes while working out. The desire is so strong that she wants to design a line of workout clothing herself. She aims to design a workout gear that falls under the category of dry fit clothing and is better, sexier and somewhat wild than the clothes available these days. Such clothes will act as a motivator for people and make them work out even more.
Her Dedication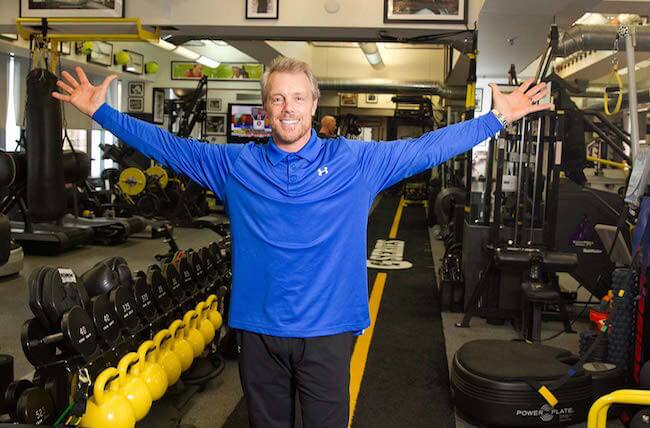 Gunnar Peterson, Khloe's trainer also divulged her dedication to fitness by saying that her mindset has been on the right path since day one. She lives in the present and works out with a lot of focus in each and every session. He also added that she is more inclined towards working out in the gym and getting the results rather than asking too many questions about how stuff works and passing the time.
Workout Routine
The workout routine of the diva is focused on keeping her body challenged and mind guessing along with building the internal strength of the body. The workout routine usually involves a lot of interval work like battle ropes, rower sprints, sled pushes and med-ball slams as they keep her heart rate up. Cardio exercises include using a high incline treadmill, jumping rope and StairMaster. She also works out with weights, kettlebell swings and performs slide lunges with weights and squats.
Though the workout routine changes every once in a while, some exercises are a constant part of her workout routine. To know some of the exercises she does regularly, do have a look at this useful video and get started.
Diet Woes
The stunner does not believe in following any particular diet. She has said that all diets are kind of weird because they have the word 'die' in it. She also added that she cannot control what she eats, so she has to work hard to compensate for it (if she eats anything other than prescribed in the diet plan). In a few instances, she has even indulged in stuff like pizza to make her happy but works it off during the very next chance she gets.
But she is not a total failure in controlling her diet urges. She has cut down on her consumption of soda by replacing it with ice water or tea water. She called it a lifestyle change. If you want to cut down on a bad food you are addicted to, she suggests that you should cut it off little by little every day. This way you will let go of the bad habit and not having "that particular food" would become a part of your life.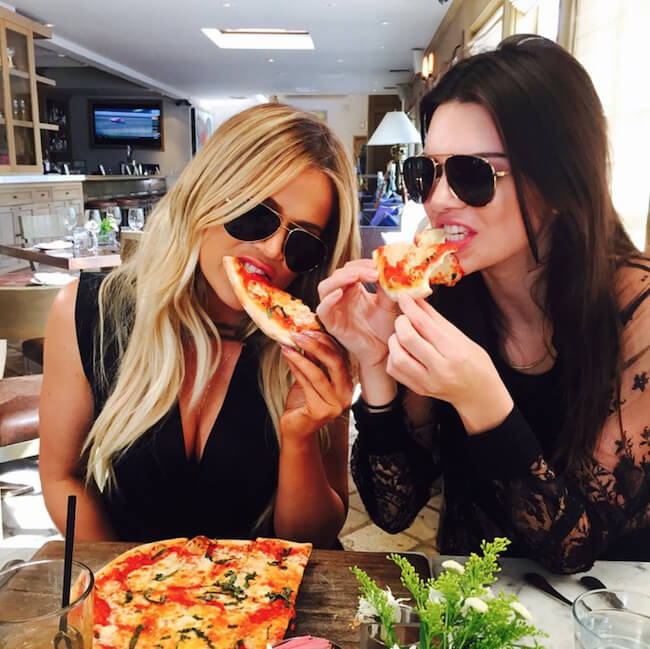 Diet Plan
OK Magazine recently published a sample diet plan of Khloe Kardashian. We found it interesting and thus have added it here. The plan is devised by Joe Buffa, a trainer in NYC at KORE who believes that she probably starts off her day with an egg white omelet that is filled with spinach, tomato, and feta. It would be made with coconut oil. And the lunch of the popular host would probably include some salmon and quinoa.
Khloe Kardashian 2016 Workout and Diet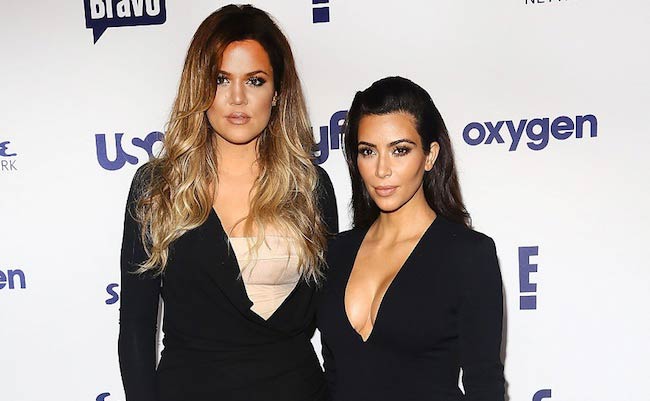 Khloe Kardashian is one fine example of celebrities who achieved weight loss success and retained it. She looks amazing in her new avatar and is now dedicated to helping others lose weight via her upcoming show, Revenge Body with Khloé Kardashian. Here we try to find out what turned her towards fitness, what workouts and diet helped her to lose 40 pounds and her thoughts on how not to overindulge at a holiday party. She also spilled the workout secrets of her Kardashian sisters. Read on to know it all.
Body Weight Struggles
The TV Personality turned to weight loss exercises when she was going through a tough phase in life. She was getting a divorce and needed an outlet to let go of all her frustrations. At first, she used food as an outlet and ate all the unhealthy foods to soothe herself. Then, she realized that food has never helped her to lose weight. So she joined the Equinox Gym. She would go there, put on the headphones and get on the stairs or elliptical. She also watched shows like Real Housewives to take her mind away from her personal problems.
The gym time helped her to stay away from the sympathy of others and the pressure to face the paparazzi, so she stuck with it. It was an escape method that helped her to lose weight. One day she thought of calling trainer Gunnar Peterson, who is a family friend to help her lose the weight in a streamlined manner. She credits him and says that he changed her body. (Wish we had a celebrity trainer on tap too!!)
Weight Loss Secrets
The LA-born shared that she worked with Gunnar for one and a half years and then, he set her up with his nutritionist. She adopted a new diet pattern slowly. The first step was to cut out the soda, then she tried to be dairy free for 2 weeks. As a result, she lost 11 pounds. Now she sticks to almond milk only.
Though she still loves cheese but recommends that going dairy free is the best way to lose weight quickly. She also has a policy of not eating carbs after 3 pm. She says following a set diet isn't difficult anymore and she hardly thinks of it as a diet. (It's a lifestyle, right?)
How not to overindulge at a Holiday Party?
As the holiday season has begun now, every one of you must have attended a holiday party or would attend one or more such parties. During parties, people often tend to overindulge and eat more unhealthy foods that their system can handle. If you wish to avoid that, then the businesswoman has some tips for you. The first thing you should remember is that you are allowed to have some of the foods, you love. Completely restricting yourself is not suggested. Always try to find a balance.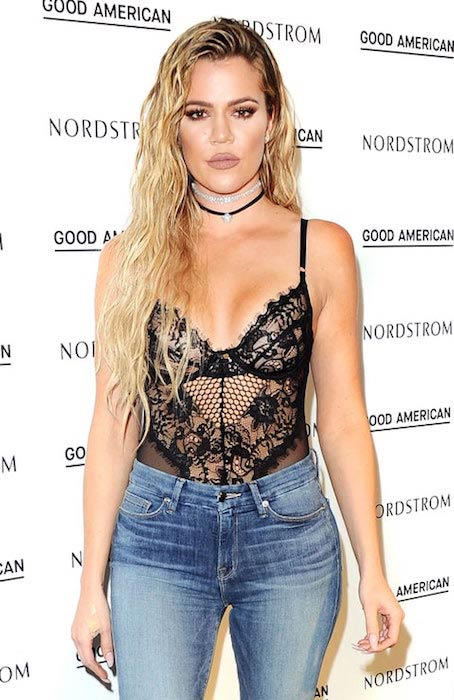 It can be done by remembering not going overboard on nibbles as it is not a good idea. You should also try not to attend a party when you are really hungry because you will not be able to stop yourself from indulging a lot more than what's suggested. When filling your plate, you should select the healthy options first.
Once you have had the healthy foods, the next round can be for naughty foods. As by that time, your tummy would be almost full, you won't overindulge. When choosing the naughty foods, pick only one serving of everything, be it a brownie or an ice cream. Otherwise, you will not be able to resist all of it and the overindulgence would ruin your fitness efforts.
Khloe always thought that Kourtney was a baby, so she didn't want to workout with her. She assumed that the latter would be a whiner while she is a badass. But when she started working out with her, she soon realized that Kourt was a super badass and a beast in the gym.
Kim and Kylie Are The Worst
The diva says that Kim Kardashian and Kylie Jenner are the worst in her opinion because they perspire and still look so pretty. They don't do much at the gym which makes her think how do they look so awesome.
The Acceptance
The author has realized that she has a different body type than her older sister. Now, she doesn't feel jealous of her.
The Joke
The beautiful woman also shared that when she met a nutritionist, the nutritionist told her that Kim has a body like Ferrari while she has a body like Honda. She agreed with the nutritionist and mentioned that it summed up her life. (She was joking!!)
Realistic Body Image
The Kocktails with Khloé host has now accepted her body after losing 40 pounds. Her approach to body image is much similar to model Ashley Graham. She says that the model is leading a body revolution. She loves that the pop culture now has realistic body images that women and kids can look up to.
Helping Women Be Themselves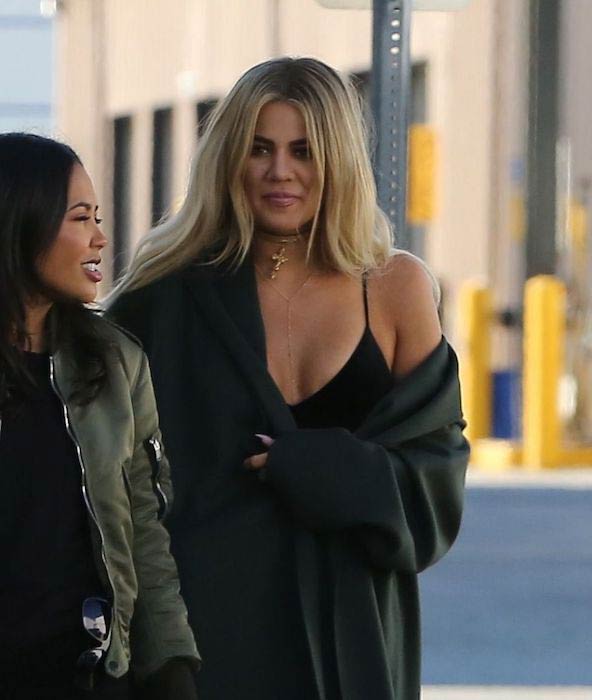 The owner of the new denim line, Good American says that she is trying to make shopping a bit easier for women. She loves women of all shapes and sizes, loves empowering them and is obsessed with confident women. While creating the denim brand, Khloe felt that they needed to have a wide range line.
No Plus Size
The fashion designer says that she hates the word plus size. She wants to be called a woman with curves, not a plus sized woman. When she shopped with her slimmer and fitter sisters in the past, she was embarrassed as clerks working in the high-end boutiques were condescending about her size. (Ohhh…That's so rude!!)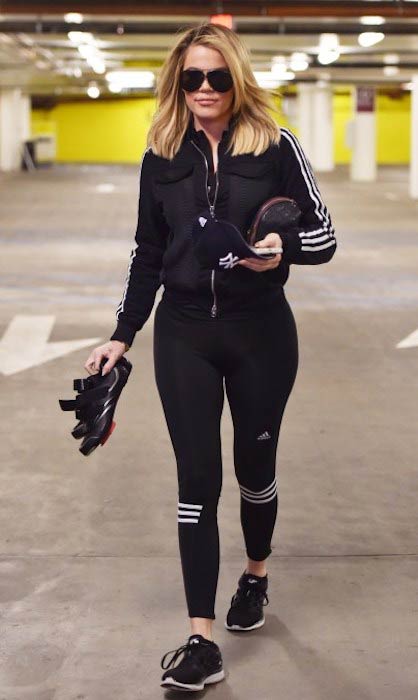 Social Media Criticism
The socialite says that she still has to face social media criticism about her body but she doesn't let them bother her. Some people tell her that she looked better before the weight loss. So, she gets trolled despite the fact that she works out. Khloe says that she doesn't care about what weight she is. For her, it's all about being healthy. (And we think that's the only approach everyone should adopt)
Khloe Kardashian 2017 Workout and Diet Secrets
Khloe Kardashian has had an amazing journey as a fitness enthusiast. She went from fat to fab by working hard and the results were stunning. She is an inspiration for all women who are considered big boned or fat and those who think that they cannot lose weight.
Her journey has been so unique that she is addicted to fitness now. From writing a healthy-living book Strong Looks Better Naked, to starting her own reality weight-loss show, Revenge Body with Khloé Kardashian (2017-Present), she has done it all to help others stay fit too. Here we have a glimpse of a key element of her current workout routine, diet secrets, fitness journey, new fitness goals and her workout motivation. We'll also have a look at some workout and diet tips, she shared with her fans. Keep reading to know it all.
Key Element of her Current Workout Routine
The gym enthusiast recently opened up about incorporating double-duty exercises into her existing workout routine in order to make the most of her time. As a part of her new workout schedule, she has been making the use of battle ropes with a hope of really stepping up her game. All her trainers are huge fans of battle ropes as they target different muscles and get the heart rate up simultaneously. It's a win-win move that she loves to hate.
The goal of using battle ropes is to create a wave motion throughout the ropes from one end to the other. She likes to do as many reps as possible within 30 seconds, takes a break for 30 seconds and then repeats the same for about 5 minutes. When doing this exercise, one can alternate the motion with arms or choose to swing the ropes at once.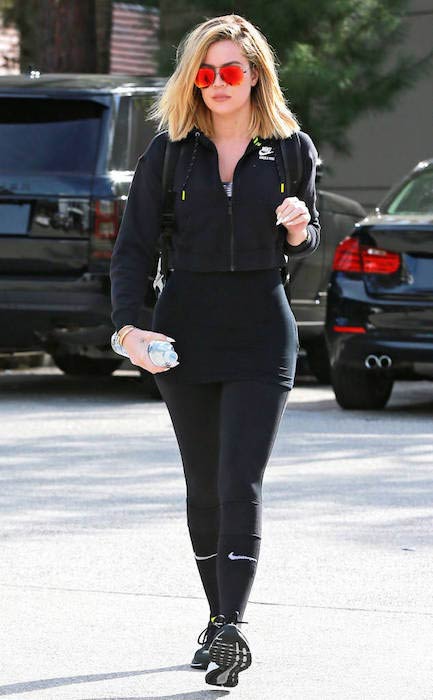 The benefit of this move is that you get to strengthen your arms, abs, shoulders and legs at the same time. You also reap a few heart-rate-boosting benefits. You can try them at home by tying them around a pole or tree so that you don't need to hit a gym. It is recommended that you buy them in different weights and lengths but the most preferred are the lightest weight in any length for beginners.
Workout Motivation
The reality star suggests that if you need motivation for a workout, you should head to the gym and shortlist the people for different body parts (one person for arms, another person for shoulders, etc). It will help you work hard to get arms like someone, abs like someone else, etc.
How Fitness Changed Her Life?
The businesswoman says that she spent a lot of time in listening to people who told her that she cannot change her body. These people told her that she couldn't look a certain way. You shouldn't make the same mistake. She also made the mistake of eating emotionally.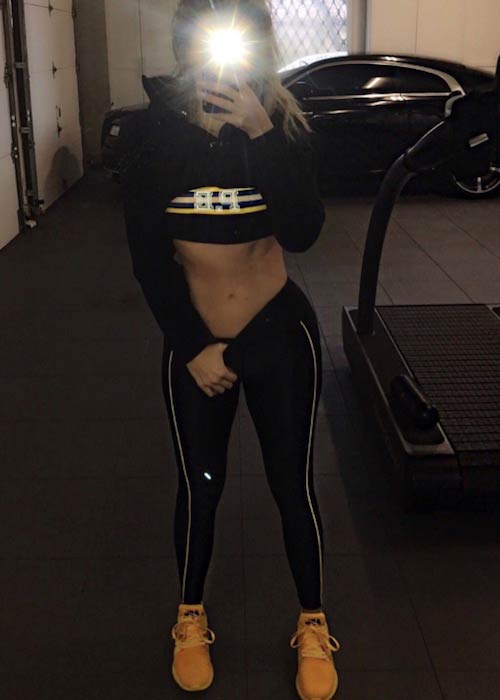 One day, she decided not to be defined by what people think. When she started working out, she felt great and losing weight was a good byproduct.
Body Goals
The former entertainer defined a few body goals at the beginning of 2017. She wants to have a better stomach in 2017 and plans to break down the workout goals to make them more attainable. She worked hard on her arms last year so now, she is working on her stomach.
Diet Goals
The stunner has decided to cut dairy products out of her diet again because this strategy has helped her in the past. She has cut out milk completely from her diet but she needs to work on cutting out cheese and sour cream. She names cheese as her biggest vice so it would be tough for her to skip it.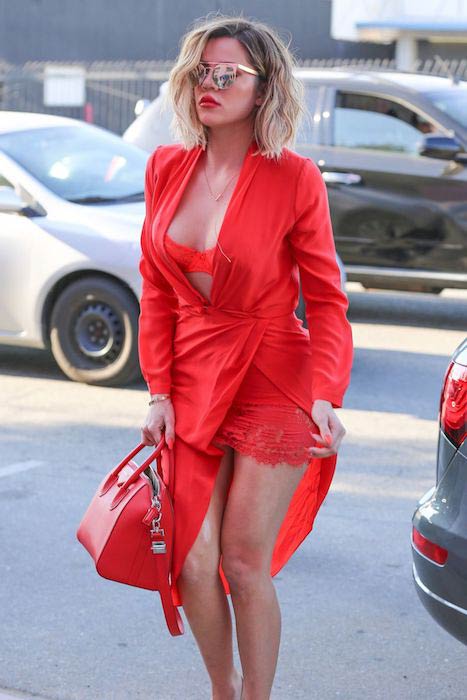 Workout and Diet Tips for Khloe Kardashian Fans
Mix It Up – Don't do the same workouts all the time. Try various combinations of Soul Cycle, Circuit Training, Hot Yoga and Obstacle-Type things like her.
No Deprivation – Eat everything in moderation. If you want a pizza, have a slice otherwise, your craving would increase and you will eat a whole pizza at a single time.
Never Skip Travel Workouts – You should carry skip robes while traveling so that you can train in your hotel room.
Don't Hate the Snacks – Many people think that if people around them are having snacks, they would be tempted to do the same. You should change that mindset and get comfortable when anyone is having a snack. Increase your self-control to achieve that. And yes, you can have a few Skittles like her occasionally.
Count Your Steps – You should install an app that counts your steps so that you can track your movement. Avoid products that you need to attach to your waist for step counting as they can be quite uncomfortable.
Get Friendly with Sweat – You can try wearing clothes that induce sweat during a workout session because it will help you to work harder. Khloe prefers sweat inducing tops rather than bottoms as she has skinny legs but you can pick both.
Choose Your Trainer Wisely – While taking the help of a personal trainer, you should choose a trainer who knows how to train you without yelling at you. The trainer should make workouts fun so that you can look forward to the workout sessions, and not get afraid of them.
To see how Khloe has fun while working out, watch this clip:
Stay Positive – When you are positive about your body, your inner health, your fitness, your mental sanity and whatever you are trying to achieve, your chances of success will increase.
Go Slow – If you are going for a diet change, you should go slow and eliminate one kind of food at a time. Don't rush it because if you do, you will get back to the old habits fairly quickly. Kardashian started with cutting out dairy for a week. Then she cut out fizzy drinks for a week. Week three aimed at cutting out juices and sticking to water and so on. It worked for her, it might work for you as well.
To see Khloe in beast mode, check this workout video and get inspired!!
How Khloe Kardashian is Keeping Fit in 2018
Khloe Kardashian gave birth to her daughter True in April 2018, and she is so dedicated to fitness that she trained hard throughout her pregnancy. Her trainer Gunnar Peterson spilled some beans on how she trained and how can you be fit like the diva. Just scroll down to read it all.
Training Throughout the Pregnancy
The celebrity trained for 5 to 6 days a week when she was pregnant and the workout sessions were quite intense. Her dedication was unwavering as she showed up early at the gym, did some cardio, some stretching and a non-stop hour of grueling workouts. The only downtime she enjoyed during those 60 minutes was a transition between different moments, which clearly says that she had no rest time.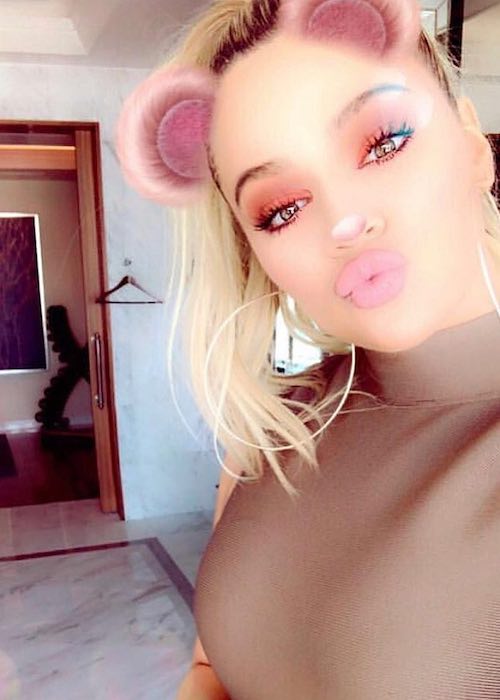 On a Budgeted Time
The trainer says that the stunner comes in hard and fast and gets the exercises done. She doesn't like wasting time in making excuses or telling him how hard an exercise is. She just sets her mind on the task and completes the workout.
Post Workout Meal
Peterson recommends his clients to visit Dr. Philip Goglia, a famous nutritionist for blood work to decide what type of diet they should have. His personal preferred workout meal option is a Gatorade Whey Protein Recovery Bar which he likes because it has sugar. Yes, you read it right, the trainer of Khloe Kardashian wants you to have sugar as it will compensate for the sugar you lost during a workout session. He also warns against having sugar right before you go to sleep.
Quick Workouts
If you think that you can't spend an hour at the gym 5 or 6 times a week like the beauty, then the fitness guru has also devised a solution for the same. He wants you to do exercises that involve resistance training.
It might include water bags, bands, dumbbells, suspension training or your body weight. Stick to exercises that work all the larger muscle groups of the body and don't just focus on cardiovascular work. He suggests you try a routine that includes 10 squats, 10 push-ups, and 10 crunches. You need to repeat all the three exercises at least 10 times.
The SMS
A few days after the birth of her daughter, Kardashian sent an SMS to Gunnar and asked him to clear the gym for her as she wanted to start exercising again. Well, all we can say here is that she is a woman of her words as she has been seen in the gym quite often after the birth.
Have a look at her in the gym right here.