Khloe Kardashian 2016 Workout and Diet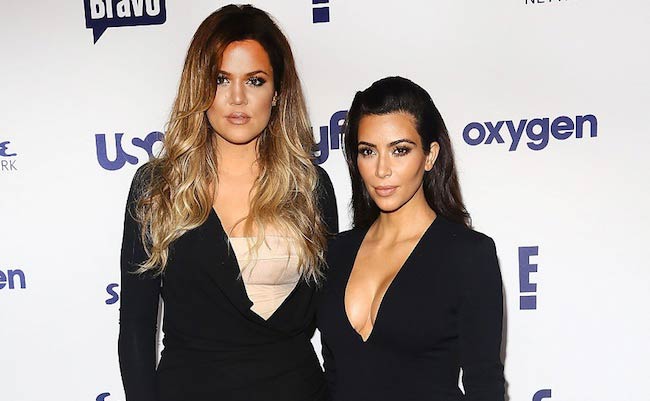 Khloe Kardashian is one fine example of celebrities who achieved weight loss success and retained it. She looks amazing in her new avatar and is now dedicated to helping others lose weight via her upcoming show, Revenge Body with Khloé Kardashian. Here we try to find out what turned her towards fitness, what workouts and diet helped her to lose 40 pounds and her thoughts on how not to overindulge at a holiday party. She also spilled the workout secrets of her Kardashian sisters. Read on to know it all.
Body Weight Struggles
The TV Personality turned to weight loss exercises when she was going through a tough phase in life. She was getting a divorce and needed an outlet to let go of all her frustrations. At first, she used food as an outlet and ate all the unhealthy foods to soothe herself. Then, she realized that food has never helped her to lose weight. So she joined the Equinox Gym. She would go there, put on the headphones and get on the stairs or elliptical. She also watched shows like Real Housewives to take her mind away from her personal problems.
The gym time helped her to stay away from the sympathy of others and the pressure to face the paparazzi, so she stuck with it. It was an escape method that helped her to lose weight. One day she thought of calling trainer Gunnar Peterson, who is a family friend to help her lose the weight in a streamlined manner. She credits him and says that he changed her body. (Wish we had a celebrity trainer on tap too!!)
Weight Loss Secrets
The LA-born shared that she worked with Gunnar for one and a half years and then, he set her up with his nutritionist. She adopted a new diet pattern slowly. The first step was to cut out the soda, then she tried to be dairy free for 2 weeks. As a result, she lost 11 pounds. Now she sticks to almond milk only.
Though she still loves cheese but recommends that going dairy free is the best way to lose weight quickly. She also has a policy of not eating carbs after 3 pm. She says following a set diet isn't difficult anymore and she hardly thinks of it as a diet. (It's a lifestyle, right?)
How not to overindulge at a Holiday Party?
As the holiday season has begun now, every one of you must have attended a holiday party or would attend one or more such parties. During parties, people often tend to overindulge and eat more unhealthy foods that their system can handle. If you wish to avoid that, then the businesswoman has some tips for you. The first thing you should remember is that you are allowed to have some of the foods, you love. Completely restricting yourself is not suggested. Always try to find a balance.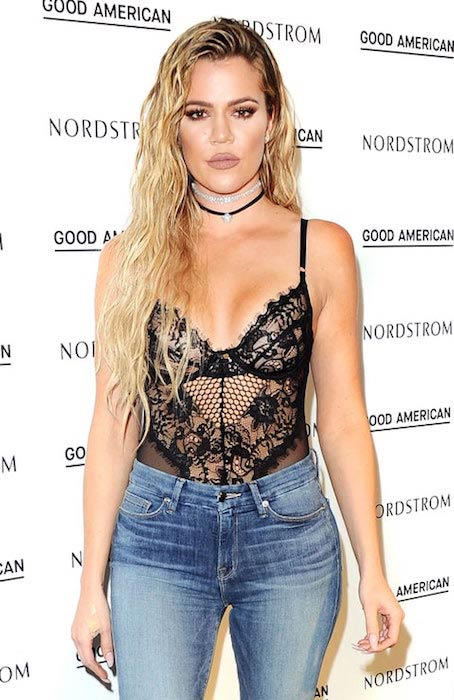 It can be done by remembering not going overboard on nibbles as it is not a good idea. You should also try not to attend a party when you are really hungry because you will not be able to stop yourself from indulging a lot more than what's suggested. When filling your plate, you should select the healthy options first.
Once you have had the healthy foods, the next round can be for naughty foods. As by that time, your tummy would be almost full, you won't overindulge. When choosing the naughty foods, pick only one serving of everything, be it a brownie or an ice cream. Otherwise, you will not be able to resist all of it and the overindulgence would ruin your fitness efforts.
Khloe always thought that Kourtney was a baby, so she didn't want to workout with her. She assumed that the latter would be a whiner while she is a badass. But when she started working out with her, she soon realized that Kourt was a super badass and a beast in the gym.
Kim and Kylie Are The Worst
The diva says that Kim Kardashian and Kylie Jenner are the worst in her opinion because they perspire and still look so pretty. They don't do much at the gym which makes her think how do they look so awesome.
The Acceptance
The author has realized that she has a different body type than her older sister. Now, she doesn't feel jealous of her.
The Joke
The beautiful woman also shared that when she met a nutritionist, the nutritionist told her that Kim has a body like Ferrari while she has a body like Honda. She agreed with the nutritionist and mentioned that it summed up her life. (She was joking!!)
Realistic Body Image
The Kocktails with Khloé host has now accepted her body after losing 40 pounds. Her approach to body image is much similar to model Ashley Graham. She says that the model is leading a body revolution. She loves that the pop culture now has realistic body images that women and kids can look up to.
Helping Women Be Themselves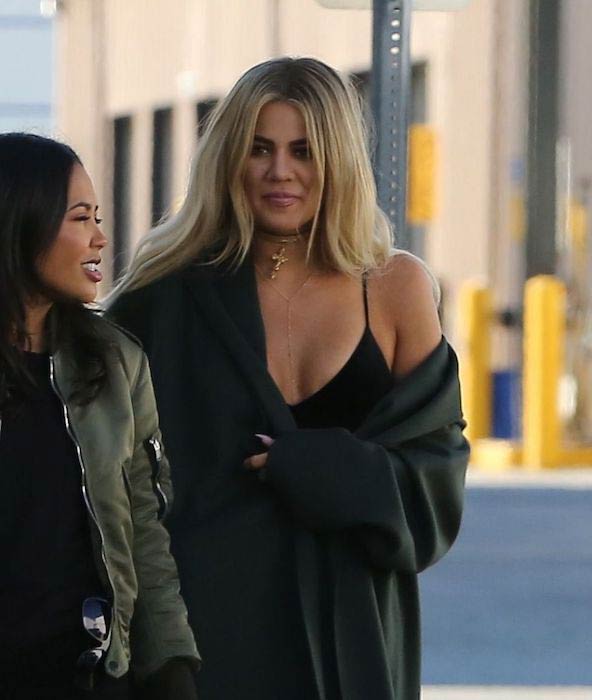 The owner of the new denim line, Good American says that she is trying to make shopping a bit easier for women. She loves women of all shapes and sizes, loves empowering them and is obsessed with confident women. While creating the denim brand, Khloe felt that they needed to have a wide range line.
No Plus Size
The fashion designer says that she hates the word plus size. She wants to be called a woman with curves, not a plus sized woman. When she shopped with her slimmer and fitter sisters in the past, she was embarrassed as clerks working in the high-end boutiques were condescending about her size. (Ohhh…That's so rude!!)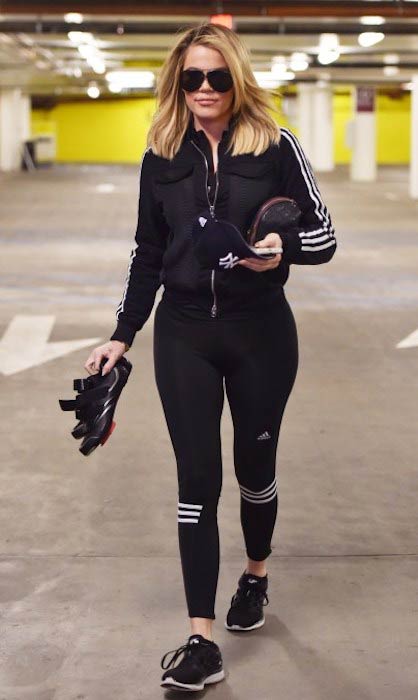 Social Media Criticism
The socialite says that she still has to face social media criticism about her body but she doesn't let them bother her. Some people tell her that she looked better before the weight loss. So, she gets trolled despite the fact that she works out. Khloe says that she doesn't care about what weight she is. For her, it's all about being healthy. (And we think that's the only approach everyone should adopt)