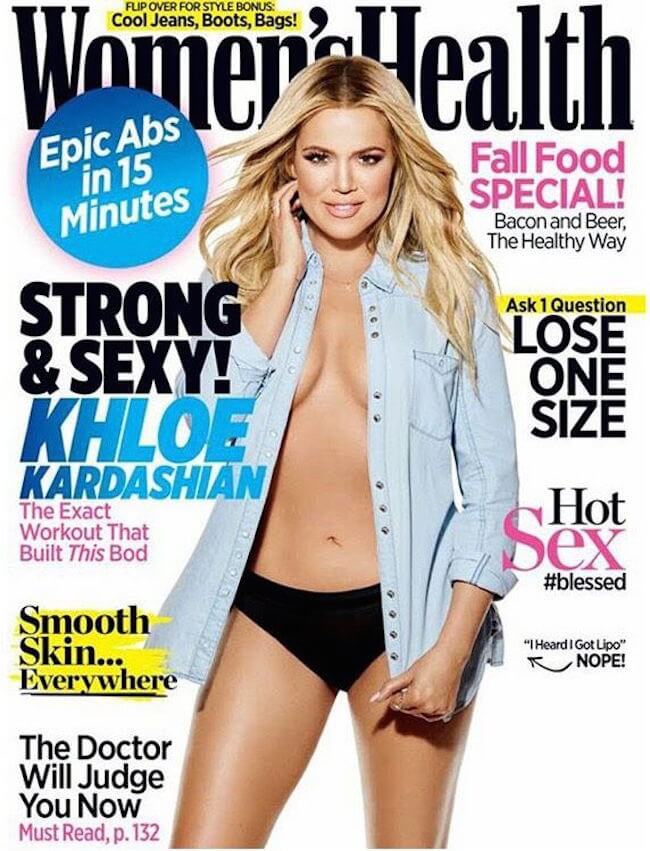 Khloe Kardashian Workout Routine and Diet Plan – 2015 Edition
People called her "fat." And, they also called her "The Funny One." She was even called "The Odd One." But Khloe Kardashian has been shutting all her critics recently by undertaking a strenuous weight loss journey that started off around 2012 and is still going smoothly. What did she do to lose all that fat that made her looked chubby? Did she diet? Is there a special exercise that she has been doing? Read on the latest fitness secrets of Khloe Kardashian to find answers to all these questions.
The Beginning of the Journey
Spilling the beans on her weight loss journey, the beautiful blonde told that her weight loss journey started around in 2012 when she was having trouble in her marriage with her ex-husband and NBA star Lamar Odom. The tension in her life was too much to handle and she needed a release from all of that. So, she turned towards working out. It was hard in the beginning, but things got easier when she got a valve to release the tensions from her body as well as mind.
The Problems
When she was working out initially, she felt exhausted, swollen and sore (as her muscles were not used to workouts). But when she started seeing the results of her hard work, she really started liking working out.
The Success
The TV star has admitted to losing 35 pounds since the beginning of her journey. Quite remarkable, we must say!!
The Revenge Body
The Kardashian sister also acknowledged that her body is a revenge body now and it's dedicated to all the people who called her the fat one since the beginning.
The Addiction
The celebrity is now addicted to workouts. She got some results which increased her hunger for better ones. She does not weigh herself regularly but judges her weight loss by the way she looks and her clothes fit over her body. The addiction of working out is so serious that she has got instances where she worked out at 2:30 in the morning and topped it off with a gymming session later during the day.
The Benefit of Working Out Regularly
The hot lady works out regularly to enjoy the benefits she gets. When she is working out regularly, she feels good about herself. Khloe also permits herself to indulge a little without feeling bad about it.
Workout Clothes
A source close to Khloe has recently shared that the pretty woman wants to wear fashionable clothes while working out. The desire is so strong that she wants to design a line of workout clothing herself. She aims to design a workout gear that falls under the category of dry fit clothing and is better, sexier and somewhat wild than the clothes available these days. Such clothes will act as a motivator for people and make them work out even more.
Her Dedication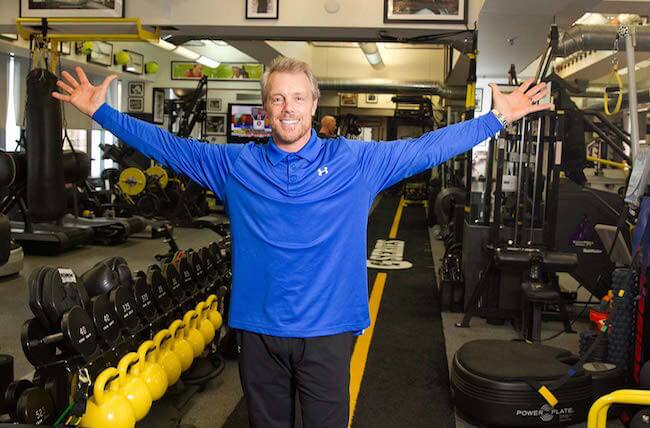 Gunnar Peterson, Khloe's trainer also divulged her dedication to fitness by saying that her mindset has been on the right path since day one. She lives in the present and works out with a lot of focus in each and every session. He also added that she is more inclined towards working out in the gym and getting the results rather than asking too many questions about how stuff works and passing the time.
Workout Routine
The workout routine of the diva is focused on keeping her body challenged and mind guessing along with building the internal strength of the body. The workout routine usually involves a lot of interval work like battle ropes, rower sprints, sled pushes and med-ball slams as they keep her heart rate up. Cardio exercises include using a high incline treadmill, jumping rope and StairMaster. She also works out with weights, kettlebell swings and performs slide lunges with weights and squats.
Though the workout routine changes every once in a while, some exercises are a constant part of her workout routine. To know some of the exercises she does regularly, do have a look at this useful video and get started.
Diet Woes
The stunner does not believe in following any particular diet. She has said that all diets are kind of weird because they have the word 'die' in it. She also added that she cannot control what she eats, so she has to work hard to compensate for it (if she eats anything other than prescribed in the diet plan). In a few instances, she has even indulged in stuff like pizza to make her happy but works it off during the very next chance she gets.
But she is not a total failure in controlling her diet urges. She has cut down on her consumption of soda by replacing it with ice water or tea water. She called it a lifestyle change. If you want to cut down on a bad food you are addicted to, she suggests that you should cut it off little by little every day. This way you will let go of the bad habit and not having "that particular food" would become a part of your life.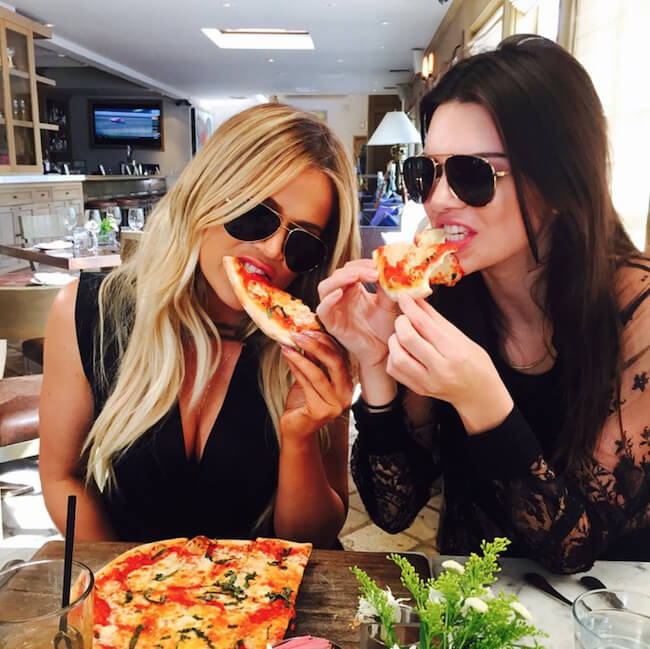 Diet Plan
OK Magazine recently published a sample diet plan of Khloe Kardashian. We found it interesting and thus have added it here. The plan is devised by Joe Buffa, a trainer in NYC at KORE who believes that she probably starts off her day with an egg white omelet that is filled with spinach, tomato, and feta. It would be made with coconut oil. And the lunch of the popular host would probably include some salmon and quinoa.