Khloe Kardashian's Trainer Luke Milton Shares Pregnancy Workout Secrets and Fitness Trends of 2018
TV Star Khloe Kardashian recently admitted that she was expecting her first child with her current boyfriend, Tristan Thompson. Though she seems to be quite happy with the pregnancy, she isn't slowing down her fitness game by much.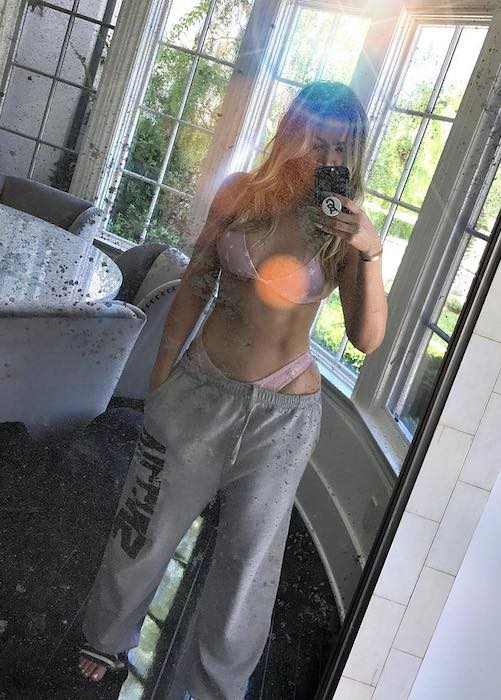 She is still working out and posting proofs of it on social media. If you are wondering whether it's safe or whether you should exercise when you are pregnant, then read on to know the best pregnancy workout secrets shared by none other than Khloe Kardashian's trainer Luke Milton. He has also shared his thoughts about fitness trends that will rule in 2018, so you might want to try those as well.
Genuine Appreciation
Milton started by appreciating the Revenge Body with Khloe Kardashian (2017-Present) star by saying that she is very dedicated to the gym and visits it 6 times a week. He also said that she is one of the hardest workers he has ever seen and she motivates everyone around her when she is in the gym. People get awed and sometimes a bit jealous while they see her hit it hard in the gym.
Pregnancy Workout Secrets
Sharing some simple pregnancy workout secrets, the former Wallabies star said that the biggest thing with pregnancy is common sense. If you have just found out that you are pregnant, then you can continue with the fitness program you were earlier using (just ensure your doctor approves of it). Just don't try or start a new high-intensity program as your body is already dealing with so many changes.
Remember Temperature
As the fetus is a few degrees hotter than the body, expecting mums should make sure that they don't push so hard that their core temperature increases as it may put the fetus at risk.
Monitor Your Heart Rate
As a would-be mother, you should also monitor your heart rate consistently to ensure that it stays below 140 beats per minute. It must not go over that limit for a long period as it may harm your health.
Exercises to Avoid
When you reach the third trimester of pregnancy, you should avoid stuff like squatting and resistance work over the head which increases the heart rate. You should also ensure that you are using common sense and taking the advice from a doctor consistently.
How to Stay Fit as a Newbie?
If you are new to fitness, you should start with moving your body, hydrating enough and selecting a good nutrition plan that you can follow every single day.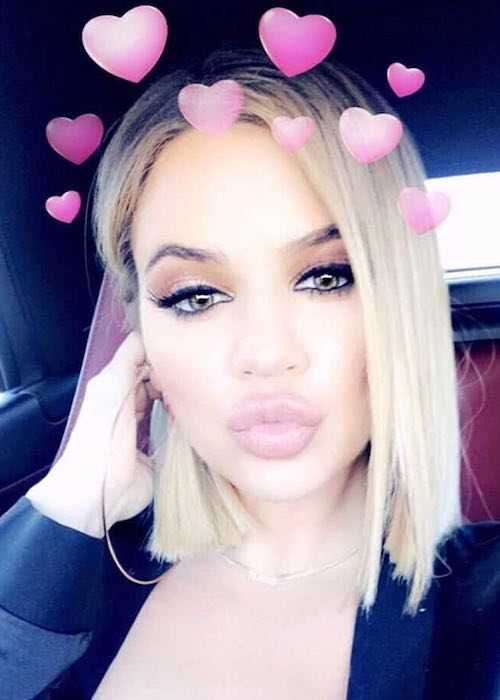 Fitness Trends for 2018
Though many fitness trends are popular at the moment, all of those might not be so popular in the future. Top three fitness trends that will rule in 2018, according to this skilled trainer are:
The LA-based trainer thinks that boxing is a big hit currently and it might be quite popular throughout the year because people are just going crazy over it.
The Aussie PT also says that no matter whether you love it or hate it, you can't ignore HIIT – High-Intensity Interval Training. It will continue to be popular because it helps you get the fitness results you want in short order.
Luke also shares that if you wish to try something new, you should stick to cryotherapy in which people are exposed to freezing temperatures in a tank. It is believed that it aids in improving performance, weight loss and reducing inflammation. Celebs like Hugh Jackman have tried this method.
The fitness expert also says that he likes cryotherapy because it aids in the recovery of your body by taking inflammation of muscles away.
Aging
The body coach said that no secret ingredient or miracle would stop aging or help you stay fit as you age. You need to do it yourself. One of the things about aging is that it slows down your metabolism. So, you should focus on boosting it as you age.
Some of the ideas he suggests include building muscles, also known as muscle hypertrophy. It is also a smart idea to include some resistance work into an aging body. When you add some lean muscle tissue to the body, you are truly helping in stimulating your metabolism and fight off aging.
You should merge exercise with a clean and fresh diet for optimal results. The biggest philosophy of the trainer's life is that if you have had a good and healthy life and you add resistance training to your routine as you age, you will do fine.
When you use common sense, build lean muscles and focus on light resistance work, it will help your body to fight off metabolism decrease that's a side effect of aging. If you keep following this routine, you will not only fight off metabolism, but you can even reverse things and have a healthy metabolism.
Advice for Pregnant Women
If you are pregnant and you still want to remain fit, you should workout under the strict supervision of a doctor. One thing you need to make sure is that you don't put too much pressure on the lower part of your body. It is also highly recommended that you don't do exercises that raise your heart rate unnecessarily. A few such exercises are heavy squats or overhead presses.
How to Look Gorgeous for an Event?
No matter whether you are a celebrity hoping to look great in front of the paparazzi or you are a woman preparing for a beach getaway; you would obviously want to look your best. Luke says that the secret to looking great on a special day is to stay healthy 365 days a year.
Though there are quick fixes that can help 2 or 4 weeks before an event and make you look great, you should always focus on having the right nutrition plan. This plan should include good organic animal-based proteins and plant-based proteins. You should use common sense and use natural organic food as much as possible to keep your body lean 365 days a year.
How Can Fitness Save Your Life?
Staying fit is not about getting a great looking body or enjoying a better life. Sometimes, it can help save your life as well. Citing his example, the talented trainer recently revealed that about 6 years back, he was hit by a car. The accident was so bad that he flew for 30 to 40 feet before hitting the ground again. As you might have guessed, the guy responsible for the accident took off and left him there.
It was so bad that he couldn't move the lower part of his body and had no control over his legs. He got the right treatment and was able to get better soon. When he visited the surgeon sometime after the accident, the surgeon clearly told him that it was due to his high fitness levels that he was still alive. If he didn't have a fit body, he might have been dead on the road rather than living his life normally.
As you can see, fitness literally saved his life and we bet it helped him get on his feet faster. If you want to stay fit like him or the celebs he trains, do start adopting his fitness ideas and transform your life for good.