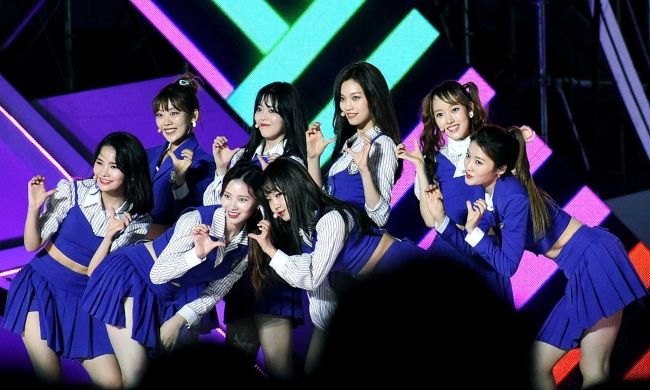 Weki Meki is an 8-member South Korean girl group that made its debut in 2017. The band is well-known for its vibrant, cute-girl image and has found success with catchy songs like Oopsy, Picky Picky, I Don't Like Your Girlfriend, Tiki-Taka (99%), Cool, Dazzle Dazzle, etc. Their rising popularity helped Weki Meki win the best 'K-Pop Artist' award at the Korean Culture Entertainment Awards in 2020.
Members
Origin
Seoul, South Korea
Genres
K-pop, Bubblegum Pop, Pop Rap
Labels
Fantagio Music
Formation Date
2017
Singing Portfolio
Weme, their debut EP including the breakout song I Don't Like Your Girlfriend, was released in 2017. The EP reached #7 on the Gaon Albums Chart.
The group's 2nd EP titled Lucky (2018) became popular for songs like La La La, Butterfly, etc. and peaked at the 2nd spot on the Gaon Albums Chart.
In October 2018, their debut single album Kiss, Kicks was released featuring the tracks Crush, True Valentine, and Dear.
Lock End LOL, released in May 2019, comprised of the hit single Picky Picky. The album was reissued as Week End LOL in August 2019 with the addition of the popular song, Tiki-Taka (99%).
Their EP Hide and Seek (2020) had fan-favorite songs like Oopsy, Dazzle Dazzle, The Paradise, etc.
The band released their 1st English song titled 100 Facts with the EP New Rules in 2020.
Weki Meki Facts
The group's fandom is called 'Ki-Ling'.
Prior to being known as Weki Meki, the group was called i-Teen Girls.
Kim Do-yeon and Choi Yoo-jung were previously a part of the successful girl group I.O.I from 2016 to 2017.
Their unique name Weki Meki (Wee key mee key) signifies the 'We' and 'Me' syllables meaning that all the 8 girls come together to form 1 cohesive group.
Their official colors are cherry tomato and vibrant yellow.
Weki Meki functioned as a 7-member group from October 2019 to February 2020 when Choi Yoo-jung took a hiatus due to health-related concerns.
Featured Image by Explicit / Wikimedia / CC BY-SA 4.0