Wendy Williams is one of those celebrities who worked hard to lose the weight and have succeeded in keeping it off for some time now. Here, we try to explore her exact diet plan, her opinion on more weight loss and details of how her family supported her during her weight loss journey. We also get to know about some unusual lifestyle choices, she suggests you should try.
The Benefits
The talented presenter admitted that she loved the weight loss journey as she did it on her own. She is happy after the weight loss because she doesn't have to fight with clothing anymore. Earlier, when wearing any clothes, she used to think about whether she should go for sleeveless or not and whether clothes made her butt look good. But now, these things doesn't matter much.
No More Weight Loss
The American media personality doesn't want to lose any more weight. She has accepted that her weight is as low as it can be and she has decided not to fight with her body anymore. She has lost a lot of weight and feels fantastic about it.
Value of Morning Meals
A major diet secret that has helped the actress to stay fit is that she has learned the value of eating breakfast. People usually skip their meals and fail to understand that this can actually lower their energy levels. You should not do it, believes the renowned celebrity.
First Meal of the Day
Usually, the beauty likes to have a variety of breakfasts. Her breakfast often includes a sausage, egg, cheese and an English muffin from a vegan shop. She adds a bit of hot sauce and maple syrup to make it savory and sweet at the same time. Sometimes, her breakfast just includes a bunch of fruit. She tries to have a green juice in most mornings too.
No Mistakes Anymore
The diva has learned to be healthy regarding morning eating now and accepts that she was doing it wrong before.
Diet Plan
Currently, the lovely lady is following a pescatarian diet in which she consumes one animal, i.e. fish. She has quit poultry and red meat since one and a half years. She sometimes misses the texture of those foods.
Though the host of The Wendy Williams Show (2008-Present) keeps on changing her diet, her last diet plan was revealed a few months ago. Have a look at it here:
Breakfast
She had a lentil soup first thing in the morning, almost daily.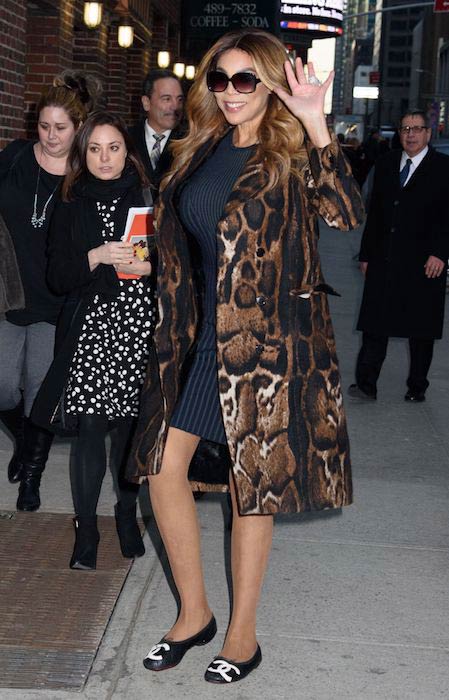 Lunch
Her lunch included a kale salad with cashews and some apples from a vegan restaurant named Blossom.
Snack
She liked snacking on nuts as they are a healthy option. Only sometimes did she indulged in candies as a snack.
Dinner
During dinner, she opted for a Vegan dish like portobello mushroom steaks with asparagus.
The Struggle
The popular talk show host faces a lot of problems when she visits a restaurant because many restaurant people think that if you are a vegan or vegetarian, you will eat anything that's served. She insists it's not true and she doesn't like eating lentils at restaurants. She often seeks a good meat-free meal that's tasty and healthy at the same time.
Age and Weight Loss
The TV star accepts that there is a direct relation between your weight loss and age. When you turn 50, your metabolism slows down, your face starts to fall and you lose muscle. So, weight loss becomes tougher with age.
Family Support
Wendy is grateful for her family and credits them in supporting her weight loss journey. The wife of Kevin Hunter and mother of Kevin Hunter Jr. thinks that these two played a key role in her weight loss expedition. All three of them cooked healthy meals together. They have also given up the use of a microwave as it strips nutrients from food. They also try new vegan restaurants together.
When trying a new restaurant, all of them survey the menu beforehand and discuss the order they are going to place while on the ride. Williams says that she and her husband grew up a bit fleshy and they don't want the same for their boy.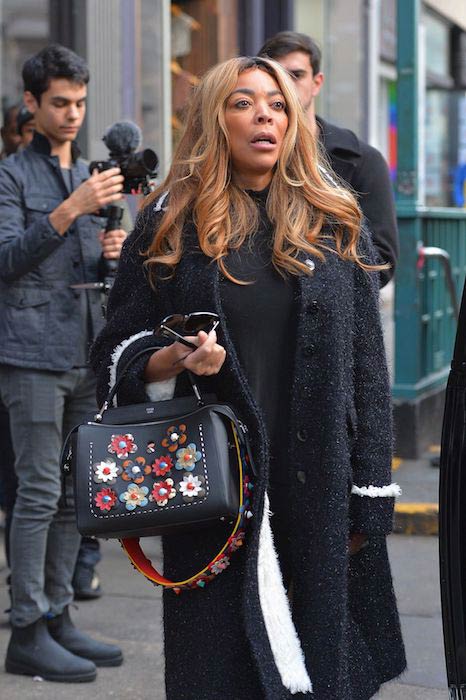 Lifestyle Tips
As expected, the TV celebrity could not resist offering some lifestyle advice to the fans. She wants women to try not to sleep on their front as it will squish your breasts and as per Wendy's Dermatologist, it will also affect your face. As expected, she doesn't follow this advice precisely because she loves sleeping with her face down. When she forces herself to lie on her back and sleep like that, she feels like she is in a coffin so she has never got a hold of it.