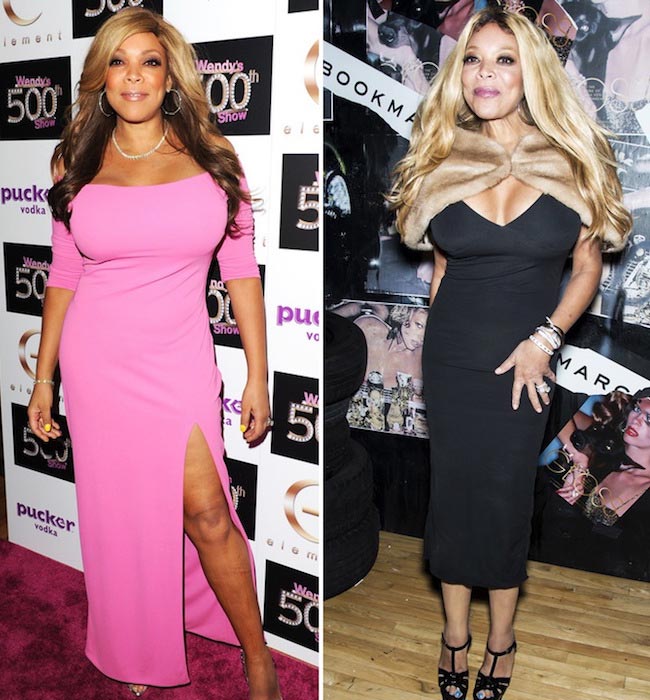 Wendy Williams is a very straightforward woman. So, when she's telling you about her weight loss journey, you should be smart enough to not miss it. She is not exaggerating the lifestyle changes she made and we think that all the changes she has made are pretty easy to follow. Do check them out by learning about the weight loss journey of Williams that lasted about 3 years and helped the TV star to lose 50 pounds.
Weight Loss Mantra
The popular talk show host shared her fitness mantra with everyone. And no, it's not just a new diet or a weight loss pill. It's actually a chant she does to stop herself from eating the bad foods or overeating. The mantra is "Just push back, fatso. And stop eating so much." Well, that sure is blunt.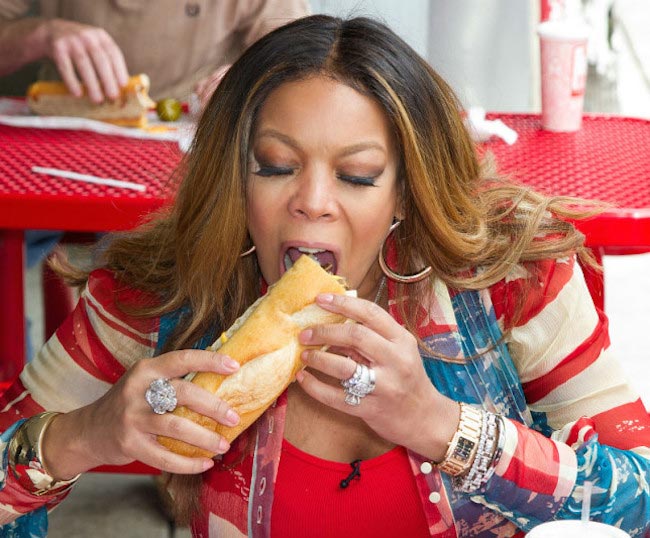 First Weight Loss Attempt
The first diet of the American Media Personality happened when she was in the first grade at school. The diet consisted of tuna fish with mustard and some yogurt. For the lady, weight was always a big thing that she wanted to overcome. It seems she has done it now.
Diet Plan
Yahoo UK reported that the actress made several diet changes in the recent past. Some of them are like staying away from Miracle Whip (that comes along with Tuna Fish), dairy products and refined sugars.
She has also adopted healthy habits like drinking juices and kale (which she sometimes mixes with apple for a bit of fun). She has replaced potato chips with kale chips and now slurps on coconut water instead of San Pellegrino soda (an earlier addiction).
The new diet of the celebrity also includes eating a lot of tomatoes, green peppers and onions. And her current favorite food is wheat pasta in the red sauce which is healthy and tasty at the same time.
Diet Restrictions
The author of Ask Wendy: Straight-Up Advice for All the Drama in Your Life (2013) has also limited herself to eating during day time only. She never eats after the dark.
Less Addicted to Food
The comedienne also shared that her mindset towards food has changed. She does not love food as much as she used to, which we think is a good thing for anyone seeking to lose weight.
Workout Routine
The workout routine of the talented actress is very simple. She focuses a lot on cardio exercises and Pilates. Cardio exercises helps her to fight heart disease and she likes Pilates because it involves lying down, stretching and relaxing.
Be Patient
The Host of Soul Train Awards Red Carpet (2013) believes that one should not rush in a weight loss journey. She advises people to go slowly and steadily as the weight loss cannot be done overnight. She also said that crash diets, fad diets and diet pills are not trustworthy.
Opt for the Natural Methods
The pretty woman who had been through a tummy tuck and liposuction in the past now thinks that going natural is the best possible way. She got under the knife in 1994 but as she recently admitted, the weight loss she has done the natural way is much better than going under the knife.
Her Feelings about the Weight Loss
The leading lady of The Wendy Williams Show (2008-Present) feels awesome because she is thinner than she has ever been in life.
Precious Weight Loss Compliment
The diva felt really appreciated recently when her son, Kevin Hunter Jr. told her to not to hit the gym because she is very slim. He told her that she has no extra weight to lose and she is wasting her time and money by going to the gym regularly. That's really an awesome compliment, don't you think?