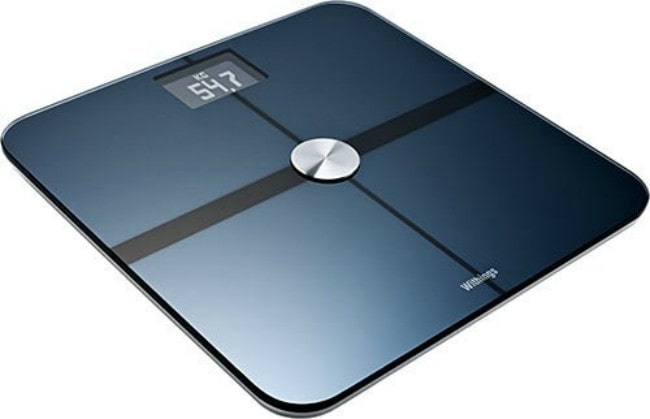 The first place we go to after waking up in the bathroom. It can be a good thing to have a smart bathroom scale so that you can measure your weight every day after waking up. After all, a lot of health issues depend on your weight. If you are overweight, you will suffer from diseases such as obesity, high blood pressure, heart disease, diabetes, and more. So, you must keep your weight under check and the best way to monitor your weight is having a bathroom scale or weight machine. Now, you will find many smart weight machines in the market.
These smart machines not only tracks your weight but also monitors your body mass, fat, and even heart rate. You can connect the machine with your fitness trackers through Bluetooth or Wi-Fi and get more information about your health. You can share your weight information with your doctor of family members through apps. So, if you buy a good weight machine, you will be able to keep track of your health every day. Here, we are going to review the Withings Body Scale which is popular in the market. We will find out its features and benefits.
Design
It has a stylish black and steel design that is very attractive and will match any décor. It is available in both black and white. It has 4 sensors that provide accurate readings. You can measure weight in graduations of 0.2 pounds. It can also measure your muscle and fat mass. It has a large backlit display that makes it easy to see the readings.
Build Quality
It has Position Control Technology that can properly position your body for getting accurate results. You will get on-screen visual feedback when you stand on the screen. It can sync all readings using Wi-Fi. You get free Health Companion App and other compatible apps to visualize the weight trends and see your progress over time. It provides multi-user support with an automatic user recognition feature. It provides an estimation of your body fat mass by using bioelectrical impedance analysis. This is done by circulating a small electrical current through the safe body. You will get the readings for your body lean and fat mass. This technology is FDA-cleared and you can view both athlete and non-athlete mode.
Size
It has dimensions 12.6 inches by 12.6 inches by 0.9 inches. It is of the right size for any user to use the machine. Its weight is 6.7 pounds which is not that heavy. So, you will be able to move it around from one place to another.
Ease of Use
This weight machine is very easy to use. You will be able to see the reading when you step on it. It has an auto-calibration feature, so you can check your weight immediately after unboxing it. The different settings are easy to change and you will be able to measure your weight using different modes depending on your health condition.
Effectiveness
You can upload your health stats on your mobile suing Wi-Fi. So, you will have your charts which you will be able to review often. It works with many apps including Lose It, MyFitnessPal, and Runkeeper. Using the app, you will be able to visualize the weight trends, monitor your progress, and set your fitness goals. You can share your readings with your friends on different social media as well. This will motivate yourself and others to stay fit as well. This weight machine is designed for the whole family. You will be able to create your user profile for multiple users. It has an auto-recognition feature and will identify the user automatically.
This weight machine can record everyday weather. So, when you step on the scale, you will be able to know what to wear when going out depending on the weather. It has different modes for pregnant women, athletes, and babies. The pregnancy mode will let you monitor your body weight and other health stats throughout pregnancy. The baby mode will let you step on the machine with your baby and measure the weight of the baby only. The athlete mode takes into account the extra weight that most athletes and bodybuilders have due to low body fat and a lot of muscle mass. With this weight machine, the users can set goals and celebrate their health milestones by earning rewards.
Pros
You will be able to monitor your weight and fat mass on a password protected private website so that no one can view the data.
It has an automatic user recognition feature.
It has a personalized multi-user monitoring feature and can store information of up to 8 users.
It provides BMI and accurate weight measurement with Position Control.
It provides body fat monitoring with FDA-cleared bioelectrical impedance analysis.
It includes a free iPhone app to monitor health stats.
Graduation is 0.2 lbs or 0.1 kg, so you will get precise weight.
Four sensors help to give accurate readings.
It has a maximum weight capacity of 396 lbs or 180 kgs which makes it suitable for the heavy users as well.
You can switch between lbs and kgs.
You will be able to upload health stats using Wi-Fi.
It has the Withings Health Companion app and other compatible apps like LoseIt, MyFitness Pal, or Runkeeper.
You can check the weather and dress up accordingly.
There are 3 different modes for pregnancy, baby, and athletes.
It runs on rechargeable batteries that have a life of 18 months.
Cons
It is expensive.
The app looks cluttered.
Overloaded with information
Final Verdict
Using this weight machine, you will be able to monitor your weight precisely. You can sync your weight, body fat, and BMI readings with the personal health dashboard and see the graphs to track your progress. You will be able to access your health stats online or on your mobile. It is very easy to use; all you need to do is just step on it to get the accurate readings. Lots of free apps are available to give more meaningful information and better analysis of your health.