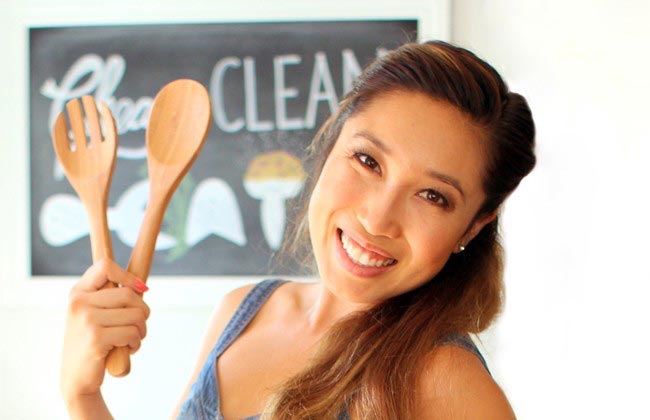 Working out often becomes the passion of some people and they fall in love with it. One such person is YouTube star, Cassey Ho who became a celebrity due to her extraordinary concept of Blogilates. Here are the details of how she created this popular method, her advice on workouts for her fans and her exact diet plan. Her struggle with issues like body image and her experience with an eating disorder are also explored.
Why and How Blogilates was created?
The fitness fanatic told New Beauty that Blogilates is a combo of two things she loves most, blogging and Pilates. Blogilates came to existence when she posted a POP Pilates workout on YouTube for 40 students. Fortunately, the video got viewed by thousands of people from all over the world. The viewers were asking for more videos via comments so she decided to give them more by posting more. Since then, there has been no looking back.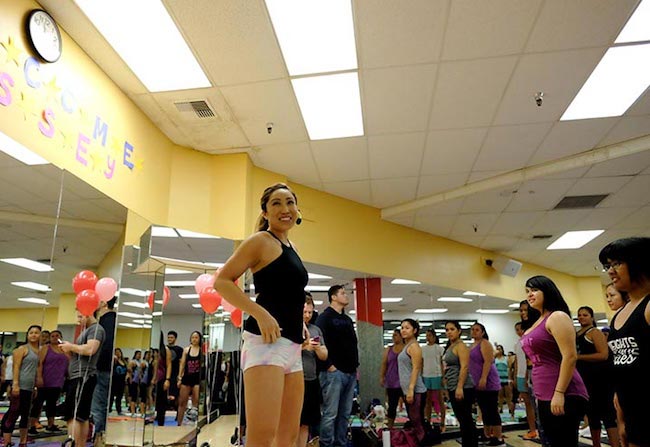 All about POP Pilates
The video blogger says that Pilates is like a dance, people do on a mat because it is choreographed to Top 40 music. It is among the equipment-free workout methods that ensure that a person gets a lean dancer's body and a rock solid core. The great thing about this workout method is that it works for everyone, be it a stay at home mom or a working professional. It suits men and women both. It is also great for every person who is a fitness buff or a person who has never done any exercises in the past. This workout makes people stronger while giving them the opportunity to have some fun.
Half Hour Workout
For people who are always in a hurry, the diva suggests a half an hour workout. You should go for a 7 minute 10 second PIIT workout that needs to be done 4 times for a total of about 28 minutes and 40 seconds. She has developed a method called PIIT28 that is a combo of high-intensity cardio exercises and strengthening POP Pilates moves. This routine can also be done in a short amount of time and one can reap major fat burning as well as muscle-building benefits from it.
Workout Advice for Fans
For people who wish to start off with their workout routine, Ho wants them to find a workout they love. She says that it's very important to find a workout you love as it helps you to look forward to it rather than considering exercise to be a chore. In her opinion, fitness is all about something that is fun and motivating rather than being dreadful or boring. After you have decided on a workout you love, you need to schedule it in your daily life. It can be done by adding them to your daily planner. You must give them equal importance as you would to a business meeting and never skip them because you consider them less important.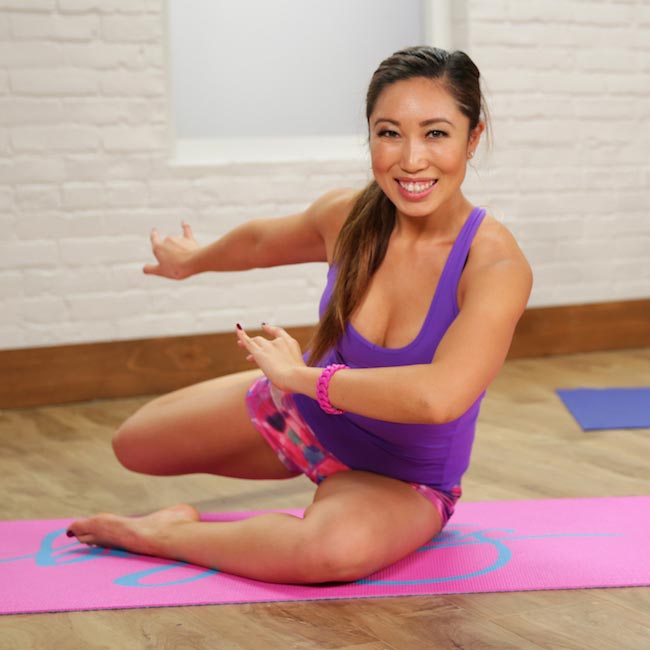 Eating Healthily and Working Out Regularly
Exercise and diet are interrelated in a unique way. The fitness enthusiast likes to eat healthy because it helps her get energy and she works out to make herself feel good. She says that every person should find a joy in exercising and nourishing his / her body. Otherwise, he or she won't be able to stick to it for long.
Eating Disorder
The Dailies Total1 contact lenses spokeswoman also opened up about her struggle with anorexia. She says that when she was suffering from it, she assumed that she had to be super skinny and super toned. She compared herself with Instagrammers and fitness people who looked great. (Which is not a good idea)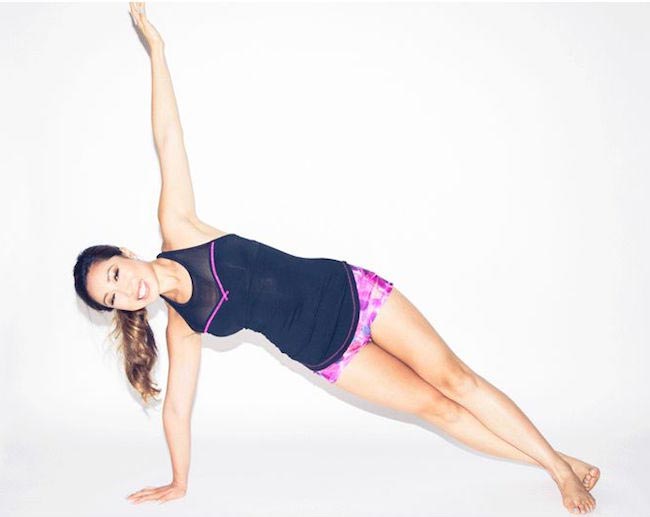 The Secret to Being Happy
She is not suffering from anorexia anymore and she has a powerful message for everyone who is dealing with body image issues. She says that people should realize that there are so many vital things in life than their abs and booty. Once you realize it, you will thrive in life, reports Greatist.
The author of Hot Body Year Round thinks that your body is not what you are about. You are who you are inside your body, heart, brain, character and your talents.
Diet Plan
The diet plan of the certified group fitness instructor was shared by People exclusively. It is mentioned over here.
Breakfast
Her day starts with having a peanut butter banana smoothie that includes one banana, ¾ cup almond milk, a handful of ice and 2 scoops of natural organic peanut butter.
Lunch
In lunch, the beauty likes to have a chicken salad that's made by combining 4 cups butter lettuce, 5 oz. roasted chicken breast and 1⁄2 cup cherry tomatoes. It also includes 2 tbsp. raw sliced almonds and 2 tbsp. strawberry vinaigrette.
Dinner
The dinner usually includes 1 cup brown rice, 5 oz. baked salmon, 1 cup roasted brussels sprouts and 2 tbsp. Sriracha.
Snacks
The great looking fitness guru likes to munch on a RX bar or a combo of 1 cup coconut yogurt and 1 cup fresh blueberries.
Water Intake
The California-born also remembers to drink at least 2 to 3 liters of water every day.
In total, the American social-media fitness entrepreneur has 1,752 calories in a day which seems good enough. (What do you think?)
Workouts and Beauty
Blogilates creator thinks that outer beauty is a direct result of what you put inside your body. As she eats loads of fresh vegetables and fruits that have a lot of vitamins, her skin feels and look fresh. She also depends on a lot of healthy fats like fish and nuts. They keep her skin glowing naturally. Drinking enough water helps her to brighten her skin tone and keeps it clear and nice looking too.
Relaxation Techniques
The owner of an activewear line, POPFLEX thinks that workouts are a great way to relax her body and mind. They make her feel re-energized and fresh. She also likes to relax by cooking. Spending time in the kitchen and experimenting with recipes has a calming effect on her. Another thing that helps her to relax is getting a massage every now and then.
Did you like the workout advice and diet plan of Cassey Ho? If so, you can become one of her followers on YouTube and start a new fitness journey. You can also follow her on Twitter or Instagram to keep up with her fitness ideas.