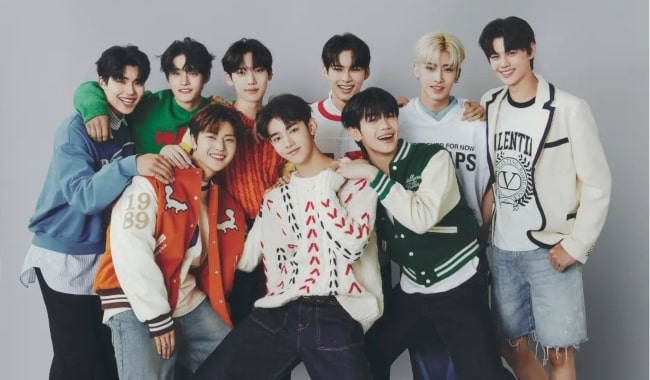 Zerobaseone is a South Korean boy group that consists of 9 members: Kim Ji-woong, Zhang Hao, Sung Han-bin, Seok Matthew, Kim Tae-rae, Ricky, Kim Gyu-vin, Park Gun-wook, and Han Yu-jin. Managed by Wake One Entertainment, the boy band was formed through Mnet's reality survival competition Boys Planet in 2023 and it was subsequently announced that the group would debut the same year.
Members
Origin
Seoul, South Korea
Genres
K-pop
Labels
Wake One Entertainment, RCA
Formation Year
2023
Zerobaseone Facts
The group was formed through the survival reality television show Boys Planet, which aired from February 2, 2023, to April 20, 2023. The show had participants from all over the world (mainly from South Korea, China, Hong Kong, Taiwan, Japan, Thailand, Vietnam, the United States, and Canada) as they competed to debut in a multinational boy group.
On April 20, 2023, all the members of Zerobaseone were announced on the finale episode of Boys Planet which was broadcast live.
It has also been revealed that the group would be active for two and a half years on a special contract before it ends sometime in 2025-2026.
The group's name represents the "journey of the nine trainees to be completed as one after their debut" and refers to the "glorious beginning" of the 9 members. It also refers to the "glorious beginning" of the 9 members, starting from zero (0) and ending with one (1).
Often abbreviated as ZB1, the group's name also implies the members' commitment to sharing with their fans the unfinished journey of their group from zero to one.
It was revealed on April 26, 2023, that Zerobaseone has been filming a reality show.
Through a live on May 1, 2023, the group announced its fandom name "ZEROSE".
Featured Image by Zerobaseone / Instagram