Zoe Saldana is a talented actress and a wonderful person. She works hard to get that amazing body, eats right and lives every moment to the fullest. Here we explore her current workout routine and diet secrets so that you can get some inspiration. We also get to know about her food philosophy, her love for cooking, why she loves physically demanding roles and an unusual beauty hack that will help in boosting your confidence.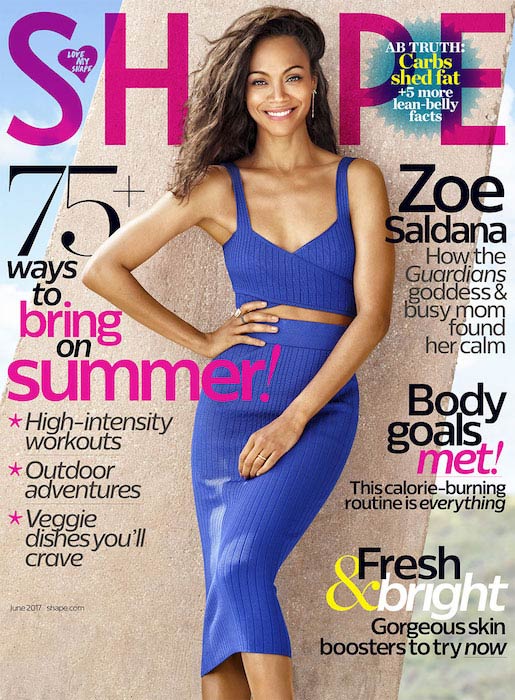 Workout Routine
The stunner tries to work out at least 3 times a week but, she doesn't stay on a single machine for more than 30 minutes at a stretch.
Her workout routine involves doing a lot of cardio. She does it with such intensity that she usually drags her feet rest of the day. When Zoe is really busy with shooting, she doesn't like to be very strict with her workouts because she has 16 hour work days.
On those busy days, she sticks to doing 20-minute intervals at a gym or at home. In these intervals, she runs in place for 30 seconds then, does squats and carries a heavy medicine ball a few times until her heart rate is up.
Relationship between Diet and Workouts
If the actress can't work out on a regular basis, she compensates for it by eating a lot healthier. She believes that once a person has relatively healthy eating habits, a workout can become as simple as playing with your kids, playing with an airplane, strolling around the neighborhood, or even just changing diapers.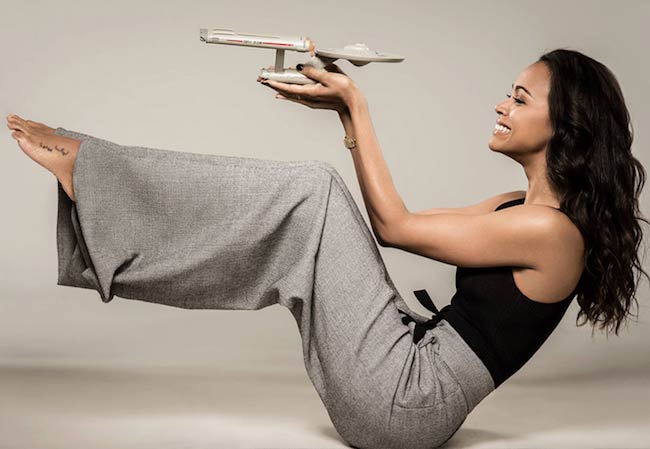 Diet Secrets
The diva's diet includes eating everything in a balanced manner. She thinks less about food than anything else because she eats to live not lives to eat. She doesn't believe in the concept of cheat days and never deprives herself of anything. The moment she depends highly on protein or salads for a few days and eliminates carbs is the moment, she starts to crave carbs which aren't a good thing.
Food Philosophy
Zoe thinks that if she and her husband, Marco Perego didn't have hectic professions, she would not shop in supermarkets and would prefer to live more naturally along with eating sustainably. When she was a kid, her grandmother used to pick herbs from the garden and offered them seafood that was freshly caught. It was a simpler and healthier lifestyle. Her focus is always on eating clean and fresh foods. She is not dependent on things that come in a can or a plastic. Their family is also trying to be vegetarians.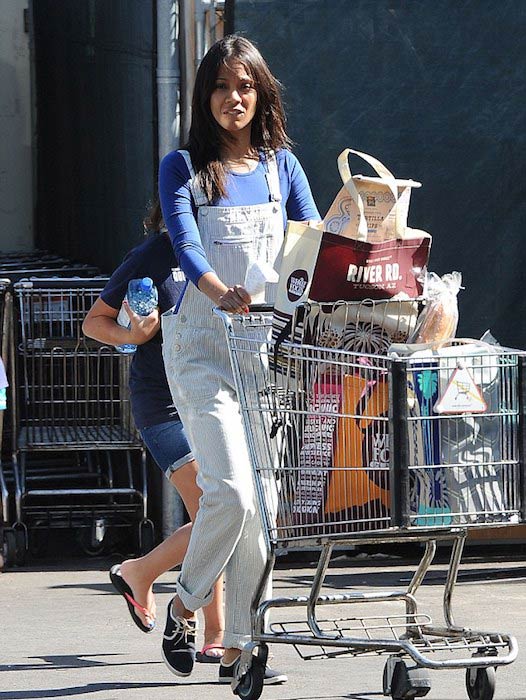 She is also willing to spend more money on better foods. For instance, she is fine with paying more for dark chocolate with goji berries as compared to the milk chocolate that is packed with saturated fat. She thinks that one can eat healthy even if the budget is tight and her parents certainly did so. She also wants people to know that eating healthy will lead to the elimination of problems like underage diabetes and high blood pressure that are increasing at a rapid pace.
Boring Food Companion
Saldana's entire family is gluten and dairy free so when she goes out to have food, her companions often term her as boring. But she doesn't mind being called boring as it's way better than dealing with a health issue. She usually stays away from foods that lead to inflammation because she has an autoimmune condition. Zoe was diagnosed with Hashimoto's thyroiditis in 2012.
Cooking Addict
The brunette and her husband love to cook. She is currently hooked on making beans and quinoa. She also likes ceviche and stews but, her favorite type of food is Asian as she loves the spices, the vegetables, and the ways of cooking them. Right now, she is learning to make use of spices like turmeric, ginger, etc. while cooking and is enjoying it a lot.
Perfection Doesn't Exist
Zoe thinks that if people could design themselves, no one would ever be imperfect but the fact is we can't do it. So, we should stop being unhappy about imperfections by dreaming of having a different body shape or different hair. In her opinion, only those people are ugly who have a heart full of venom.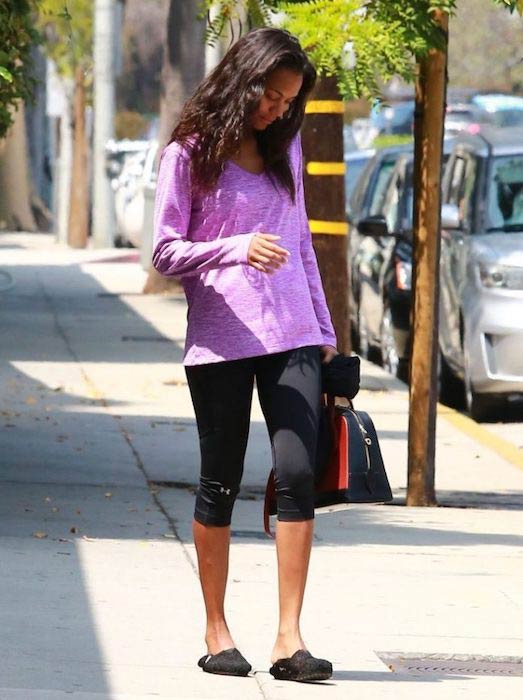 Playing a Superhero
The brown-eyed beauty always prefers to play physically demanding roles like a superhero because she is a very physical person. She still puts her mind & heart into that character, understands their issues and roots for them.
Beauty Trick for Confidence
If you are having a bad day or you feel that your skin is not its best, then you should try painting your lips red like her. It might make you feel bold, beautiful and in better control of yourself. Some of you may think that it's too loud but, she thinks being too loud is okay if it's for the right reasons. The dancer is a proponent of empowering women and making bold decisions. For her, red lips are a sign that says that I am here and you must take me as I am.