Success leads to financial income, and a lot of money can let you build a house of your dreams. Almost all the famous people had dreamt to live in enormous mansions with numerous bathrooms and kitchens. It is probably one of the most common wishes people have. Your favorite actors, musicians and celebrities live in gracious and extravagant homes. Read on and find out more about the wealthiest and most expensive mansions of the celebrity world.
Celine has decided to sell one of her beautiful houses that is placed on Florida's Jupiter Island. Originally, the property was available to the market for an astonishing $72.5 million in August, last year. But, it has been there for an entire year, and her realty agents decided to drop the price by $10 million. The house was custom built and designed by Celine Dion herself in 2010.
The Italian-style mansion of Heidi is featured with grace and gorgeous details. It was built in 1999, but she and her husband Seal purchased it in 2010 for $14.2 million. She sold for $24 million last year. The villa had a domed library with a massive Napoleon bookcase that gave it a vintage look.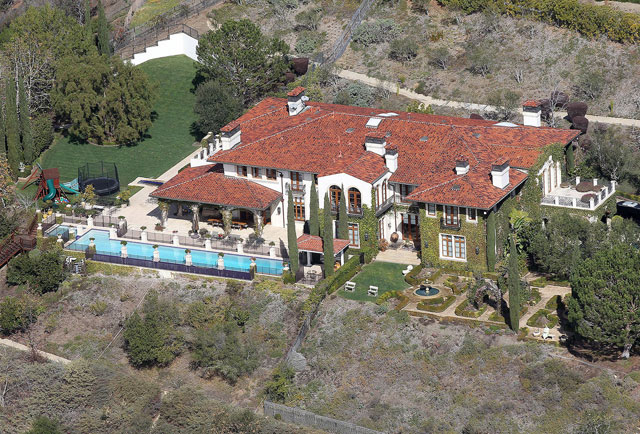 Some celebrities don't have enough time to take care for their property and Jane is one of them. Jane decided to sell her amazing ranch in New Mexico for this reason, even though she dedicated a lot of time making it her own 'sanctuary and significant place of healing', as she calls it. The ranch is on the list for $19.5 million with Swan Land Company, based out of Bozeman.
Having the Villa Au Soleil is a great way to escape the Hollywood glamour. Martin's mansion is helping him to focus on other sections of the artistic life. For example, he can work on bluegrass music and writing for the stage. It is interesting that we could find out details about this house since he keep his family privacy very well. But, at the end of the day, Steve is selling his villa for $10.5 million.
Katharine has one of the most beautifully renovated houses in the area. A New York based renovation company did a wonderful job with the house in 2005. They've raised the house to five feet to keep it safe from the rising tides in the area. The company restored the light-filled interiors and coffered ceilings, to maintain the authenticity of this marvelous living space. There is also a tennis court, garage and a private dock in the premises.
Country singer Kenny Rogers doesn't need his home in Atlanta anymore and so the property is listed for sale at $4.8 million. It is one of the most gorgeous places in the area with six bedrooms, eight baths, an elevator, 10 fireplaces and much more. Kenny doesn't need a lot of money from this place and thus the property has been kept at a very low price, in comparison to the current realty rates in the area.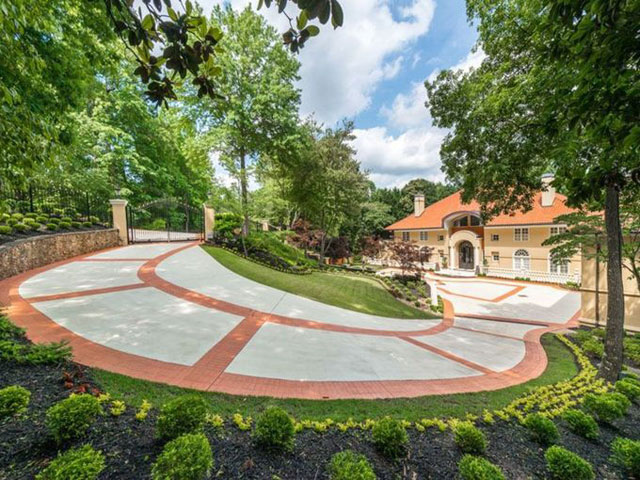 The well known producer Pharrell William has in mind a plan to change his residence. His beautiful penthouse apartment in Miami is now available for the millionaires for $16.8 million. The amazing apartment has a covered area of almost 9,080 square feet and it is located on the 40th floor of the Bristol Tower. A majestic place to have a home, isn't it?
The Academy Award winning actress Renee Zellweger is ready to sell her farmhouse in Connecticut. A place that has a practical meaning and is featured with a Colonial-style, the farmhouse has three bedrooms, seven fireplaces, a library, pool, kitchen, guest home and a barn. Even though Zellweger loves this place, it is listed for $1.35 million.
Having a house at a private island resort is a different and definitely luxurious way of living. Christie's house is stretched on a private beach. It is characterized with amazing room for family gatherings, a sweet dining room, high beamed ceilings for sea breezes and a few cozy corners, among the rest of the details. Also, one cannot miss out on the amazing and peaceful porch (in a vacation style) with swinging benches. The Caribbean house is available for $9 million.
Robin William's Napa Valley Ranch
Robin has left behind a wonderful and inspirational past and he will be remembered as one of the funniest comedians of all times. He loved his Napa Valley ranch, but it is currently for sale at $29.9 million. The estate includes a lot of amazing and spacious rooms. It has five bedrooms, tennis courts, a wine cellar and much more. Everybody would want a house from a legend such as Williams.