It is a common misconception that the muscled wrestlers aren't good at anything apart from kicking the hell out of each other and occasional bad mouthing. Many would believe that if you take away the profession of smashing each other away from them, they would fail to find a good paying job as wrestling. Yes, they could get hired for moving furniture around or something else that requires brawn not brains.
However, the amount of intelligent and educated talent in the WWE would surprise you. And, I am not talking about just creating smart and interesting storylines involving various wrestlers. I am talking about actual high IQ achievers. Vince McMahon not only hires those with well-developed physiques, but also likes to hire charismatic personalities with well-developed brains as well. Some of these smart and intelligent wrestlers have impressive resume which can land them an impressive job somewhere else as well.
Also, considering the amount of competition and talent pool, it is no mean feat to reach the main roster of WWE. You need to be physically perfect and mentally sharp to find an entry in the exclusive club, where yearly salaries can soar to millions. Thus, making it foolish of people to dismiss wrestlers as burly maniacs on diet of steroids. Here, are ten wrestlers who along with impressive physical ability possess skill, intellect and charisma that has helped them become famous in their field.
Dolph Ziggler, whose real name is Nick Nemeth is one of the hottest male wrestlers. He has won over many fans with his charisma, in ring ability and ability to engage audiences with his fine oratory skills. Last year, in recognition for his rising popularity and immense performances, he was named Rolling Stone's "WWE Wrestler of the Year." Though, Nemeth, who has won World Heavyweight Championship twice and the WWE Intercontinental Championship four times had dreamed of becoming a professional wrestler since the age of five, he still thought that it would be a good idea to attend university. He has attended Kent State University, from where he majored in political science with a pre-law minor. In fact, prior to his WWE tryout, he had been accepted to the law school at Arizona State University. However, he finally got a breakthrough, was signed up by WWE and was subsequently assigned to their developmental territory, Ohio Valley Wrestling.
Before, she decided to quit her wrestling career after her marriage to the wrestling legend Undertaker, she had an eventful time with the WWE. In 2009, she became the first wrestling diva to hold both, WWE Divas Champion and WWE Women's Championship titles simultaneously. Then, in 2010, she unified both titles, becoming the first WWE Unified Divas Champion. During her seven year stint with WWE, she won both titles twice, which makes her a four-time champion overall. You remember, we talked about the misconception that wrestlers can't find job which doesn't involve using their physical ability. McCool actually had a job before joining WWE which wasn't remotely connected to the wrestling industry. She taught seventh grade science for four years in Palatka, Florida. She also holds a Master's degree in Educational leadership from Florida State University. Undertaker doesn't seem to put a foot wrong even in personal life.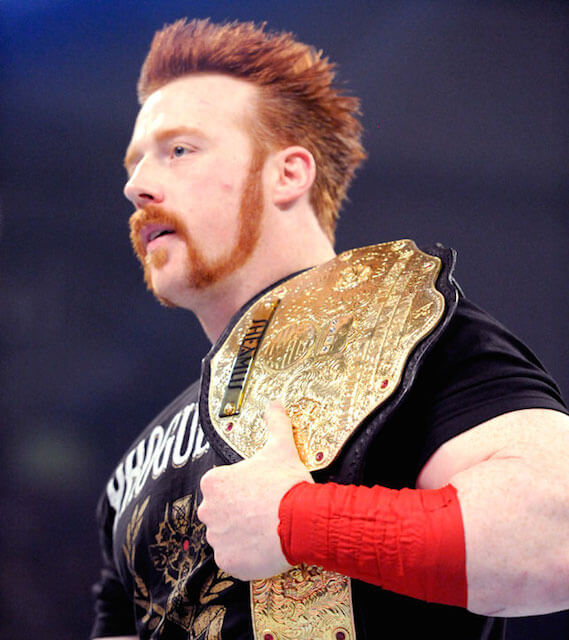 Sheamus, the Irish battering machine is another wrestler who doesn't fit in a stereotype. He, in fact, is far from the two stereotypes that could be associated with him. First, he is not just a big burly wrestler who often goes berserk due to his rage. In fact, he used to sing in the Palestrina Choir during his school days. Also, before becoming a professional wrestler, Sheamus, real name Stephen Farrelly, used to work as a technician for several IT firms, including Symantec and Hartford Life in Dublin. And, there is no way back then, he would have looked like a skinny and gangly, like a conceptual geek. Farrelly has a National Diploma from National College of Ireland, where he also used to play rugby.
Fun and interesting fact – Before his WWE break, Farrelly also used to occasionally work as a bodyguard for Bono and Larry Mullen, Jr. of U2, as well as Denise van Outen.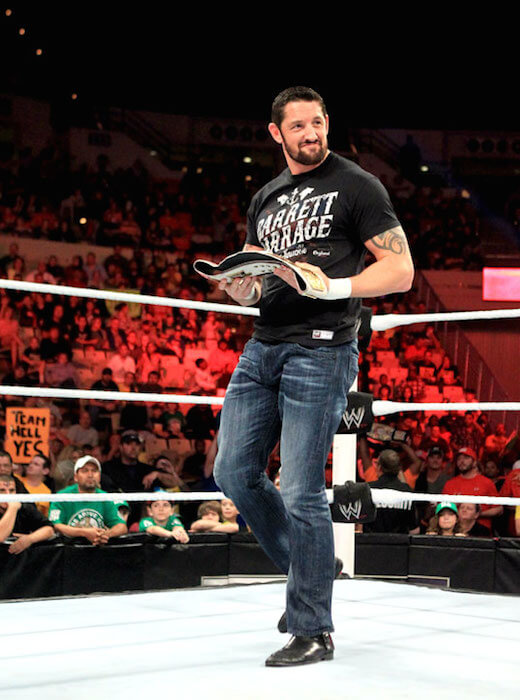 Wade Barrett, the English wrestler has tried his hand at some interesting jobs, before, he became a full time wrestler. Barrett, who decided to become a professional wrestler at the age of 21 used to work as a recruitment consultant whilst training to become a wrestler. Also, in his early twenties, he was a champion bare knuckle boxer (which has been incorporated as a storyline) and used to fight in various locations in Europe. He was even stabbed after a high price bet fight against a reputed fighter. He was stabbed in the alleyway in an attempt to steal the cash money, he has won. These jobs do correspond to his hard man persona. But, there was one job he did that is completely polar opposite to his image. He used to work in a science laboratory in Liverpool, while studying for a marine biology degree. It would be interesting if WWE decides to use his science background for any storyline.
'A Real American' started wrestling at the age of five. During his high school, he was No. 5-ranked 215-pounder by Wrestling USA. As a junior, he went onto win the 215-pound division of the state wrestling championship and then finished runner-up during his sophomore year. He was even selected in the Junior National USA wrestling team as a heavyweight during the summer of 2000. However, it wasn't just wrestling he was good at, he was also a good football player, due to which, he was recruited by the University of Oklahoma as two-sport athlete. During his junior year, he was introduced to Jim Ross, who was then World Wrestling Entertainment's (WWE) Head of Talent Relations. He graduated from the University of Oklahoma with a Bachelor's degree in finance. Post his recognition, he had a job lined up in Dallas, but his past meeting with Ross proved to be beneficial and he was offered a contract with WWE, the day, he was scheduled to start his new job.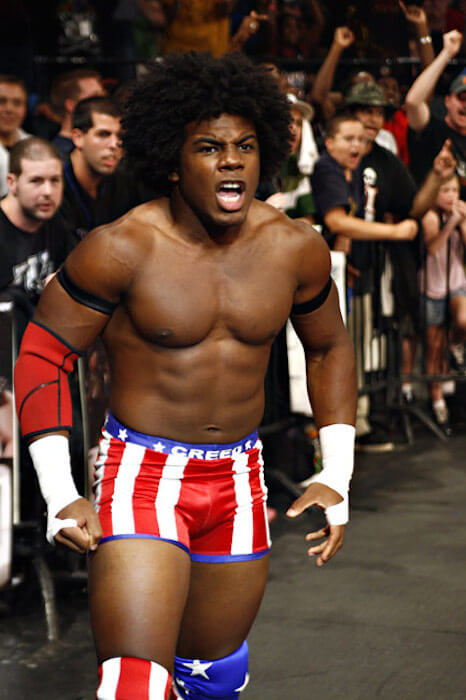 Though, Xavier Woods might not be one of the most popular wrestlers, but he sure is one of the most educated ones. Woods, who along with Big E and Kofi Kingston is the one-third part of the WWE Tag Team champions 'The New Day' holds not one, but two graduate degrees. On May 29, 2008, he graduated from Furman University with a Bachelor of Arts in psychology and philosophy. Even after earning a development contract from WWE, Woods didn't stop his education and completed his Master's degree in Psychology. And, he still has no plans to halt his learning process as he is working on his dissertation for his Ph.D., with plans to study film after that. In an interview with Charlotte Observer, Woods credited his parents for instilling the importance of education in him. He feels that his education is his insurance policy in case he gets injured and couldn't wrestle anymore. He also states that so many people including his grandparents have died so that he could read and he don't want to waste their efforts.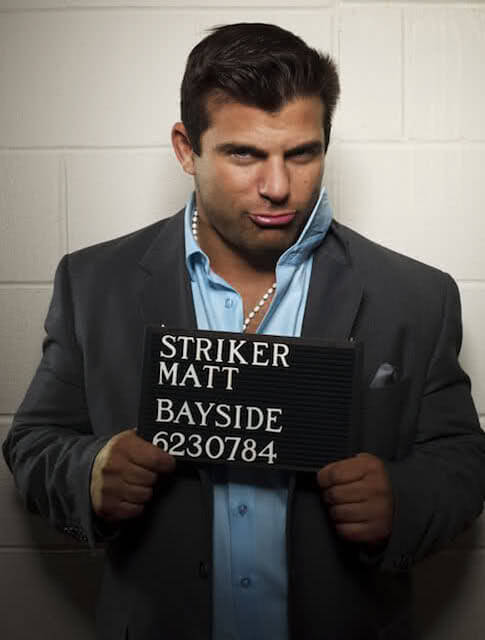 It seems that when Matt Striker used to roll out his green board in the episodes of Raw to take classes and to impart some intelligence, he was, in fact, drawing it from his real-life experience. Prior to becoming a full-time wrestler, Matthew Kaye, who holds a bachelor's degree in history and a master's degree in educational psychology used to work as a high school teacher. He used to initially work as a substitute, filling in for teachers who were on leave. Later, he was hired full-time as a social studies teacher at Benjamin N. Cardozo High School in Queens, New York. He continued to wrestle in his vacations and on weekends. In fact, he had to resign from teaching position after it was found out that he had falsely claimed 11 sick days in December 2004 and February 2005, to wrestle in Japan for Pro Wrestling Zero1. Currently, he is working with Lucha Underground as a lead announcer.
Glenn Thomas Jacobs, better known as 'Big Red Machine' has been one of the most consistent and popular wrestlers over the past two decades. Since he made his debut as Kane, the half-brother of Undertaker has won over many fans with his dark alter ego. He has won 18 total championships and 12 world tag team titles during his WWF/E career. However, when he is not giving chokeslams, tombstones, and powerbombs to his rivals, he helms a political blog 'The Adventures of Citizen X' and podcast 'The Tiny Political Show.' He is an outspoken supporter of the Republican Tea Party. He was recruited by Tea Party-affiliated groups to run in the 2014 Republican U.S. Senate primary in Tennessee. He is also a regular contributor to LewRockwell.com, a libertarian website with the motto of "anti-war, anti-state, and pro-market."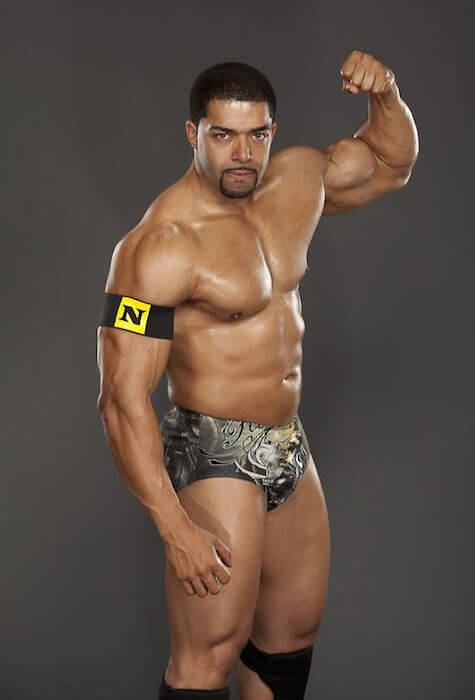 David Otunga is one of the few wrestlers, who are better known for their life out of the ring. He is married to R&B singer Jennifer Hudson, who dwarfs her husband in terms of popularity. But, he deserves a pat on the back for marrying such a beautiful and talented girl. Okay, now back to the topic. Otunga, who is a two-time tag team champion has brains that could give his brawn a run for the money. He graduated from Larkin High School in 1999, with a perfect 4.0 GPA. Then, he briefly worked as a laboratory manager in Columbia University's Cognitive Neuroscience Center, before joining Harvard Law School. He went on to pass Illinois' bar exam. After his graduation, he joined the well-established and prestigious Sidley Austin law firm, which he would eventually leave in pursuit of a wrestling career.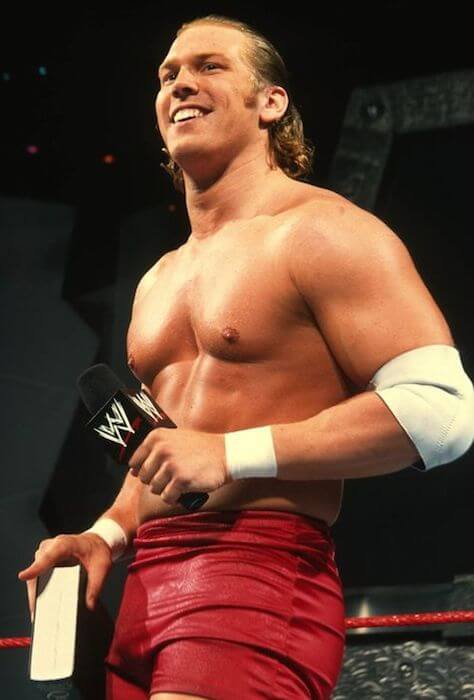 Chris Nowinski's brief, yet promising career came to an end, when he decided to retire from wrestling due to post-concussion symptoms. Nowinski, who had graduated with a BA in sociology, was WWE's first Harvard alumnus. He also holds the distinction of being the youngest Hardcore Champion in WWE history. Following the end of his wrestling career, he has become a leading advocate of concussion related problems. His book 'Head Games: Football's Concussion Crisis' examines the long-term effects of head trauma among athletes. He also serves as a president on the board of directors for the Sports Legacy Institute, which works to spread awareness about concussion and help athletes deal with it. Additionally, he works as a consultant for Trinity Partners, a global life sciences consulting firm.