Since the beginning of their respective careers, many musicians have known to be under the influence or in a not-so-happy state of mind while making music. They take instances from their surroundings to get inspired. Heart-wrenching songs about heartbreaks were known to be among the most popular kind as they would touch the depth of one's soul. Most of the music which these artists made, reflected their current state and mood of their minds. Well, it is okay to make music according to your state of being, but what happens when you make a song, that predicts how your life will turn out in future. Predicting one's future or death has always been a creepy topic. Well, here is a list of musicians who predicted their death, unknowingly, through their music way before they actually died! Whether you can relate to it or not, we surely got quite zoned into it.
Known as one of the most talented blues and jazz artists, Jimi Hendrix is now a legend. His music is still widely listened, remixed and reminisced every now and then. His record and ground breaking debut album, "Are You Experienced" hit the charts way faster than imagined. Two years before he launched the album, he had recorded a self-mythologizing song called "The Ballad of Jimi." The song raised his status to that of a heroic position and also predicted his death! He recorded this song with the R&B artist, Curtis Knight. Although this song never showed up in the album, fans around the world were very well aware of it as the song soon was dedicated to Jimi himself. Lines like,
shows that Jimi predicted his own death. Another line which goes like, "Now Jimi's gone, he's not alone, and his memory still lives on" predicted the legends long lasting music, even after his death. Creepy, but true!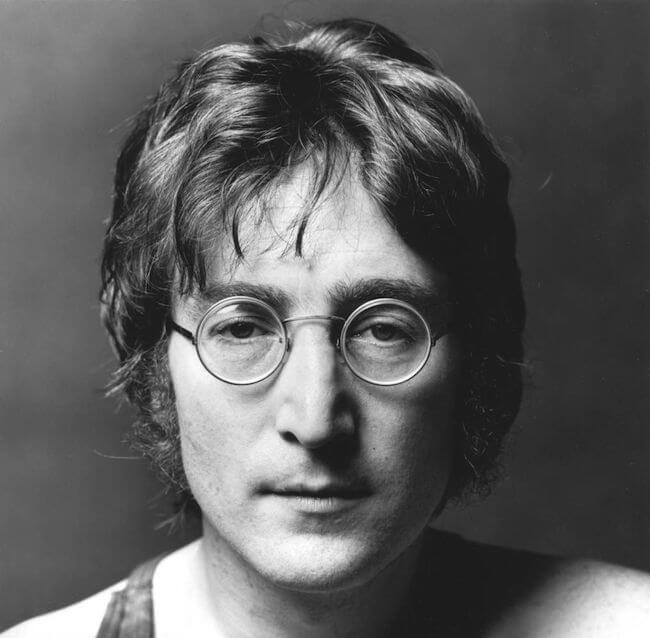 John Lennon, who was one of the most popular figures in the music industry, left his world of fame and music in 1975. He had a baby son, who was the main reason behind Lennon quitting. After five years of taking care of his son, Lennon returned to the studio to produce multiple songs. This compilation would have resulted in the "Double Fantasy" album. Lennon seemed to be quite plentiful during this phase, which resulted in many songs being unfinished. After his sad demise in 1980, his unfinished work found its way onto posthumous albums. After he resumed his career of music making, one of his first songs called "Borrowed Time" was influenced by the tale of a harrowing sailing trip. The song included a line that said, "Living on borrowed time, without a thought for tomorrow." It ended up on the "Milk and Honey" LP in 1984, where the lyrics seemed rather sad and eerily.
Lynyrd Skynyrd
The band Lynyrd Skynyrd's album titled Street Survivors had the most random and so many bizarre things going on. On the cover of their 1977 LP, the entire band was seen engulfed and covered in flames in their artwork. Three days after the album release, the band's plane crashed! Frontman Ronnie Van Zant and the others died in the crash. This was enough to freak out a lot of people. Apart from that, few words from one of their songs called "That Smell" might freak you out too! There is a line that goes like,
There are chances that the line was written as a precaution to drug tunes, but after the event that occurred on the 20th of October, 1977, "That Smell" sure does reflect a whole different and creepy meaning.
Warren Zevon
Warren Zevon was a famous American songwriter and singer. He died of lung cancer in 2003. 16 years before he died, he wrote a song that quite evidently was the prediction of his own death. The song that is called "The Factory" was from his hit album, "Sentimental Hygiene" which was launched in 1987. The song was about an individual who grows up to be a factory worker, just like his dad. A few lines in that song went like this,
16 years later, Zevon died of advanced malignant mesothelioma. This deadly cancer is caused due to prolonged exposure to asbestos. The funny part is that Zevon never worked in a factory or around asbestos! So the fact that 16 years later, that was the cause of his death is some crazy, mind-boggling prediction, which we are pretty sure even he wasn't aware about.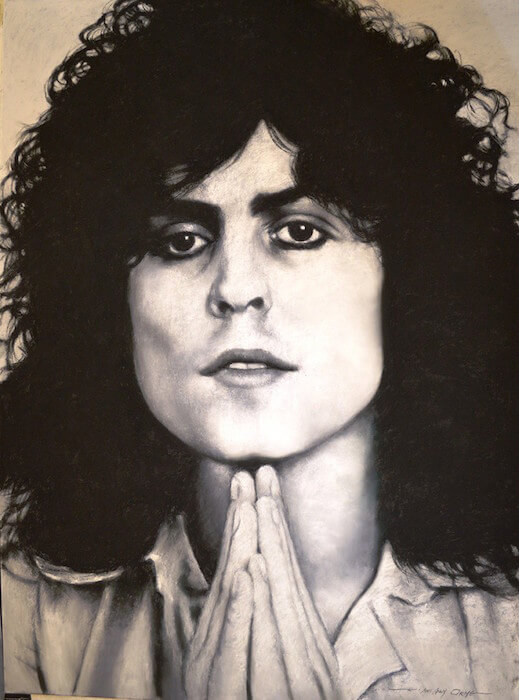 Brace yourself as this story is going to blow your mind. Marc was not only a rockstar, he also looked like one. His fans were of the kind to always cover themselves with bling, always following and listening to whatever Marc had to say. They followed every word, he sang and worshiped him during his days. In 1972, he launched his single called "Solid Gold Easy Action." The song was not only a hit but also, weirdly predicted his future. It even foreshadowed the scenario of his death, five years later. The opening line of the song, "Solid Gold Easy Action" was "Life is the same and it always will be, easy as picking foxes from a tree." The song found its way to that year's "Great Hits" chart as well. On September 16, 1977, Marc was found dead in a car whose number plate was "FOX661L." And yes, the car was wrapped around a tree! We are already feeling the goosebumps here, are you?!
One of the most influential rappers of his time, Tupac was rising to fame faster than ever and not all his competitors were enjoying it. In a Richie Rich song called, "Niggas Done Change," Tupac rapped the lines which went like,
The song was released 2 months before the death of Tupac. He was shot to death in a shootout that happened on the LA strip back in 1996. His murder is still unsolved. His last album was called "The Don Killuminati: The 7 Day Theory." Tupac was also known as "Makaveli." Makaveli was a reference to an Italian philosopher who advocated in faking one's own death. Some fans obviously believed that it was the same thing that 2Pac did. In a PBS interview, Tupac had yet again predicted his own death. When he was asked where he saw himself in a few years, he said, "Best case in a cemetery, or sprinkled in ashes up in smoke if it's a worst-case scenario."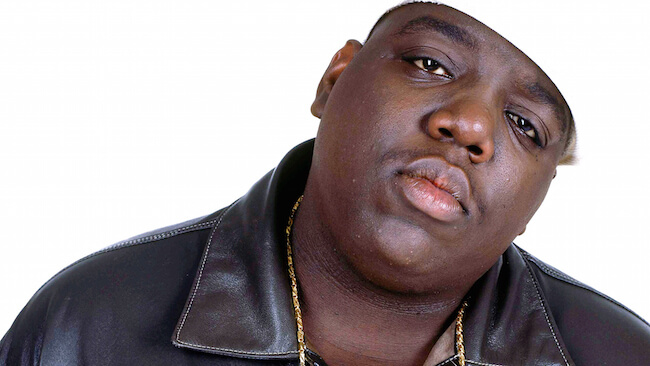 Biggie Smalls was known to add a genuine frankness in the lyrics of his music, although he never really rapped much about death. He had launched a debut album called, "Ready to Die." Songs like Big Poppa, juicy and the last one called "Suicidal Thoughts" were all a part of his album, which made people wonder what he was up to. In Suicidal Thoughts, he rapped a line which said, "I swear to god, death is calling me." Well, the rapper didn't really commit suicide but died in a shooting in Los Angeles back in 1997. His posthumous album was called, "Life after Death."
Jeff Buckley's song, "Dream Brother" is said to have been written about Jeff's friend who was about to leave his girlfriend and child. In this song, he talks about the sadness that would have come if he followed the footsteps of his father, Tim Buckley. Tim was a great, young musician in his time, who walked out on Jeff and his mother, shortly after Jeff came into the world. Tim's life was cut short due to an overdose of heroin intake. In his song, the lyrics went like,
However, the first line about a dark angel shuffling in is highly unlikely when giving relationship advice to a friend who is walking away from his girlfriend. The second line though makes sense. Pay close attention to the third line, where he said, "asleep in the sand with the ocean washing over." Three years after the launch of "Dream Brother," Jeff Buckley died by drowning! Well, call that co-incidence if you want, but we don't take such hints lightly. Just saying!
Jackie Wilson
Jackie had dropped some massive hits, but one of the biggest hits was called, "Lonely Teardrops" which was launched in 1958. In that song, he had added a line that said, "My heart is crying, crying." On September 29, 1975, Jackie was doing a live performance on Dick Clark's oldies tour. He then sang Lonely Tears, and as soon as he sang the line, "my heart is crying, crying," he got a severe attack and died on the spot. At first, fans thought that it was all a part of his stage persona and didn't think anything was wrong. Jackie was known to be a little dramatic while performing. After a couple of minutes, when they realized there was no movement, they knew something was wrong. It just took a few seconds for the attack to shut his body down. He was immediately rushed to the hospital and he went into the coma. He remained in the coma for close to nine years and then eventually was declared dead. He passed away in 1984.
Hank Williams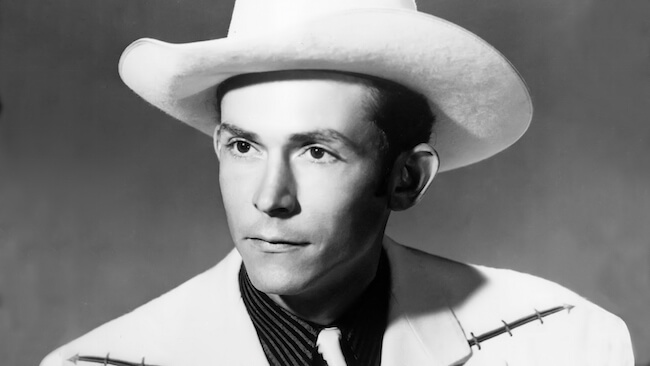 When you hear a song that is called, "I'll never get out of this world alive," it doesn't really come as a shocker because the meaning of it is quite logical and makes sense. Released in 1952, the song was not really that big a hit and neither did it touch the Billboard charts. The chorus said,
Few months after the song was released, Hank was pronounced dead at the Oak Hill Hospital emergency room. Reportedly after struggling and trying to strive, Hank barely made it out of the world alive. Soon after his death, the song became extremely popular and reached the top spot. Today, Hank is considered as the pioneer of the "die young and sell a ton of records" technique. Well, there was something good that came out of this young musician's death.
Roderick Anthony Burton
Roderick who was also known as Dolla was killed in a shooting in Los Angeles. Before he died, his last song was called, "Georgia Nights." In this song, the lyrics said –

Dolla's father died in a shoot out at the age of 25. Roderick left this world at the tender age of 21. The prediction that he made in the last song, eventually came true. Since the 70's we have known about the hip hop culture which is ever so rising and still is. At that time, hip hop came with a different meaning altogether. One crew hated another crew and were never afraid of using guns and other weapons to kill people. The blacks were also being suppressed by racial discrimination at the same time. Shootouts and encounters were a very common thing. Lives of many young and talented kids were taken away in the whole scene of "crew war" and "beef." Well, it has all sobered down a little now, however the culture still exists in many parts of the world. We can do nothing but pray for the lives of many innocent kids.