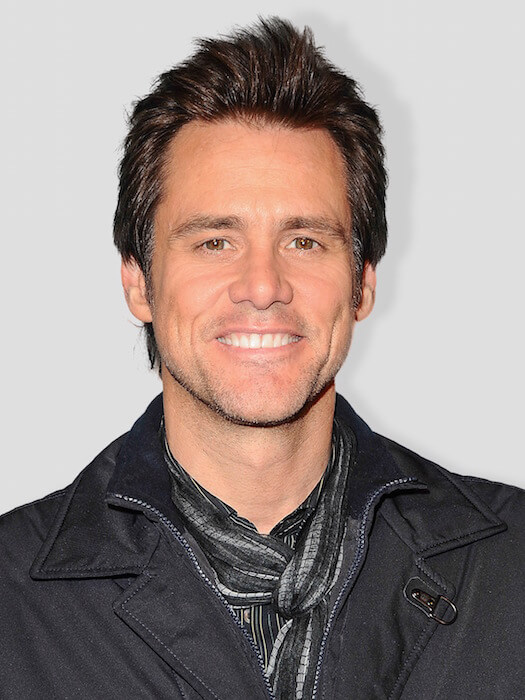 Ever wondered where the ever so funny, Jim Carrey gets his comedian personality from? When we look at celebrities like Jim, we assume that most of them had and always got it easy. Well, not all of them. Jim was born to a very poor family. Jim and his family would live in their old VW van parked at different places around Canada. After some time, the family parked their van in his older sister's driveway and lived in a tent. Fighting these difficult times is what made Jim lighten up. He developed a sense of humour and always looked at the bright side of life. Well Jim, all that positivity definitely paid off.
The gorgeous actress Halle Berry is known for her great acting skills and sharp mesmerizing features. When Halle moved to Chicago to become an actress, her family had helped her out with some money. After she got to Chicago, she realized that she was running out of cash. Her mother, who seemed tired of her ways, thought that the best way to deal with it would be to stop sending her more cash. It was then that Halle realized that she was on her own. It taught her to become more independent. She started taking care of her own things and fending for her own life. She knew that she could even pull it off in a shelter for some odd time and so she did. She learnt to live within her means which was usually a pretty tight budget. Eventually, Halle says that she became a person who would always be able to make her own way to live life.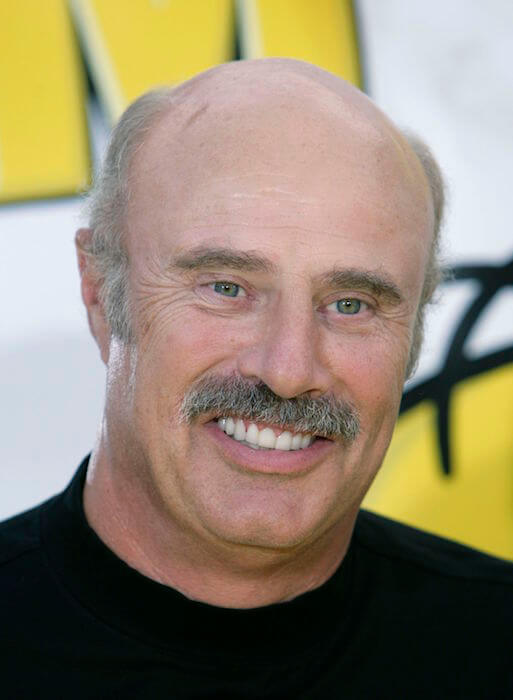 Millionaire Phil McGrew was one of those gentlemen who made it the hard way. As a young boy, he would live in a car in Kansas City with his father. They were homeless and his father was interning as a psychologist. As he got older, he went to achieve his own bachelor's, master's and Ph.D. He joined his father's psychology practice in Texas soon after. Phil soon was seen on the Oprah Winfrey show in the 90's. He later launched his own syndicated advice program after becoming a regular on the Oprah Winfrey show. His estimated net worth is close to $280 million. Now that is what we call a great story.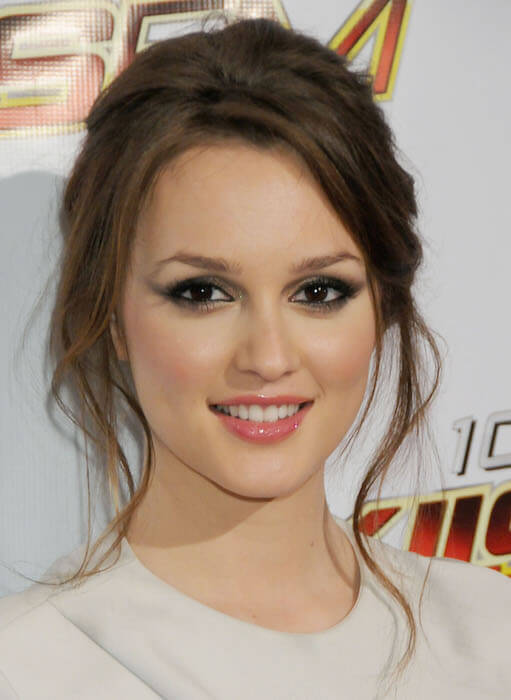 After playing one of the lead roles in the hit TV series Gossip Girl, Leighton was starting to already get popular in the film industry. She also bagged multiple roles in the movies. Leighton was soon starting to get rich. You will be surprised to know that Leighton who played the role of an extremely rich girl in Gossip Girl, was from an extremely poor family. In 2010, she won the Teen Choice Award for Choice TV Actress in a Drama series. However, Leighton seems to have had a rather difficult childhood. Her mother was pregnant with her while she was in prison. When she had to deliver Leighton, she was taken to a hospital and nursed in a halfway house. Her mother then had to return to prison. Apart from the difficult childhood Leighton has had, she seems to be very happy with the way her parents brought her up, which is fantastic.
One the richest actors in the industry, didn't see it even close to easy while growing up. Leonardo today is worth $220 million approximately and there seems to be no stopping for this dashing, handsome man. Being one of the A-List actors and a Golden Globe winner, Leonardo had very humble beginnings. He was raised by his German mother in Los Angeles, California. His mother would often do two or more jobs to help her and her son out. Despite of that, they never really made it even close to living a comfortable life. As far as his childhood home is concerned, Leonardo said that the area he would live in had prostitutions rings just around the corner. Crime, violence and theft were happening everywhere around his home. He said that it was very similar to the story of a Taxi Driver in many ways. People like Leonardo give hope to many that even if you come from an unsafe place, success is never too far.
There are some celebrities who have had poor upbringings, while others have had a rather abusive one. And then, there are some who have been unfortunate enough to face both. Tom was one of those unlucky ones, who had a bully of a father while growing up. In an interview, Tom said that his father was the unpredictable kind. He was the kind who would make you feel safe but if something went wrong, he would kick the person. Although, while growing up it must have been hard, Tom says that he did learn a lot out of it. He always thought that there was something wrong with him and that he could not be trusted. He felt that he needed to be more careful around his father which is not a good sign for a child, when growing up. Luckily, Tom's mother left him when Tom was in middle school. The change proved good for Tom and helped him out not only as a teenager but generally in life as well. Tom is one of the few actors who have won around 30 awards which includes 3 Golden Globe awards.
Eminem's childhood days were pretty evident through his hit movie 8 Mile. A part of his childhood was depicted very well in the movie. Through his music and lyrics, he made it pretty obvious that his younger days were rough, hard and sometimes even heart breaking. He grew up moving between Missouri and Michigan along with his single mom, back and forth. After some time, they settled in Detroit, Michigan but things still weren't very settled for the two. His mom got into an abusive relationship which also affected Eminem's upbringing in many ways. Eminem also got acutely bullied in school. During one such incident, he got a concussion because of all the excessive bullying. His mom tried to sue the school because of the concussion but the case was dropped eventually. However despite of all the hardships, he is the number one rapper in the world and is now worth $160 million, approximately. He channels his childhood and emotions through his music, and we have to say it did pretty well for them. He has won over 150 awards which includes an Oscar. Truly inspiring!
Stephen King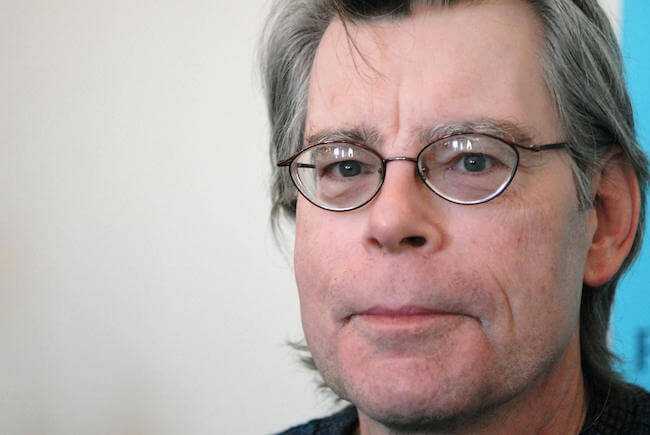 Stephen King is the most famous horror author, there is. Today, he has all the money he needs, and has rightly earned it. Stephen is the winner of many awards and has written some great books that have been best sellers in their respective genre. When Stephen was only a young boy, his father walked out of the family. That left their mother, Stephen and his older brother all by themselves. His mother being a single mom did the best, she could to make both ends meet. Things didn't just stop there; Stephen's grandparents fell ill soon after. His aunt insisted his mom that she must take care of the grandparents. Without any solid income, Stephen's mom had to live on money that she borrowed from her family, taking care of a family of 5, including her. Things turned out great for Stephen and now, he doesn't have to really worry about where the money will come from. He has already published over 50 novels and has also bagged multiple awards.
Mariah Carey who is famously known to be a great pop singer, had it rough when she was growing up. While her parents were together, they were sound financially as her father was an aeronautical engineer. After her father left, they couldn't rely on his income anymore. The mom was left to take care of Mariah and her brother Morgan, while she tried her best to give them a decent life. She was having a hard time trying to figure out the income for both the kids. In Mariah Carey Revisited, her mom finally found a job as a singer and vocal coach in an opera. She then made enough to move the family of three to a nicer and safer neighborhood. The change in life and looking at her mom become independent probably helped Mariah as well. She then grew up to become a powerful and successful singer. It is always good to hear a story about women doing well.
Oprah Winfrey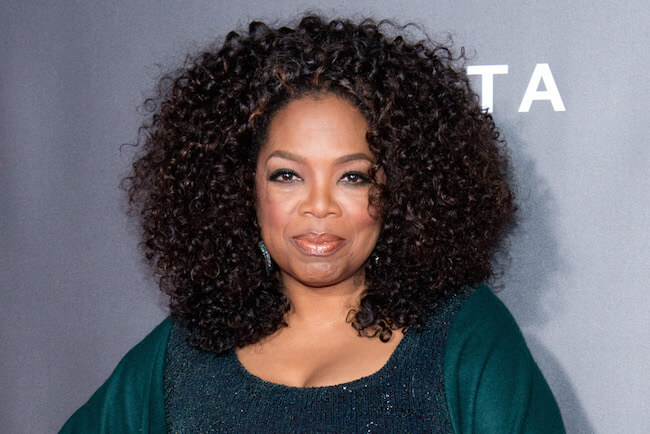 One of the top popular figures on television since a long time has been the ever so lovely, Oprah Winfrey. With hit shows from the time she started, giving back to society and interviewing some of the most reputed people around the world, Oprah saw herself to the top in no time. Forbes has even acknowledged her as the richest self-made woman in America. After seeing Oprah today, it is hard to imagine that she grew up in an extremely poor family. Her family's poverty was to such an extent that she wore potato skin sacks as clothes. The way she dressed attracted negative energy and behavior from other kids of her age. Oprah's mother had left her and she was being raised by her maternal grandmother. When she was just 6 years old, she joined her mother and moved to Wisconsin. Her mother was working as a maid and couldn't afford to pay for Oprah, Oprah's half sister and herself. Soon after, Oprah was sent away again to live with relatives. The saddest part of a girl's childhood is when she gets sexually abused. Oprah said that she had been sexually abused which must have started when she was just 9. Apart from all these hardships and childhood scars, Oprah managed to carve a fantastic life for herself, in which she is also happily giving back to society. Oprah is a great example for many women around the world who have faced similar issues like her, growing up.
Sarah Jessica Parker is remembered for her role in the famous movie, Sex and the City. However Sarah didn't have it easy just like the others in this list. She had to deal with poverty at a very young age. Sarah's mom was working and had a steady job but the only problem was that they were 8 children in the house, one of which was Sarah herself. Sarah said that they lived on welfare and were barely able to meet ends. There were times when they didn't have electricity. Sarah mentioned that despite all the problems, Sarah's mom never let her give up on her dream of wanting to dance and sing. Her mother would manage to scrape up barely enough money to pay for her singing and ballet classes. It is clear that those classes paid off as Sarah is not only a successful actress but also a producer. Sarah is doing extremely well for herself now and we couldn't be more proud of her.
Jewel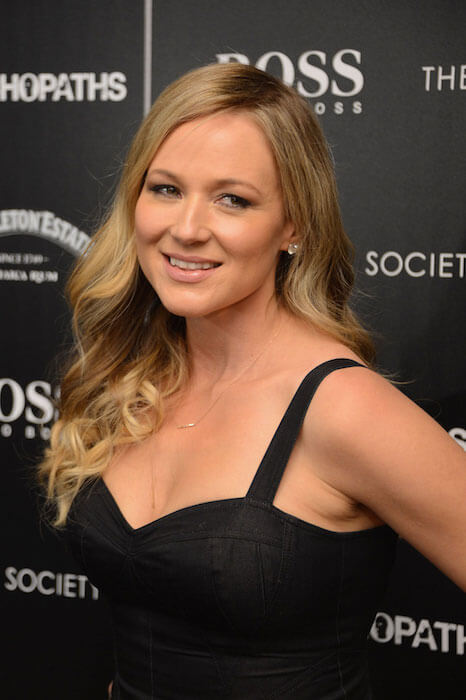 MTV Music Award-winning singer, Jewel is one of the few people from this list who didn't even had an indoor plumbing system in her house, as a kid. She lived and grew up with her dad in a rather small Alaskan town. Their house was so rustic and old that it didn't have a plumbing system set up. They had to use the outhouse for water and other purposes. Her father and she would sing for patrons in local bars around, to make some money for a living. Even after she moved out of Alaska, her financial aspects didn't get any better. Jewel would live in her car and was doing everything she could to make ends meet. She then got lucky and signed a six-record deal with Atlantic Records. After that, there was no looking back for Jewel. She was on a spree and was earning more than she could ever imagine. She ended up selling over 27 million albums all around the world. Well we have to say Jewel, you were one of the few who made it from literally nothing.