Recent Earnings:
He made 46 million last year to arrive at a total net worth of 60 million by June 2015 at the age of 40. Cooper managed to balance huge commercial projects like The Hangover with small budget, critically acclaimed movies like Silver Linings Playbook and American Hustle in 2013 that earned him Oscar nominations. He lent voice to the character of Rocket Raccoon in Marvel's pet project of Guardians of the Galaxy (2014), completely transformed himself for Clint Eastwood's widely acclaimed, American Sniper (2014) that has also earned him an Oscar nomination and still found time for the American-French drama, Serena (2014).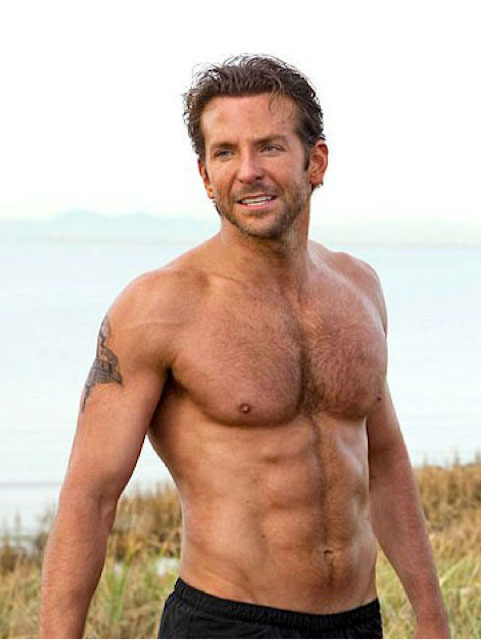 Struggle To The Top:
Although, he started working in 1999 with a guest appearance in the popular TV show, Sex and the City, the actor had to struggle for good long ten years with dead-end sidekick roles, before he finally broke the barrier to the big league with the first of the three-part franchise, The Hangover (2009). His career did not begin to pick up until his late thirties and before realizing his dream of making it as an actor, Cooper had to deal with plenty of rejection and work several menial, random jobs that included working as a doorman in a hotel. He suffered from drugs and alcohol addiction for many years until one fine day realization hit that he is ruining his own life. He got clean in 2004 and stayed sober ever since.
Contrary, to his Hangover character that thrives on getting a good buzz, Bradley Cooper keeps alcohol and drugs at an arm's length now. He adamantly refused to take any help of steroids to gain 40 pounds of muscle for his role in American Sniper. Moreover, Cooper firmly avoids staying up late by retiring to bed by 9 pm.
He attributes his success to committing himself to live up to his full potential as an actor and get better with each project. His long struggle period has matured his instincts to make great creative decisions.
Quotable Quote:
"I think if you live in a black-and-white world, you're gonna suffer a lot. I used to be like that. But I don't believe that anymore."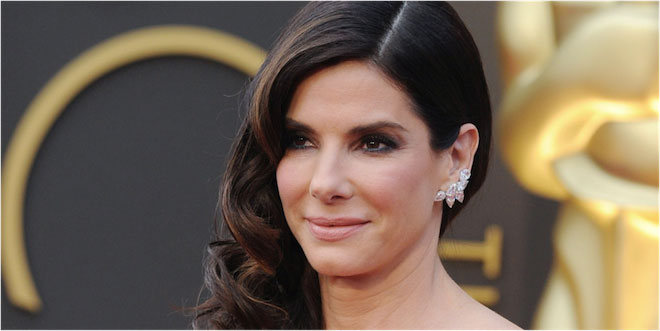 Recent Earnings:
She made 70 million from 2013 release Gravity alone that included an upfront paycheck of 15 million plus 15 percent of gross earnings of that movie, bringing her total net worth to around 200 million in 2015. Her other sources of income come from her production company, Fortis films along with a café and a restaurant based in Texas.
Struggle To The Top:
Just a few credits shy of graduating; Sandra Bullock dropped out of college at 22 to relocate to Manhattan, New York and worked as a bartender for three years before she started landing herself any serious work as an actor. Her first big break came with Demolition Man (1993) followed by the blockbuster Speed (1994), soon after. Her career has continued to soar ever since but often at the cost of her personal life.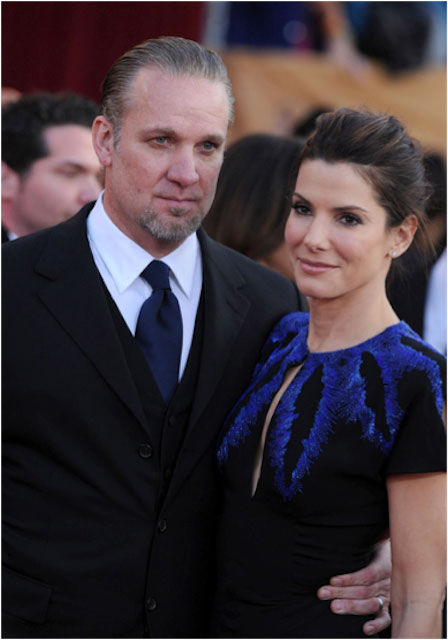 Her relationships with football player Troy Aikman, actors Matthew McConaughey, Ryan Gosling and engagement to Tate Donovan did not last. She connected with motorcycle builder, Jesse James and married him at the age of 40 in 2005. Five years later, 2010 turned out to be Sandra Bullock's most volatile year ever as she found out that several women claimed to have had affairs with her husband behind her back while the two were married.
She cancelled all her promotional appearances for The Blind Side (2010) to deal with the crisis in her marriage. Nevertheless, she won an Oscar for her role in the same movie and filed for divorce soon after. At the same time, she formally adopted a boy, Louis Bardo Bullock, born, January 2010 as a single parent.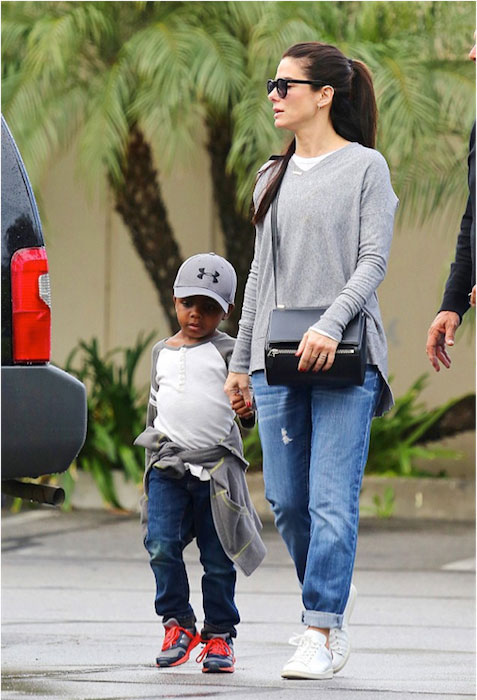 With titles such as 'Most Bankable Star' and 'Most Powerful Woman in Hollywood,' routinely associated with Sandra Bullock, few actors have experienced the heights that she has reached at the age of 50. Nevertheless, on some level, the media and psychologists continue to undermine her success claiming that no amount of professional success can compensate for lack of marital bliss.
For now, Sandra Bullock continues to find comfort in being a mother in her personal life and proudly affirms full responsibility for all the decisions made in her life.
Quotable Quote:
"I think most of us are raised with preconceived notions of the choices we're supposed to make. I have made mistakes, and I know why I made them, but I made that choice. Nobody's ever made a choice for me."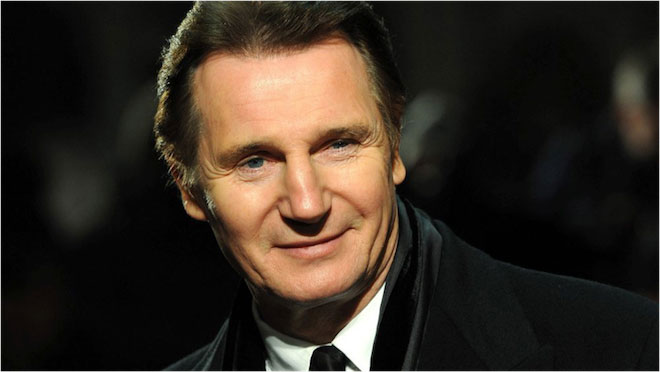 Recent Earnings:
He was paid one million for Taken (2008), 10 million for Taken 2 (2012) and 20 million for Taken 3 (2015). Neeson earned 36 million in 2014 through blockbusters, Nonstop, The Lego Movie and Taken 3 alone to enter the Forbes top ten list of highest earning movie stars with an estimated net worth of 75 million, which does not account for his business ventures and other investments.
Struggle To The Top:
Liam Neeson claims he took up acting in a play at the age of 11 to impress a girl. By his late twenties, he was still struggling with roles in Irish regional theater. By mid-thirties, he stumbled into supporting roles in TV miniseries. It was only after fifteen years of minor acting jobs that Neeson got recognition through an Oscar nomination in Steven Spielberg's Schindler's List (1993) at the age of 41. By the time he turned 56, Liam wanted to play characters that were more physical and made a conscious decision to take up the role in Taken only to turn into one of Hollywood's popular action stars. Now at 63, Neeson shows no sign of slowing down and conscientiously adheres to his workout regime incorporating the use of kettlebells, boxing and power walking to sustain his endurance.
As if, the interminably long struggle period with plenty of rejection as an actor was not enough, 15 years after his marriage to actress Natasha Richardson, Liam unexpectedly lost his wife to a ski accident. Soon after her fall, Natasha's health started to deteriorate until her body succumbed completely to a vegetative state. Once the doctors declared that Natasha was brain dead, Liam Neeson found himself taking the heart-breaking decision to pull the plug on his wife.
Unable to prepare himself for the grief, Neeson threw himself into his make believe world of action and the corresponding workouts required by those roles. His social life has taken a back seat ever since the death of his wife, since he spends every free moment bringing up his two sons, Michael and Daniel Neeson, focusing on their well-being.
Quotable Quote:
"I've had an unbelievable life. I've been very lucky. You do create your own luck too, you know? I never forget where I'm from. Whenever I pass a building site or see somebody digging a ditch, I always think, 'That's real work."