Many people think that all celebrities are talented and good looking people with lots of intellect and no physical issues. They think of celebs as complete personalities without any flaw and bad habit. But the fact is that the celebs are just normal human beings with their share of physical and mental flaws. Below is a list of celebrities who have bad vision. Most of these celebs wear contact lenses while they appear on red carpet or any other public place. This way they are more relaxed and comfortable. But in everyday routine they often wear spectacles. Let us have a look at some celebrities who use eyeglasses and spectacles.
The American model, pop singer and actress was born in New York City on 2nd July 1986. Her first modeling assignment was at the age of 3 (as a child fashion model). At the age of 10, she acted in a soap opera "Another World". Her first motion picture was the Disney's remake of "The Parent Trap" in which she acted at the age of 11. Her studio albums "Speak" and "A Little More Personal" were certified as platinum and gold respectively in U.S. Since 2008 she has been working in television shows, fashion shows and in movies. The star wears spectacles and looks younger when in specs.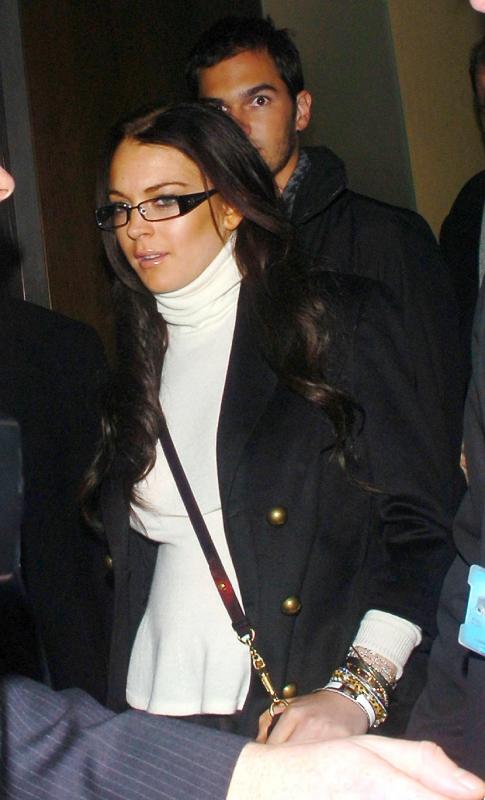 2. Selena Gomez
The full name of Selena Gomez is Selena Marie Gomez. She was born on 22nd July 1992 in Texas, U.S. Her first show was "Barney and Friends". The movies in which she acted include "Spy Kids 3d- Game Over", "Texas Ranger-Trial by Fire", "Wizards of Waverly Place", "Princess Protection Program", "Ramona and Beezus", Monte Carlo, The Muppets etc. Her studio music albums include "Selena Gomez and the Scene", "Kiss and Tell", "When the Sun Goes Down" etc. Her songs appeared in the Top 10 charts in U.S. Her first solo music album was released in April 2013 by the name "Come and Get it". She is also a social activist and does charity works. The young star can often be seen wearing spectacles though she wears contact lenses most of the time. She is far sighted since her younger days.
Jennifer Anne Garner was born on 17 April 1972 in Texas, U.S. The American actress and film producer starred in the television show "Alias" and won the "Screen Actors Guild Award" and the "Golden Globe" award for her performance in the television series. Her movies include "Pearl Harbor", "Catch Me If You Can", "Daredevil", "Juno", and "Electra" etc. She has also produced a movie by the name "Butter". Jennifer Garner is nearsighted and wear spectacles. When in spectacles, the star looks like a girl with a lot of intellect.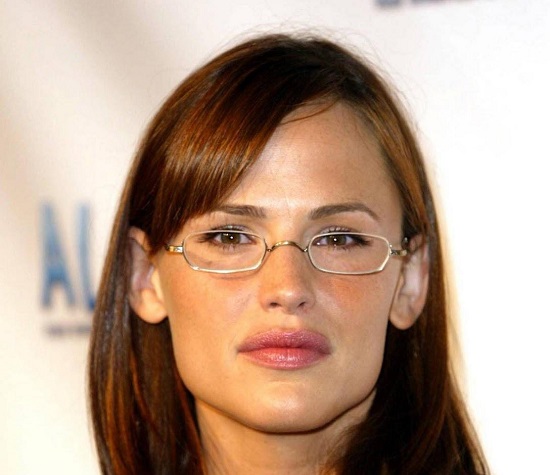 Christina Rene Hendricks was born on 3rd May 1975 at Tennessee, U.S. The American Actress has worked in television shows like "Fire Fly" and "Mad Men". She has been nominated for "Emmy Awards" for 4 times in her career. She was voted the "Best Looking American Woman" and "The Sexiest Woman in the World" by Esquire magazine. The actress wears spectacles. Her spectacles contribute positively to her seducing and brave look.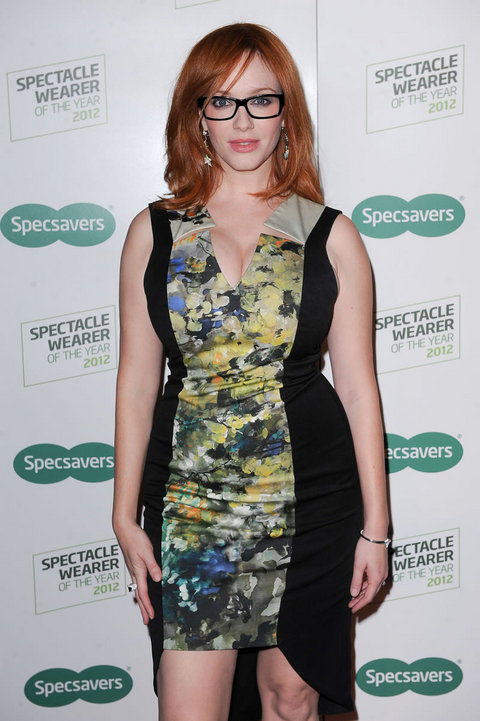 The Canadian actor, singer, songwriter, actor and musician was born on 1st March 1994 in Ontario, Canada. His debut album was certified platinum in U.S.A. His full length studio albums include "My World 2", "Under the Mistletoe" and "Believe". His awards include the 2010 and 2012 American Music Award- "Artist of the Year". He was also nominated for the 53rd Grammy Awards. He was named the "3rd most powerful Celebrity in the World" in the year 2012 by Forbes. The star can be seen wearing glasses at various music awards and other places as well. Some say he wears them as fashion accessory and to look older while others believe he wears them for vision correction.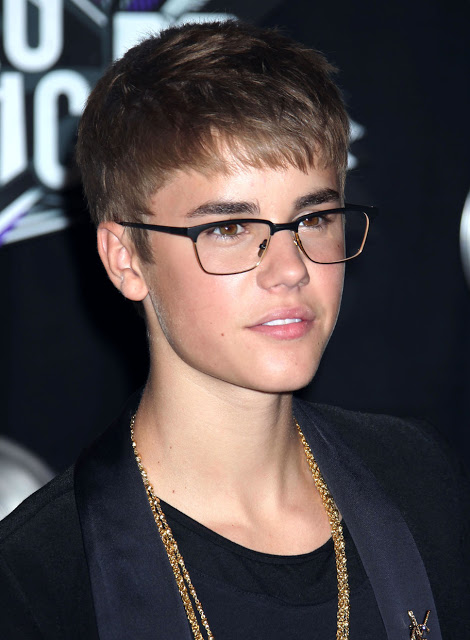 6. Madonna
Madonna Louise Ciccone was born on 16 August 1958 in Michigan, USA. She is a singer, songwriter, director, author and philanthropist. Her debut album was released in the year 1983. She has released many hit albums and has won the Golden Globe (for Evita) and Grammy Award. She has been named by Guinness World Records as the "best selling female recording artist of all times". She is in the "25 most powerful women of the past century" list that was released by the Time magazine. She is known as the "Queen of Pop" and also considered as a cultural icon by Forbes. Madonna was many a times seen wearing eye glasses during rehearsals.
7. Megan Fox
Megan Denise Fox, an American model and actress was born on 16 May, 1986 at Tennessee, U.S. She acted in many television shows including "Hope and Faith". Her first movie was "Confessions of a Teenage Drama Queen". The modern sex symbol has appeared in FHM, Rolling Stones, Maxim and other magazines. She also starred in the blockbuster movie "Transformers" and its sequel. Megan can be seen wearing spectacles at various social functions and while she walks and jogs in the morning.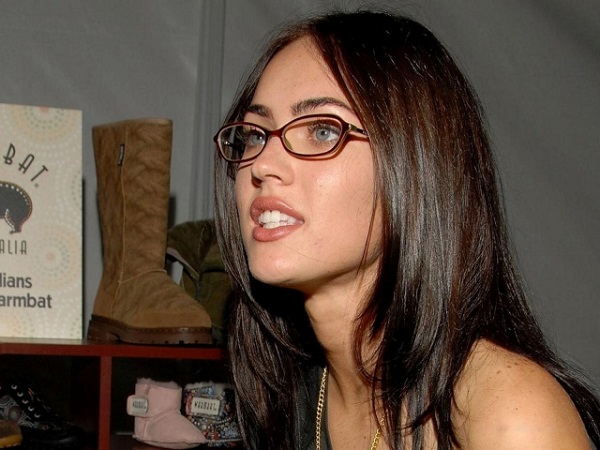 Celebrities are looked up to by many people as role models. They should see to it that there acts are right as they will be followed by their fans. By wearing spectacles and caring for their vision, these celebs set a right example for their fans to follow.