Harley Pasternak hardly needs an introduction. He is a skilled personal trainer who has been working with celebrities like Kim Kardashian, Amy Schumer, Megan Fox and many others since years and has helped them to get amazing results. He also plays a role in ensuring that common people stay healthy too by sharing workout, diet and other fitness tips with his fans so that they can become healthier. The best part? His ideas are not too complicated or expensive. He aims to make your life easier by making you fitter in the simplest manner. Read on to see some of the tips he shared recently.
Activity Trackers for Weight Loss
Many people assume that hitting an expensive gym is the only option to lose weight. This is not a correct perception according to the author of 6 fitness books. He says that being fit and active is all that matters most. You don't need a gym to stay fit, all you need is an activity tracker that maps your performance and encourages you to do better.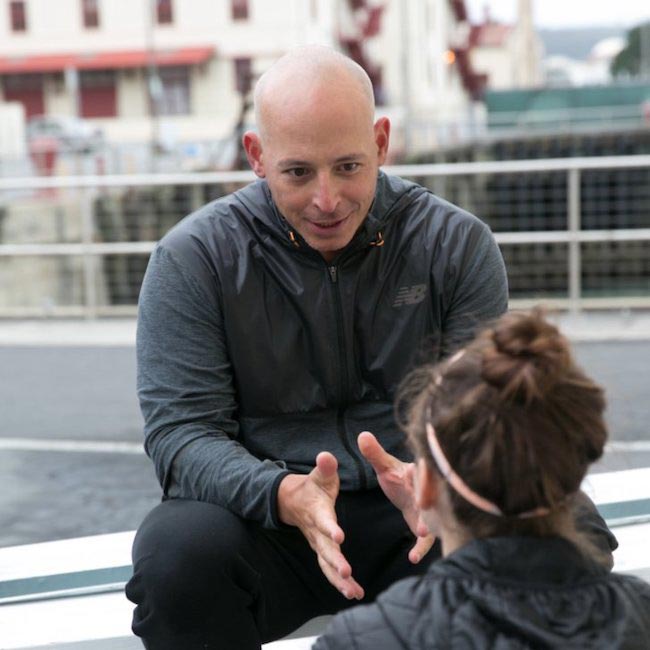 How to Start Living a Healthier Life?
If you are a newbie at fitness, then the Toronto native wants you to start with small changes, reports Parade. If you go for huge changes like aiming to lift heavy weights for half an hour on the first day, it's likely that you will fall apart and won't want to do it ever again. But if you start with small goals like taking a walk around the block before you leave for work, then your chances of success will be high. Once you find the around the block walk easy, you can up the ante.
Daily Health Goals that Bring In Results
The celebrity trainer wants you to set daily health goals. You should have the daily step, sleep, nutrition and resistance training goals. For the latter one, you need to select one exercise on a daily basis that targets a specific body part. Mondays can be reserved for reverse lunges and you need to do 4 sets of 20 repetitions.
On Tuesday, your aim could be to do dips on a set of stairs. Doing 4 sets of 20 here will suffice too. You can create these goals for each day of the week. You are also free to do these exercises any time of the day. This ensures that you don't feel pressurized to free yourself on a specific time daily.
Helping Ariana Grande for 2016 Video Music Awards Performance
The fitness fanatic recently helped the American singing sensation Ariana Grande for her 2016 Video Music Awards performance. Recalling the experience he states that she is a good example of someone who realizes that it's a marathon, not a sprint. She works very hard constantly to get the results she wants.
Fall Cravings
The trainer of Orlando Bloom is a big fan of smoothies. If you have some fall cravings, then he suggests that you buy a blender and try different smoothies. They are a tasty and healthy option. He recommends trying fall stone fruit smoothie or a butternut squash soup by using the blender.
Track the Bites
Another thing that impresses the trainer of Lady Gaga is a bite-tracking device. He believes that these devices are excellent. The bite tracker offers immediate feedback and can stop a person from overeating.
He also thinks that tracking the meals and the calories consumed can help a person to stay on top of their weight loss goals. If you want to move more and eat less then you should opt for both, a calorie tracker and an activity tracker, he suggests via People.
Depend on Fiber
The author of Body Reset Diet wants you to increase your fiber intake by adopting the simple method of flip and check. When you are buying stuff in a grocery store, just remember to flip the package to check the list of ingredients and nutrition facts. A good product would have at least 3 grams of fiber in each serving. It would also be good if whole grains are on the top of the ingredients list.
If you are wondering why fiber matters so much, then you must know that it will help you to keep your weight in control and reduce the risk of a chronic disease.
Did you like the workout, diet and fitness ideas shared by the trainer of Robert Pattinson? If so, you must check out his official website. You can also follow the fitness star on Instagram, Twitter, and Facebook.