Aishwarya Rai is an Indian film actress and former model who became Miss World in 1994. Regarding her exercises, she is not regular to the gym. After her pregnancy, Aish has gain a little weight. But, no one in her family is conscious about this, including Aish herself. The last time Aishwarya hit the gym was, when she was filming for Dhoom 2, as she had to look athletic and sexy. Now, she does only yoga and that too occasionally.
Previously, when Aishwarya was very active as an actress, she used to do proper workouts and took care of her diet also. She told that she used to start her day with a brisk morning walk followed by light exercises and power yoga, which is a great way to attain flexibility and strength. Also, she went to the gym 4 days a week. In an interview conducted during India's Glam Diva Contest, she admitted that she was never serious about the workout and never worked hard to achieve a toned and lean figure. That means, she is blessed with a good figure. Maybe, you need to get her genes to get a body like her.
Aishwarya Rai Diet
Aish may not be doing good workout sessions but she is taking proper care of her diet. Atleast, after giving birth to a baby girl, Aaradhya, she needs a balanced diet, which can keep her body healthy, as she is not much active in workout.
Her diet consists of boiled vegetables, which is easy to digest, full of nutrients, contains little or no fat and flavorful.
She prefers brown rice and grilled fish in her dinner. Brown rice is more healthier than white rice. The high fiber content in brown rice helps you to burn more fat and decreases the chances of overeating by satisfying the appetite.
She drinks atleast 8 glasses of water a day. Water also helps to reduce the frequent hunger pangs.
In her breakfast, she prefers to eat toast made with brown bread and oats.
In all, she is very reliable on her diet and why not? Her daily diet is doing wonders for her.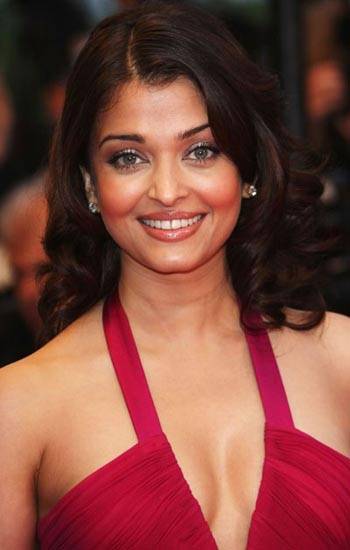 You can follow these diet tips, if you feel like –
Eat less and exercise more.
Be choosy regarding your night time snacks.
Start thinking of what you can add to your diet and not what you can remove from it.
Think before eating, are you really hungry?
Eat several small meals a day.
Do eat protein in every meal.
Eat and enjoy your favorite foods as well because it will also help in weight loss.
Eat a food when it is of season. Don't simply try to eat off-season foods. It may not be good in taste or flavour.