Alison Brie is not just a celebrity with good acting skills, she is also a fitness enthusiast who is quite equally dedicated to a gym. Her trainer, Jason Walsh recently spilled beans on how he helps the star to stay fit, and how you can stay fit too. Brie also talked about transforming her body and body issues. Read it all right here.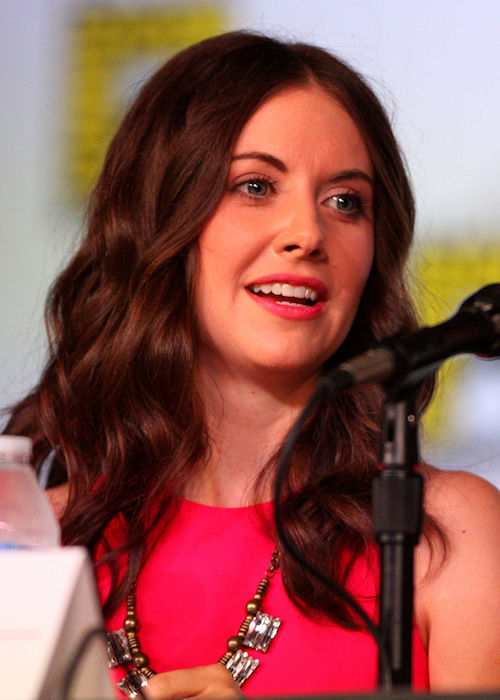 Preferred Exercises
Jason says that sled is one of his preferred exercises, others being squatting and deadlifting. This might be the reason why Brie is often seen pushing a huge sled in her workout videos. She can now pull about three times her body weight. (we bet you didn't know that!)
Upper Body Exercises
The fitness guru says that people, especially women often forget to pay enough attention to shoulders and upper body. He never makes the same mistake and asks the GLOW (2017-Present) actress to do pull-ups regularly. This compound movement has played a key role in creating a toned and lean look in Alison's upper body which looks flattering whenever she dons a sleeveless or a strapless dress.
Varied Reps
The stunner doesn't stick to a particular number of reps while exercising. The duo usually starts exercising with bodyweight stuff in which she can do 15-25 reps. She also does eccentric stuff where she slows down the downward motion, isometric reps where she holds joint angles and partial reps. The main benefits of this approach are that it keeps your body guessing and ensures that you hit every muscle from every angle.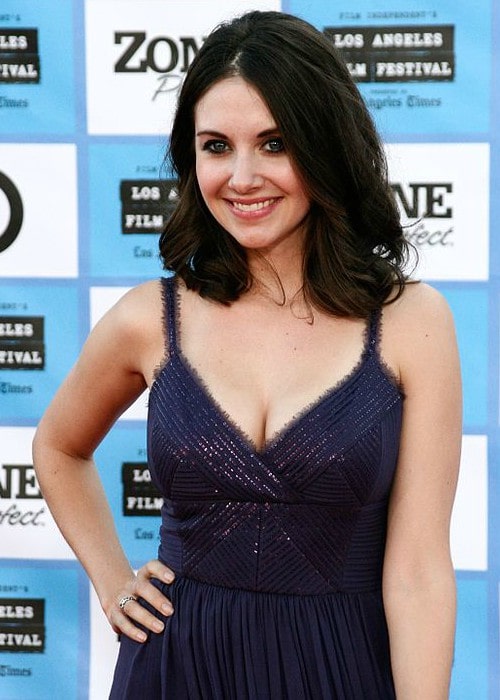 Walsh's Fitness Tips
If you are thinking of having a well-toned body like the TV actress, you are in luck. The fitness expert recently shared a few tips that are quite easy to follow and implement.
If you want to stay fit, you should stick to squats and deadlifts. You should be able to do different forms of these exercises. After you have nailed down these basics, you should incorporate other exercises into the mix and take your fitness to a new level.
As a beginner, you should start with basic and minimal movements along with ensuring that you attack issues your body has with regard to weaknesses, deficiencies and poor movement. Also, remember that there is no quick fix like squatting exercises that will tone you up. You need to stay dedicated and stick to regular workouts.
Though you should never deprive yourself of anything you truly want, you should stay away from sugar as much as possible. There is a correlation between sugar and sickness/inflammation in the body. It can negatively impact everything from your skin to your recovery and even your longevity.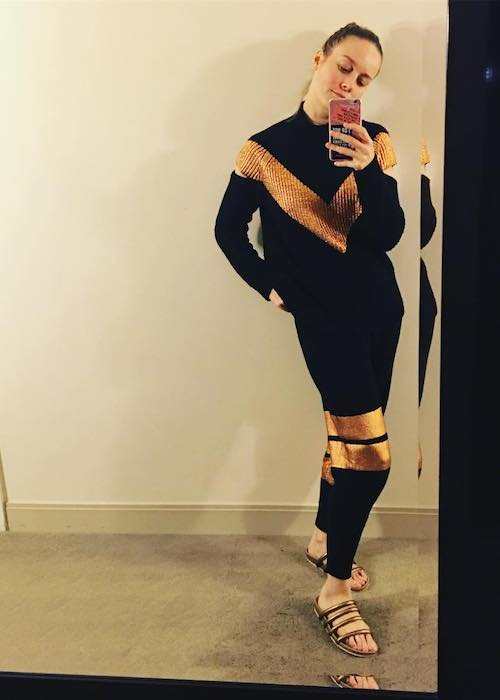 What Alison Brie Thinks of Her Transformation
For the show GLOW, the LA-born transitioned fat into muscle without gaining or losing any weight. She is not sure about the weight thing because she hasn't weighed herself in years. Though like most women, she was worried about whether strength training would make her bulky but, she says it was a life-changing experience when she got started with new workout routine two years back. Those sessions changed her life for better, and she changed as a person too.
Being in the Public Eye
The model says that she doesn't care about what people think of her. This approach has allowed her to live her life more and care less about what other people think about her.
Being in Control
Hitting the gym regularly helps the producer feel in control. She says that her career might go up or down over time and she has no control over such matters. But she can always go to the gym and work out. It helps her feel that she can control herself and her body.
Touch and Go Body Issues
The diva admits that when she was growing up, she and her sister Lauren had touch and go body issues. They also had to deal with some mildly recurring dysmorphia. But now, she feels beautiful the way she is and for her, being strong means being beautiful. She prefers to be a strong woman over the beauty standard of looking stick-skinny.
Featured Image by Asim Bharwani / Flickr / CC BY-SA 2.0