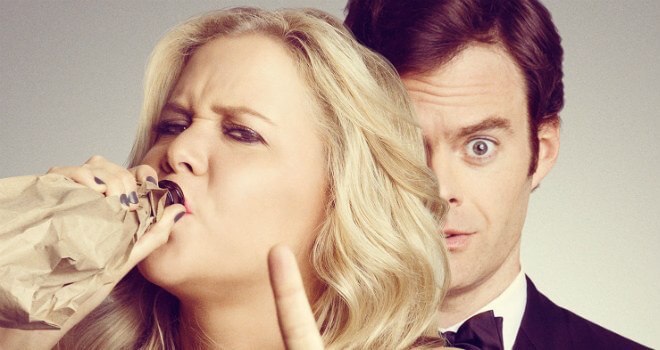 She is the brain behind Emmy-nominated Comedy Central show "Inside Amy Schumer" and we love her potty mouth too. Yes, we are talking about none other than Amy Schumer who is pretty excited about the success of her debut movie Trainwreck. The movie is based on some of her unique (and obviously hilarious) dating experiences and is quite a relaxant. Amy recently admitted that she had to work very hard for the movie and the hard work was not restricted to acting only. She had to lose a few pounds and was told "not to eat anything." Want to know the truth about her claims, just keep reading on.
What Led To Her Weight Loss Decision?
If the report published by News.com.au is to be believed, the movie executives were the ones who told the funny lady to lose some weight. Though, they were not forceful or anything but they nudged her in that direction. They suggested that she should "skip a meal" to look a little thin while she was thinking more on the lines of wearing scarves and blazers to enhance her looks.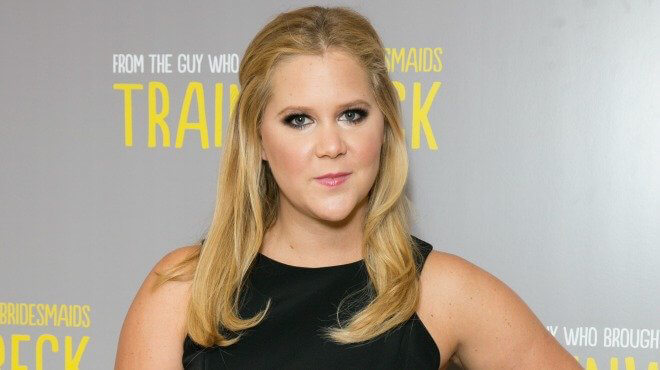 Who Helped Her?
After nudging Schumer's mind in the direction of weight loss, the movie people hired a professional trainer for her who could help her in the weight loss efforts. The trainer who was hired had a good track record as he has worked with stars like Hemsworth brothers and Megan Fox. The sketch comedy expert also added that he had probably trained real foxes. (It shows how much she liked him, don't you think?)
What Happened When She Met With The Trainer?
The stand-up comedian explained her experience of the first meeting with the trainer quite nicely. She says when the trainer first laid eyes on her; she assumed he was accessing the damage. He gave her a thorough once-over. He also looked at her like she was a burn victim and needed some support in being brave. (And that's just weird, we must say)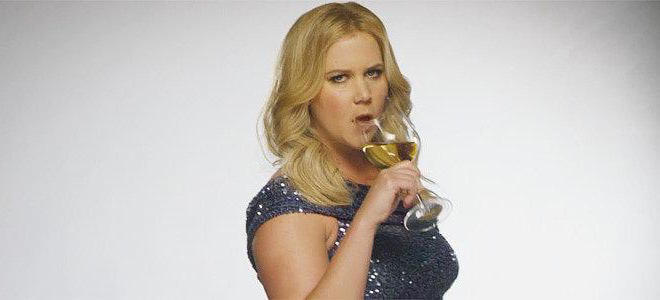 What Was The Diet Plan?
After the first meeting itself, the trainer handed Amy, a diet plan that was exclusively crafted for her. The plan included having a smoothie for breakfast which was followed by nothing substantial. (We assume it consisted of several light meals which may seem next to nothing to the food lover Amy. Do you agree?)
What Secret Did The Trainer Reveal?
When the talented actress showed her disappointment with the diet plan given to her, the trainer revealed a major diet secret to her. He told her that most people in the Hollywood don't put anything in their mouths and that's what makes them look so amazing on screen. (We wonder if that's true.)
What Results She Got?
The comedienne has admitted that she lost 3 pounds due to the efforts of the trainer and she's not intending to follow the new diet plan now. She would be happy to put the lost pounds back on.
What She Thinks Of Her Body?
The New York native is very comfortable with the body she's got. She recently told Instyle that she likes wearing outfits that show off her body. She is not built like a stick and she is proud of it. She is also grateful that she is built like a woman because that's how she likes it the most. She is also not afraid to show off some of her curves and she has definitely done that in the movie.
If you have enjoyed learning about her unique diet plan and weight loss experience, then we suggest you should watch the movie too. It's really a nice movie that would make you laugh out loud and give you some relaxed moments which will also play a role in keeping you healthy. After all, we all need some laughter to stay healthy. What do you say?