Anna Kaiser is a renowned celebrity trainer who has never been shy about sharing her own experiences. The gorgeous lady is pregnant now and has shared her pregnancy diet habits with her fans. She has also created a sample diet plan that pregnant women can follow. Her AKT Workout Advice is also valuable. It is all mentioned here.
Ever Changing Needs
While talking to People, the diva admitted that every day her diet is different, thanks to her pregnancy. She sometimes wakes up so nauseous that she cannot stomach any food, not even coffee. During her first trimester, she usually ate leftover pasta in the morning. In the evenings, she sometimes walked out of the house because her husband was cooking fish or chicken and she could not deal with its smell.
Morning Routine
The trainer of Sarah Jessica Parker admits that she needed a few months to find out what breakfast routine works for her. She has cut back on the coffee and reduced it to about half or one cup a day. She also doesn't have any vitamins in the mornings. The preferred items on her breakfast menu are eggs, toast, and oatmeal as they rev her engine in a calming and hearty way.
Coffee During Pregnancy
Usually, the stunner has just 1 cup of coffee in the entire day. She takes it because she is still working full time. The boost also helps her to fight the exhaustion brought on by the pregnancy. When she cannot stomach coffee, she goes for green tea as it's very soothing.
The Cravings
Cravings are always a big part of pregnancy for a woman. The trainer of Sofia Vergara is no different. She craved pickles that were wrapped in sprouted raisin bread during initial weeks and then, she craved everything that had tomatoes. She could not stomach chicken or vegetables during the first few months. Though she wanted to have more protein in those days, she came to realize that her body would crave what it really needs so she should stick to it.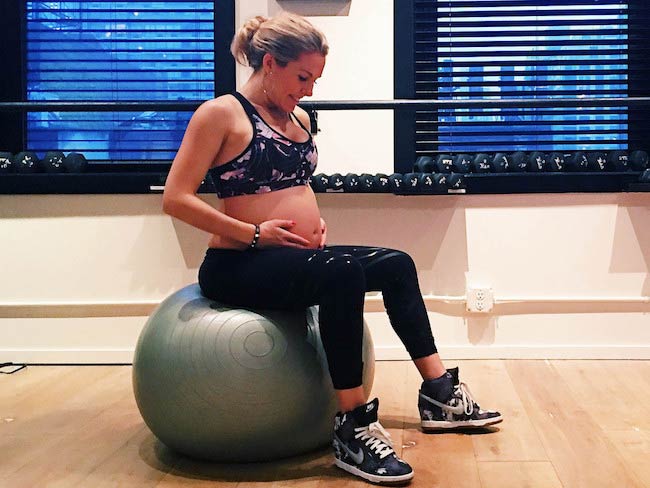 The Positives
Since the beginning of her 4th month, the CEO of AKTInMotion has been able to eat more veggies and protein without feeling nauseous. She sometimes depends heavily on a full serving of pad thai or a juicy grass-fed burger but often feels low in energy after a heavy meal. For this reason, she is trying to avoid them as much as she can.
Small Meals are the Answer
The trainer of Naomi Watts believes that small meals are the best option for her because her body cannot take in food much. She often dreams about having a hefty meal of a full burrito, a salad, and some dessert but often ends up eating just half a burrito as she can't eat more than that. As a result, she has learned to keep some snacks with her at all times so that she can keep her cravings balanced.
A Simple Rule
The fitness enthusiast is just following a simple rule now. She is not depending on what she thinks she should eat. She is just focused on what her body needs. The whole experience has taught her to just eat whatever her body is craving and don't think much about it.
Sample Meal Plan
The inventor of Beachbody's INSANITY has created a sample meal plan for pregnant women. It is mentioned below.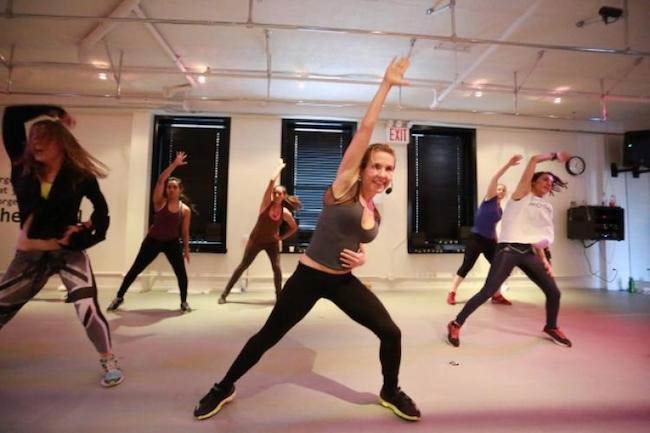 Morning
You should wake up at 7 in the morning and have some Essentia Alkaline water.
At 7:45 AM, you should have a breakfast of oatmeal that has 2% milk, some blueberries, hemp hearts and a bit of brown sugar. You should also have a single cup of coffee (if you can digest it).
The next step is to go for a workout at 9:30 in the morning and enjoy a snack at 11:30 AM. You can opt for a protein shake that has blueberries, banana, ice, raspberries and some pure protein vanilla powder.
Afternoon
Your lunch time can be 2:30 PM. You can enjoy some turkey chili and sautéed vegetables like carrots, sunchokes, beans, etc.
Evening
You can have a beef jerky, an apple or an energy tea at about 5 in the evening as a snack.
Night
The dinner time should be 7:30 PM and you can have a California roll, some miso soup, dumplings or hijiki seaweed at that time.
Before you go to bed (at 9 PM), you should have a glass or 2% milk to complete the day's meals.
Now that we have learned about some diet advice for pregnant women shared by the trainer of Emmy Rossum, it's time for us to learn how everyone can make the most of the various types of training like AKT Training, especially if a person is a newbie in workout matters. Lets' find out!
How to begin AKT Training?
Every person who has a yen to try the AKT Training should begin with a Sweat Dream class or AKTease. The former allows you to use a box and an overhead resistance band. It's a more athletic option that focuses on functional movement while adding circuit training into the mix. It's intense and allows you to go for full body burn but still keep it low impact. AKTease, on the other hand, is an awesome option for people who have never tried a dance-based workout before. It helps you to have fun while learning AKT movement vocabulary and mixes in some strength intervals.
How to Get Started with Cardio?
If you have never done cardio before, then you should wear a heart rate monitor, suggests the trainer of Shakira. It will help you to keep an eye on your heart rate throughout a class. When you push your cardio segments for a long period of time, you will make sure that your heart gets stronger.
Preparing for working out with weights
If you haven't done a workout with weights, then you can try the weights at home says the trainer of Kelly Ripa. You can begin with a set of three, five or eight-pound weights and can increase it to ten or fifteen pounds when you are comfortable. People seeking a more personalized program should opt for hiring a personal trainer.
The Frequency of AKT Training
The TV Host told Observer that you can do AKT training for three to four times per week initially. You should take a day off during the week so that your body can have some time to recover. You can also request your trainer to create a personalized program for you. It should be based on your overall fitness goals, strengths, and weaknesses.
Did you like Anna Kaiser AKT Workout Advice and Sample Pregnancy Diet Plan? If so, you can follow her on Twitter, Instagram or Facebook for more amazing tips she shares.