Audrina Patridge is one of the most stunning beauties of the world. She has not stopped dazzling with her looks even after announcing that she is pregnant. She is confident about her pregnancy and the look she sported on the March 2016 cover of LAPALME magazine was simply breathtaking.
She wore a chiffon gown and diamonds that looked amazing on her. If you are impressed by how she is carrying herself so well and what changes the pregnancy has added to her life, then do have a look at the current workout routine and diet plan of the diva. You never know, it may inspire you to look great while making little efforts during your pregnancy too.
Best Pregnancy Advice
While recently talking to the US Magazine, the hazel-eyed beauty shared the best pregnancy advice she has got. She was told to continue to workout regularly and eat healthy foods. It would help her to have an easier labor and play a vital role in getting back into shape easily after the baby is born. (And we completely agree!!)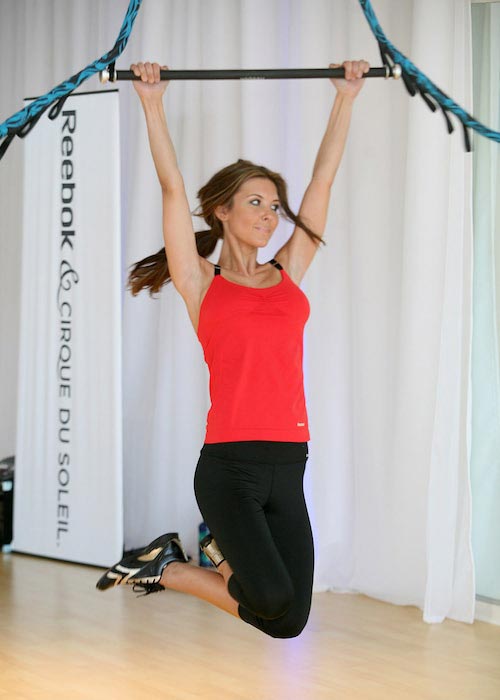 Workout Routine
The gorgeous lady took the advice seriously and has been doing prenatal Pilates regularly. She is also doing butt exercises for short intervals like 10 minutes to keep her buttocks in shape. She also doesn't stress herself during a workout. Audrina tries not to workout for an hour continually and if she does, she does everything at a slower pace in order to not tire herself too much.
Diet Plan
The diet of The Hills (2006-2010) actress is focused on eating healthy foods. She eats loads of fruits and vegetables on a daily basis. She is a fan of pineapples in particular.
Pregnancy Cravings
The Achilles' heel of the American TV personality is sweets. She is craving loads of sweets recently and never had such cravings before. The particular sweets she craves are Girl Scout cookies, chocolate milk, and some fruits.
Food Aversions
The TV presenter can't stand pork or ginger anymore, so she stays away from both.
Feeling Good in the Second Trimester
The former participant of Dancing with the Stars (2005-Present) is really happy after entering the second trimester of her pregnancy. The reason is quite simple. She is not having any morning sickness and doesn't feel tired like she did earlier in the first trimester. Instead, she feels good and energized.
Body Changes
The Sorority Row (2009) actress likes the fact that her body is changing. She is okay with the way her breasts and curves are changing too. She thinks life doesn't stop when you get pregnant, rather it changes quite quickly. Audrina further thinks that women should not take stress about their bodies as it will harm the baby too. They should just focus on embracing all the changes and eating smartly like she is doing as reported by Perez Hilton.
Pregnancy Style
The model is also very conscious about what she is wearing these days. She has opted for comfortable clothing options like boho tops and flowy dresses. She doesn't wear pants as they don't fit her anymore. She has replaced them with black leggings.
Taking Care of the Bump
Brit.co reported that the celebrity is also trying to take care of the bump by using Mama Mio on her tummy to prevent stretch marks. She is also using loads of coconut oil to keep the bump healthy and moisturized.
Skin Care and Pregnancy
The LA born is also taking care of her skin in a different manner. She is using more of natural products these days because she knows that whatever she applies on her skin would affect the baby too.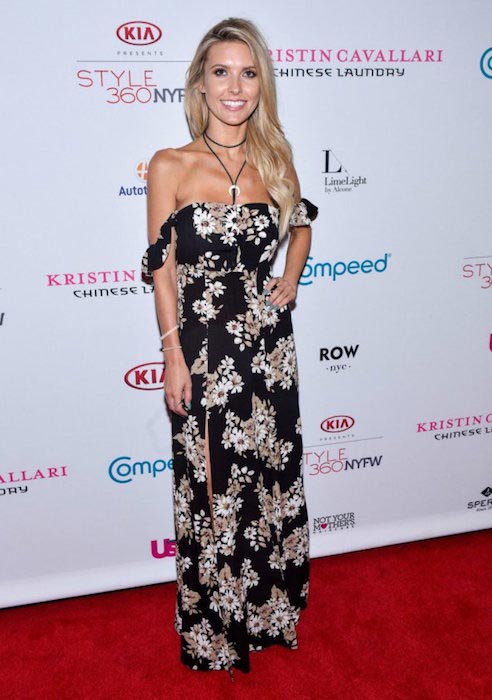 The Excitement
The star of late night travel show 1st Look (2008-Present) can't wait to have a mini version of her and BMX rider Corey Bonham. She is also too excited to watch her baby learn, laugh, grow and explore. (Aww…that's so sweet!!)
If you are impressed by the pregnancy workout and diet of Audrina, you might want to check out her previous workout routine and diet plan too.