Ayushmann Khurrana, is a typical Punjabi boy who had to face a lot of struggle before proving his acting mettle in the Indian film industry. Call him the winner of India's hit television series Roadies, a VJ, an anchor, an actor or a singer, it will not make much difference as he has done it all. The bundle of talent is an all-rounder star, who has proven that if you are talented enough, no struggle is too big or too complicated.
His first major success came with the movie Vicky Donor (2012) opposite Bollywood beauty Yami Gautam. The film highlighted the sensitive issue of sperm donation in the Indian society. His  singing in the movie was loved by everyone. Who can forget the hit number Pani Da Rang?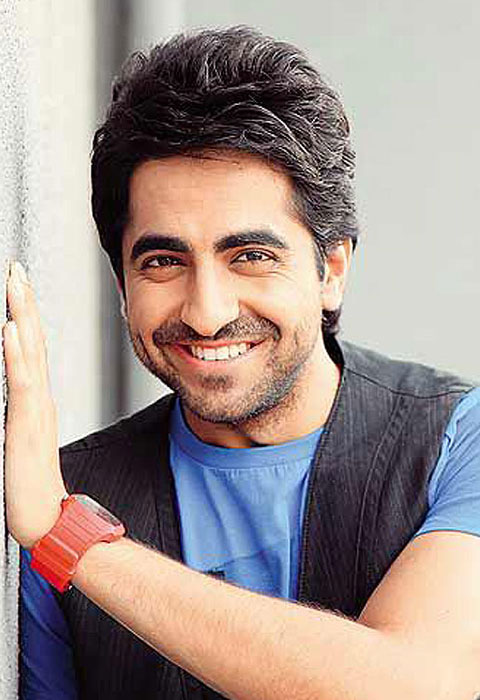 The actor has gained much appreciation for his recent movies like Hawaizaada (2015) and Dum Laga ke Haisha (2015). If you are in love with this talented actor and admire his fitness, then it would be a delight to know about his workout routine and diet plan that we have collected just for you. Happy Reading.
Ayushmann's Workout
Weight Training: The cute looking actor starts his workout with weight training. He is particularly fond of dumbbells and likes to use them as often as he can. The actor feels that using dumbbells is much safer than heavy weights, especially for beginners. If you wish to learn some cool dumbbell exercises that will help shed off the excess calories and tone your muscles, then you should certainly take assistance from bodybuilding.com.
Yoga: The handsome hunk started taking exercising seriously after tasting success in Bollywood and yoga has been on his priority list ever since. He believes that yoga helps improve his body's flexibility. For people who have just become fascinated by Yoga and want to make the most of it, the simple guide offered here would surely help.
Rope Jumping: Rope jumping is another favorite exercise of this cool actor. He literally keeps a jumping rope in his vanity van and uses it as often as he can. Opting for this exercise will result in a healthy heart, increase strength in the lower and upper body parts and  burn off the excess calories, in a very expedient manner. The technique of doing this useful exercise can be found in this video.
Jogging: Jogging is in the list of likes of this talented actor. He is very fond of jogging and admits that he can jog at any hour of the day. It is a form of exercise that does not put a lot of strain on the body. It not only helps get rid of the extra calories, but it also assists in toning the muscles. Legs, arms and abdominal muscles are benefited by this exercise. If you are a recreational jogger who wants to learn how to jog properly, then this video is certainly for you.
Cricket and Football: The versatile actor also believes in engaging in his favorite sport activities like cricket and football, whenever he gets time. It helps exercise his body and mind simultaneously. He feels that no matter which sport you like, you should indulge in it to stay happy and fit.
Ayushmann's Diet
Ayushmann has a weakness for North Indian food, Mughlai food and sweets. Here are some useful dietary habits adopted by this charming actor that can be useful for all.
Ayushman strictly avoids a carbs-rich diet after 6 pm. If you love midnight snacking, then you may face difficulty in following this rule in the beginning, but you can master it with determination.
Adopt the 5 meals a day plan that will help you feel full and prevent you from overeating.
Fruits, juices, egg whites and rotis should be included in the daily menu as these food items are nutritious and tasty.
Eat light at night. It would help you digest the food easily. Pulses and soups can be a good option at night.
In order to keep himself healthy, Ayushmann consumes a lot of whey protein, multivitamins and protein shakes.
Ayushmann's Final Tip
The cool dude believes that he is lucky to have a good metabolism. Therefore, he likes to indulge a bit in his weaknesses for his favorite foods once in a while. But he suggests that one should not take the health too lightly and regular physical activity is important to stay fit. Just try and focus on a health plan that's customized only for you and stay fit.